Thursday, September 24, 2020 / by Team Glasser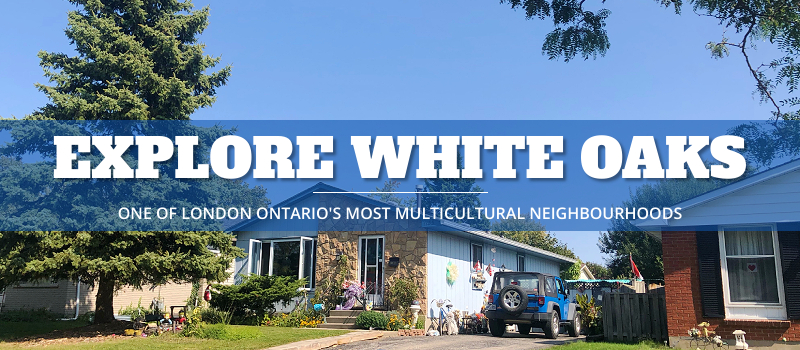 White Oaks is a large neighbourhood in the South of London, Ontario. There is a variety of single-family homes, high-rise apartment buildings, and many townhouse complexes throughout the neighbourhood. Close to White Oaks Mall and many other shopping plazas, this is one of the most convenient areas in London, host to one of the city's most diverse populations. With everything close at hand, White Oaks is a top choice for many different types of people from working professionals to large families. There are a great number of parks and schools in the area, and many wonderful community services and programs. Keep reading to learn all about this special neighbourhood!


As of 2016, the population of White Oaks in London, Ontario is 20,235 people, of which 45% is 2 person families. Single-detached homes make up 45% of all dwellings, and 70% of dwellings are owned. The average value of dwellings is $200,008. Below we've created an overview of the most relevant statistics. For a comprehensive census, you can visit The City of London's White Oaks neighbourhood profile.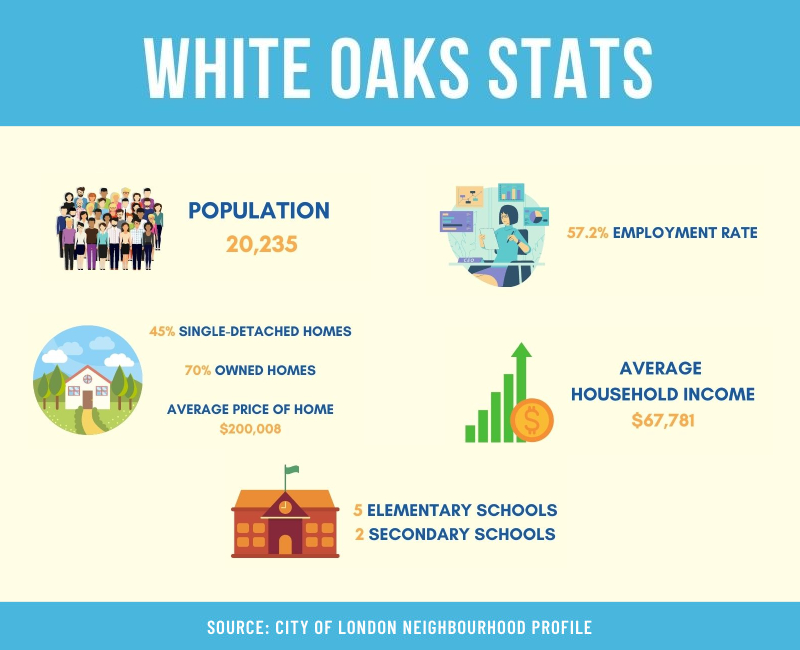 White Oaks is one of the best areas in London for dining as it provides a lot of different options and a diverse selection of cuisines. You can be sure to find anything you're looking for in this neighbourhood. Our two favourite restaurants in White Oaks are Earl's Kitchen + Bar and 168 Sushi Buffet.


Earle's Kitchen + Bar is one of the most frequented premium casual restaurants in the city. They have a great menu with different options, including a plant-based menu, desserts and weekend brunch. They also have many cocktails, non-alcoholic speciality drinks, and an impressive wine list. Their dining room is beautiful and spacious, and their patio provides a lively atmosphere. The staff are attentive and friendly, and the manager is often seen on-site checking in with customers and making sure everyone is taken care of. It's a great place for anyone from large groups to intimate dates, and will definitely satisfy everyone's appetite.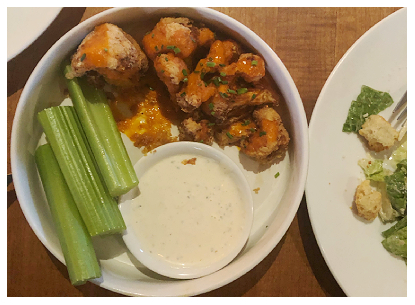 With this kind of high-quality service and some amazing food, it's easy to see why Earle's is so well-loved. The casual atmosphere works perfectly to keep everyone comfortable, while the high quality of the food makes the experience feel more like fine dining. There is so much to try on the menu depending on your cravings, but we recommend trying their newly added Buffalow Cauliflower. If you're a fan, their steaks are expertly seasoned and cooked to perfection. And definitely leave some room for one of their incredibly decadent desserts like the Pumpkin Pie or Sticky Toffee Pudding. You can take a look at their menu here.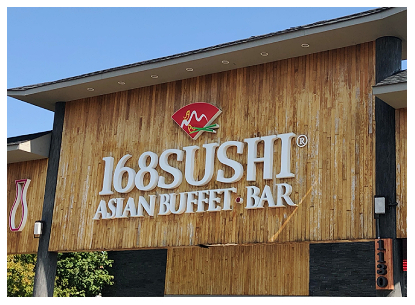 168 Sushi Buffet is a go-to for many Londoners. If you're craving sushi, then it's the perfect spot as they have many types of sushi available which you can enjoy as an all you can eat buffet or A La Carte. They have a very large dining space with a casual and relaxed atmosphere, so it's perfect for parties and gatherings. In addition to sushi, they have many Japanese and some Chinese, Korean, and Thai offerings as well. The staff are very friendly and accommodating, and the service is professional. The ordering process for all you can eat is made simple with an iPad. You can order as much as you want throughout your meal and the food will make its way to your table.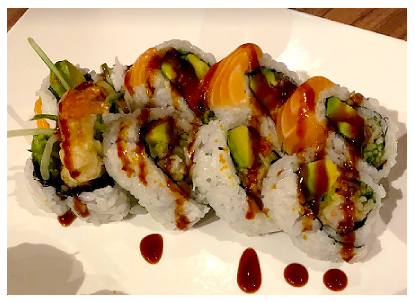 You will certainly feel that you are getting your money's worth with the great food. Their sushi and sashimi are super fresh, their main dishes and side dishes are equally delicious, and they have some fantastic soups and salads as well. We suggest trying the buffet at least once since there are so many options it's worth trying a little of everything (or at least a few things). If you're opting to dine A La Carte we recommend the Crazy Salmon Roll. The Wonton Soup and Bulgogi Beef are both really well done and a must-try! Just a few bites will keep you coming back to this restaurant for more. You can check out 168 Sushi Buffet's menu here.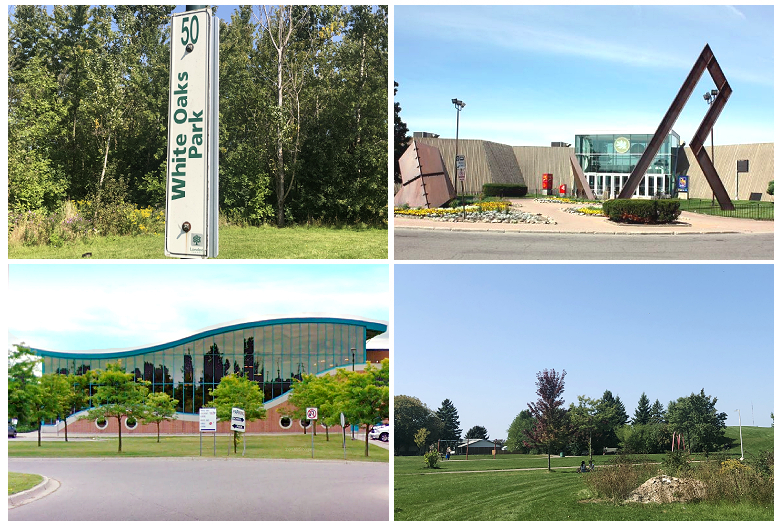 For many people who choose to live in White Oaks, location is their main priority. The neighbourhood is close to many small shopping plazas and White Oaks Mall which offers 185 different stores and services. You will find bigger department stores to small speciality shops. White Oaks Mall also has a lot of dining options. There are so many more restaurants in the area as well, you can always find something new to try. The Landmark Cinemas 8 is a perfect entertainment hub. They have IMAX and 3D screens, premium seats, and even alcohol service. There are several grocery stores in White Oaks as well, including a Farm Boy which is a favourite for many residents who can easily get fresh and local produce and other local products from there. The South London Community Pool is an indoor pool located in White Oaks Public School and is an essential part of the neighbourhood as it is regularly frequented by families living in the area. There are also many outdoor spaces available including smaller parks like Cheswick Park, Ashley Oaks Park, and White Oaks Optimist Park which has a skateboard park. The largest park in the neighbourhood is White Oaks Park, which has long paved paths that connect throughout the neighbourhood. There are baseball diamonds, soccer fields, tennis courts, multiple play structures, and a newly renovated basketball court. This park is definitely one of the major parts of the White Oaks neighbourhood as it seems many of its residents on a daily basis and also for special occasions and organized celebrations. White Oaks is also very close to Victoria Hospital & Children's Hospital, the largest hospital in London and home to the London Regional Cancer Program. With all of this accessibility and convenience, White Oaks checks off many boxes that make a great neighbourhood. It's no wonder that it is one of London's most densely populated areas.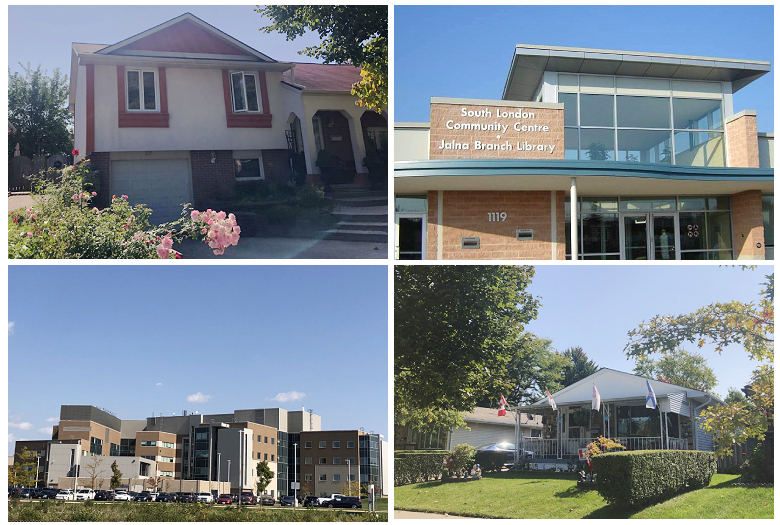 White Oaks has everything: location, convenience, accessibility, and options. And on top of all that, it is one of the best and most tight-knit communities in the city. There is a lot of effort made by the White Oaks Community Council to uphold the values of what makes a neighbourhood great, and a place that people want to belong to and participate in. Their most recent effort has been about providing the people and families of the neighbourhood an affordable and family-oriented day to celebrate Canada Day on July First. The South London Canada Day event is a terrific gathering of not only the South London community but people from all over the city to celebrate and enjoy different activities and live entertainment. The South London Neighbourhood Resource Centre established in 1979 and focused on providing local resources for preschoolers, youth, families, seniors and adults. Since then, it has grown into a charitable organization with many different services available. It is host to the Jalna branch of the London Public Library. Since White Oaks sees a lot of newcomers coming into the neighbourhood, the resource centre's Newcomer Settlement Services is a fantastic resource offered to these people and families, maintained by volunteers and dedicated community members. There is an emphasis on collaboration between everyone in the neighbourhood to uphold community values and keep White Oaks a welcoming and safe place for all who live there. The neighbourhood is definitely a hub for people from all around the city as well, and not just for shopping or entertainment but also for these community centres and their services that are available to those outside South London. Choosing White Oaks seems very easy, and with the range of homes available, some at lower prices, it's a perfect choice for first-time homebuyers or those looking to grow their family. Even a little trip to this neighbourhood will show you everything it has to offer, and that it feels like a small city with a lot of heart ready to accept any and all who want to be part of it.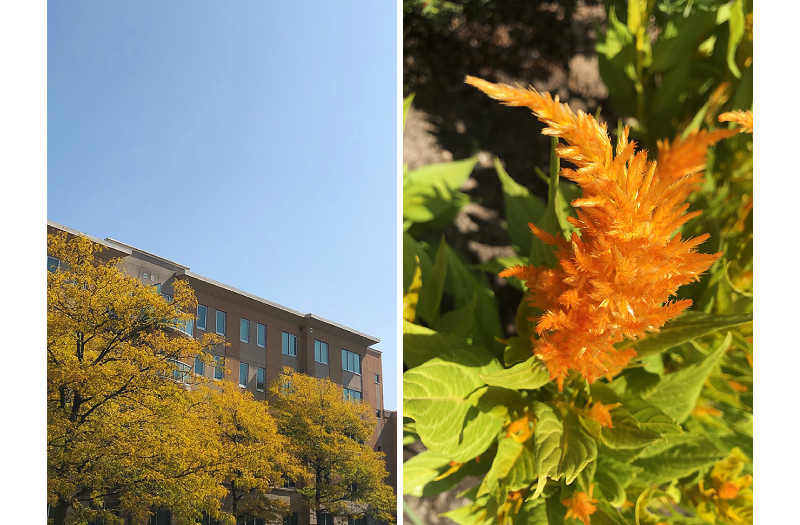 The list of reasons to choose a home in White Oaks is very long and will continue to grow as you explore everything that makes this neighbourhood the solid and diverse community that it is. There are excellent schools, so much opportunity for shopping, dining, entertainment, and outdoor activities. Most importantly, the White Oaks community is a great example of what Canada itself is all about: welcoming different cultures and encouraging the mixing between different values and ideas to create vibrant and beautiful communities that we can all be proud of. For current listings in the White Oaks of London, Ontario take a look at our White Oaks Homesearcher and contact one of our excellent agents today.