Tuesday, November 17, 2020 / by Team Glasser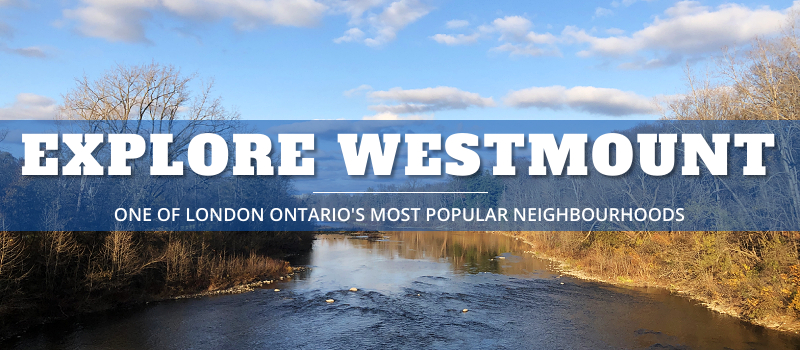 Westmount is one of the largest and most popular neighbourhoods in London, Ontario. Situated along the Thames River, this neighbourhood has a diverse population, as well as many different styles of homes ranging from older single-family homes built in the 1960s to much newer homes and apartment buildings. Westmount has many amenities including shopping, dining and entertainment. It's also a perfect choice for families with plenty of schools in the area. This populous neighbourhood has a great sense of community and has so much to offer for anyone looking to settle there.



As of 2011, the population of Westmount in London, Ontario is 18,930 people, of which 50% is 2 person families. Single-detached homes make up 51% of all dwellings, and 65% of dwellings are owned. The average value of dwellings is $309,806. Below we've created an overview of the most relevant statistics. For a comprehensive census, you can visit The City of London's Westmount neighbourhood profile.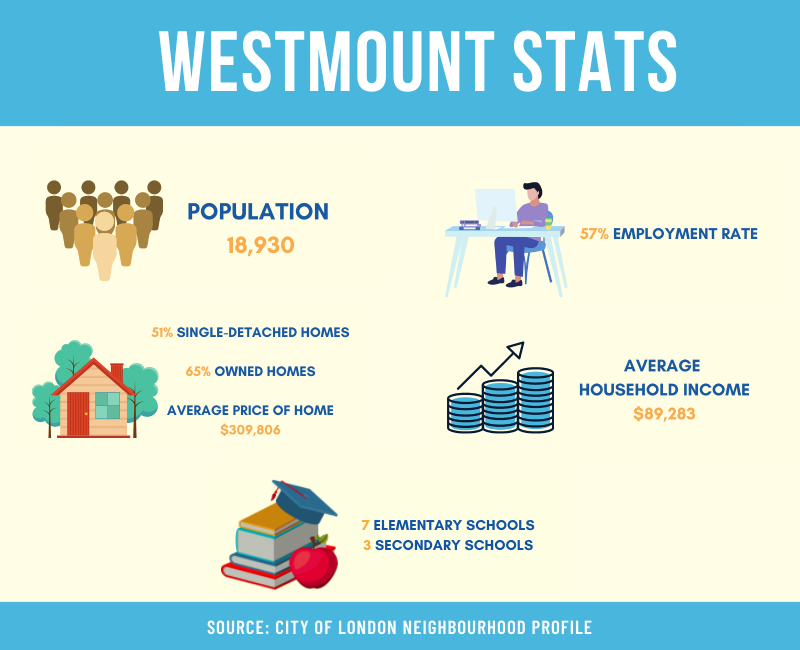 Being such a large area means that options for dining are many and varied in the Westmount neighbourhood. There is plenty of diversity in cuisines and experiences, and some of the city's most frequented restaurants are located right here. We chose just two of our favourites: Muldoon's Pizza and Palasad South.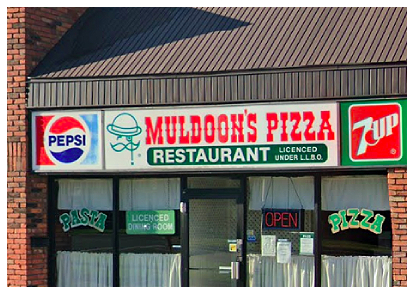 Muldoon's Pizza has been serving the London community for over 30 years. This is truly a quintessential family restaurant, with a classic and cozy atmosphere that makes it inviting. This establishment is considered a hidden gem, with quality ingredients and simple recipes that make their food some of the best in London. Family owned and operated, Muldoon's Pizza prides itself on consistency and great service. There's nothing better than food that is truly homemade, and hospitality that makes you feel like you're part of the family. This is a restaurant that has regulars who have been loyal to the business for many years, building a solid reputation that's extended to newcomers as well.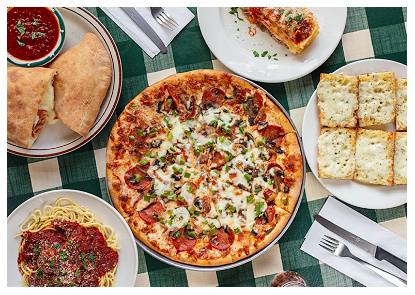 Don't let their limited offerings fool you, because what you will find on the menu is all first-rate food. In addition to their pizzas and panzerotti, they also offer a variety of classic Italian dinners including different types of pasta, gnocchi, chicken parmesan, and more. Muldoon's focus is definitely on quality rather than quantity, and with their one-of-a-kind service, it's easy to see why they are a popular neighbourhood joint. Whatever you order here, you will definitely be satisfied. We suggest giving their panzerotti a try, and even something as basic as garlic bread is not to be missed! You can take a look at their menu here.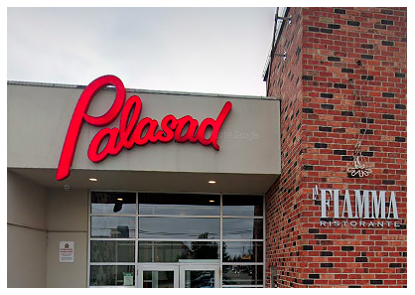 Palasad South is a must-visit location for anyone living in or visiting London. This awesome establishment is not only a full-service casual dining restaurant with wood oven cuisine, but here you will also find a multimedia sports bar, 20 lanes of upscale bowling, a 2-level laser tag arena, billiards, ping pong, karaoke, and arcade games room. With all of this, Palasad offers one of the most fun atmospheres in the city and is a perfect place for anyone looking to have a good time. Their Neapolitan thing crust wood-oven pizza is very famous and many people visit Palasad specifically just to taste it for themselves.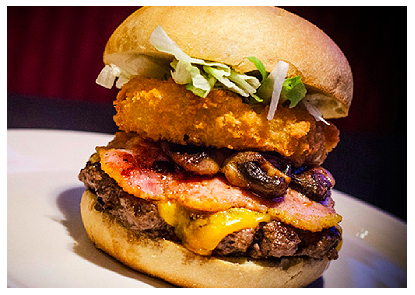 At Palasad you're not only guaranteed to have fun, but you will actually have a great dining experience. Besides the pizza, their menu offers everything from great shareable appetizers, gourmet hotdogs, tacos, pasta, some of the best wings in the city and so much more. You will find plenty of vegetarian and vegan options on the menu, and they can make gluten-free accommodations as well. Palasad has been a beloved London locale for a long time, continuing to sustain that title with their amazing service and dedication to good food. Almost anything on the menu is a great idea to try, and other than the obvious pizza, we recommend giving their burgers a try, you will not regret it! Check out Palasad's menu here.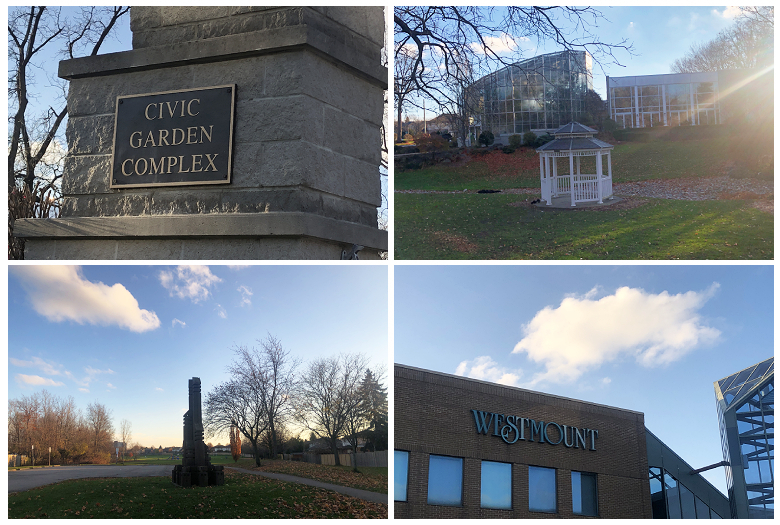 Being such a large neighbourhood and in a central location, Westmount makes for a great neighbourhood in all aspects from the convenience of amenities to access to superb green spaces. Westmount Mall is a major hub in the neighbourhood, offering shopping and community services, a Cineplex Odeon VIP movie theatre, as well as a transit centre for many commuters. There are several other large commercial plazas in the neighbourhood, making it one of the strongest shopping centres in London. When it comes to amenities, Westmount is definitely one of the best areas of the city to be close to all essentials. When it comes to outdoor spaces, there's plenty to explore. There are so many parks throughout the whole neighbourhood from smaller ones to the major ones like Jesse Davidson Park, Basil Grover Skate Park, Westmount Lions Park, and Southwest Optimist Park all of which have great play structures, splash pads, soccer fields, and baseball diamonds. This access to a lot of different parks is very important for many residents as it means having a place to enjoy with kids, walk the dog, or do exercise. Springbank Park is located within a few minutes of the neighbourhood and is the largest park in London with 300 acres that stretch along the Thames River. Here you will find 30km of trails perfect for hiking or biking, as well as the Storybook Gardens which is open year-round and is a favourite location for families. There is plenty of opportunities to explore wildlife and plants, as well as bird-watching for any enthusiasts. Civic Garden Complex offers one of the most scenic locations in the city, with an indoor hall that is perfect to host any type of event. With surrounding beautiful gardens and walkways, plenty of green spaces and different viewing spots, this is a favourite location for many people to shoot wedding photos. At the Civic Gardens Complex, you can also visit the Conservatory, which is free to the public and full of exotic plant and tree species. These spaces offer a much-needed oasis of serenity in the middle of a bustling neighbourhood, and are for many people one of the driving factors for choosing to settle in Westmount.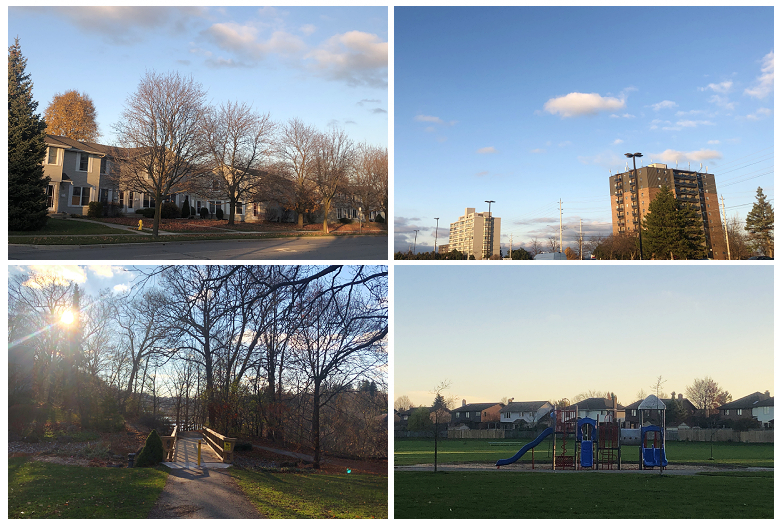 Westmount is one of the strongest communities in London. There is a lot of pride in being part of such a great community that has been around since the '60s and continues to develop to this day. With many community centres that offer services and activities to keep the sense of community alive, this neighbourhood is dedicated fostering a closeness of residents and access to necessities for those who need it. The Cranbrook Community Association of Westmount focuses on strengthening neighbourly bonds through regular events and activities, encouraging anyone from the neighbourhood to attend meetings and offer their insights in order to maintain and enrich the community as a whole. There is a great mix of housing styles and a diversity of residents that keeps Westmount from falling into a typical neighbourhood category. There are many points of attraction for different types of people whether it's families who like the choice of schools available or those looking for a newer home and luxury living. This is what makes Westmount really unique: that it can't be easily categorized by one thing or another, but rather it's a large community that welcomes a truly divergent mix of people. You might notice a complete change in the style of houses from one corner of the neighbourhood to the other, which means more options for anyone looking to live there. Westmount is always found in the list of top neighbourhoods in London because it has a very well-known reputation and presents many possibilities when it comes to people's living requirements. It's also one of the most frequented parts of the city for shopping and entertainment, and while that does make it quite busy, it doesn't take away from the quiet subdivisions of lovely tree-lined streets. Westmount is the ideal neighbourhood to experience what living in London really means: an incredible meeting of the energetic city and serene natural beauty that make for a rich and truly distinctive way of life.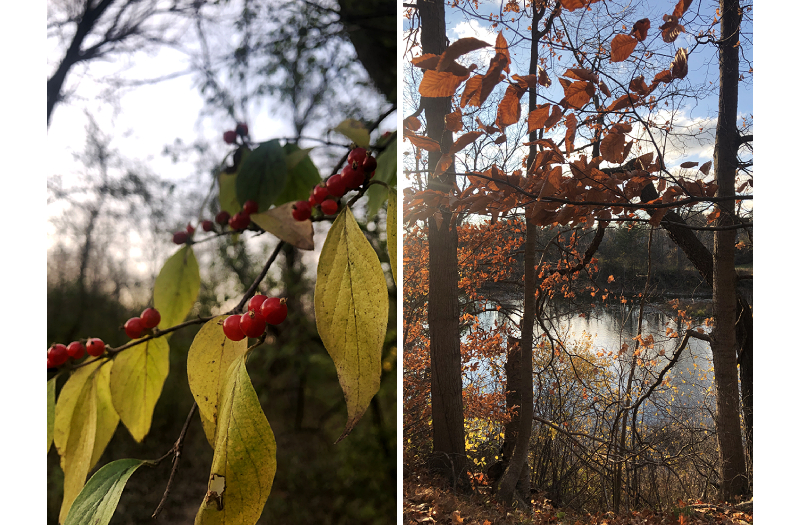 Beauty convenience, options, and perfect location are just some of the things that make Westmount and all-around great neighbourhood for almost anyone. With some of the best schools and green spaces in the city, as well as various options for shopping, this neighbourhood continues to be one of the top choices in the city for many people whether relocating from another neighbourhood or settling in London from elsewhere. For current listings in the Westmount neighbourhood of London, Ontario take a look at our Westmount Homesearcher and contact one of our excellent agents today.