Thursday, December 17, 2020 / by Team Glasser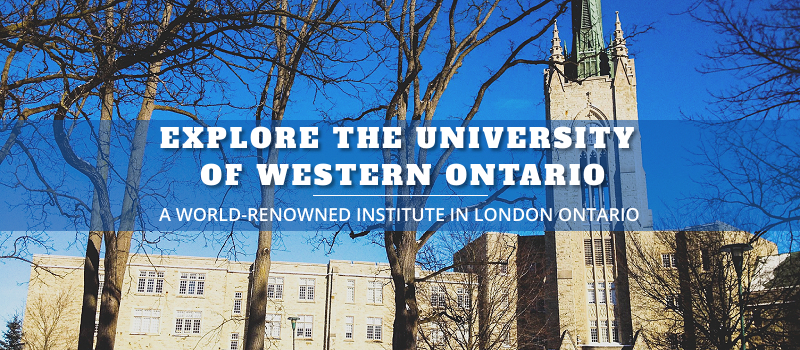 The University of Western Ontario was founded in 1878, growing substantially after the first World War, and is now one of the best and most well-known higher education institutions in the world. UWO is known for being a University with very high standards of education, with a heavy focus on research. Many people in Canada and abroad choose UWO for these reasons, plus its gorgeous campus that really adds to the overall experience of all students and faculty. Our blog will focus on UWO and give you an idea of its surrounding neighbourhoods, and the best places to eat and explore. Whether you are a student yourself or a parent doing research, everything you need to know is right here!



Currently, UWO is host to almost 40,000 students including over 5,000 international students. Being a founding member of the U15, Canada's most distinguished research universities, means that you can be sure your child will be receiving a high-quality education. This is further evidenced in their entrance average of 90.6%, one of the highest in the country. With 12 faculties and over 400 undergraduate programs and 88 different graduate degree programs, Western has maintained the reputation of being one of the best educational institutes in Canada. Of its 325,000 alumni, there have been some very notable people such as Sir Fredrick Banting, one of the founders of Insulin and a Nobel laureate, and Roberta Bonder, the first Canadian woman in space. We've created an overview of some of Western University's key statistics. For a comprehensive list of statistics, you can visit check out UWO's Facts & Figures 2019-2020.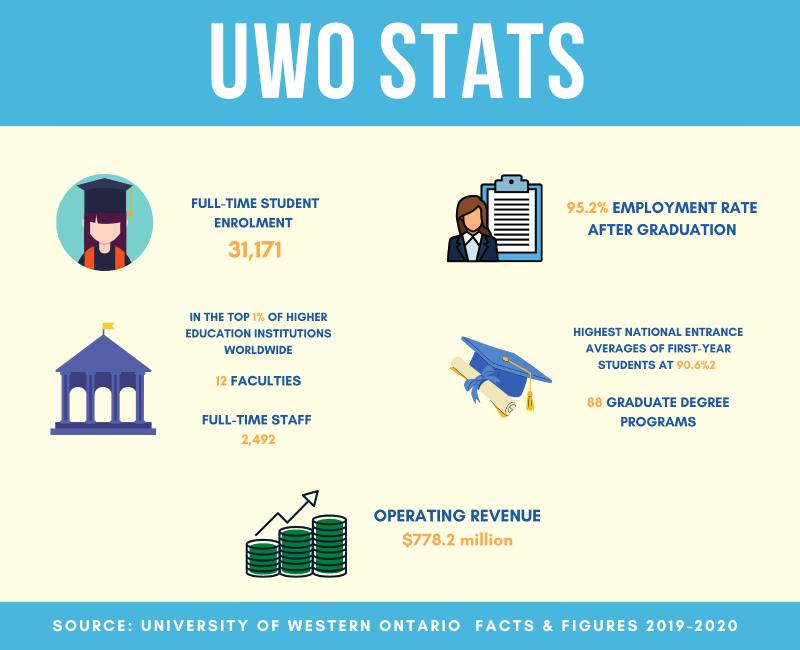 When it comes to options of dining, UWO's convenient location means there are many different options both on and off-campus. There are of course the frequented student hubs such as The Spoke, The Wave, and the Grad Club. But for those looking to explore other options, we've picked two great spots: Barakat Restaurant and The Waltzing Weasel.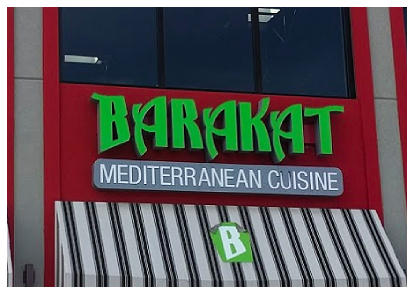 Barakat is a popular choice for many students at UWO, it's located within minutes of the campus and offers a great selection of traditional Middle Eastern dishes. This location is very spacious with two floors and surrounds the inside with beautiful greenery. Barakat is known for their friendly staff and great food options for anyone, including vegetarians or vegans. Their menu includes traditional Middle Eastern appetizers, wraps, and family meals. They also offer catering for events and gatherings!



Despite being located at UWO, Barakat is loved by non-students as well, including many families who consider it their go-to shawarma spot. With generous portions and affordable prices, you can see why Barakat has so many regulars. The ingredients are fresh, and there is a lot of love and care put into the food. Whether you're just looking to grab something quick in between classes, or sitting down to a meal with friends, Barakat is a great spot all around. Their crispy falafels are a must-try, and if you're really hungry give their loaded Tony's Special a try, it will definitely leave you satisfied. You can take a look at their menu here.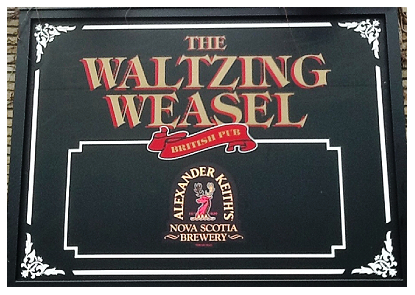 The Waltzing Weasel Pub is a traditional British pub located off-campus, but very close to UWO. This locally owned and operated pub has been around for over 20 years and has continued to be a favourite for many Londoners. This is the kind of place where you will find many regulars and professional staff that go the extra mile with their genial service. This is a terrific place to visit for anyone, whether you are looking for good food or a great selection of beer! They offer traditional British pub fare, daily specials, and an extensive beer menu with wine options as well! Their indoor space is very cozy, and they have a lovely patio perfect for those warm summer days.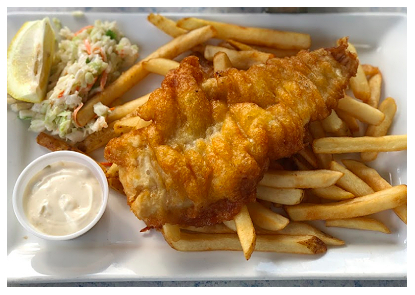 On the menu you will find so many options, it might be hard to choose! They have appetizers ranging from chicken fingers to escargot and shepherd's pie sliders, burgers and wraps (including vegetarian options), and whatever your pub favourites might be including bangers & mash, steak & kidney pie, and of course fish 'n chips. Plus, they have some great specials like fish tacos and cabbage rolls. The food is always fresh and made with quality ingredients, and with such a range of offerings there's something for everyone to try. We personally recommend the Fish 'n Chips, it's a basic meal but done extremely well. Check out The Waltzing Weasel's menu here!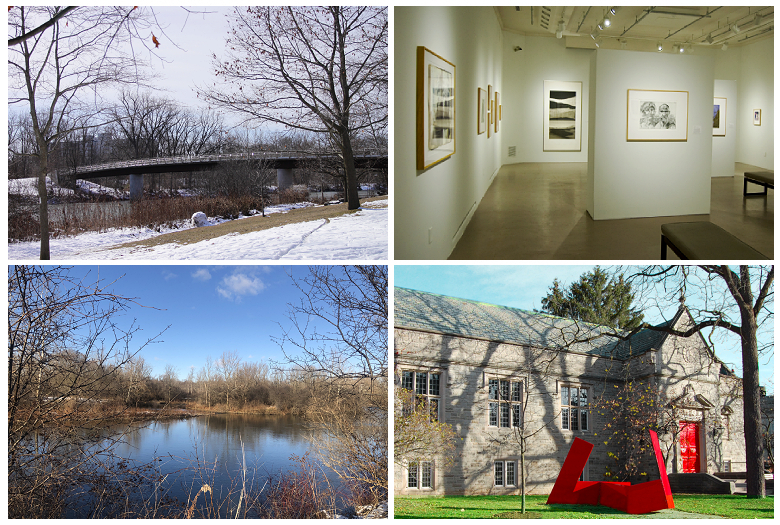 Being centrally located means it's easy to find things to do and places to explore in and around Western. The transit system is very convenient, with many buses that can take you to all corners of the city from the main University bus stops. On campus there is a lot to see, including the incredibly McIntosh Gallery. This public gallery was established in 1942 and is the oldest University gallery in Ontario. It's free to the public and focuses on exhibitions, educational programs, and special events that provide a platform for engagement with visual art and artists. They have been host to some excellent exhibitions, and are a must-see part of campus whether you are a London resident or just visiting. The UWO campus itself is an absolute delight to explore. The beautiful historic buildings make you feel like you have been transported elsewhere. There are many open green spaces as well as trails throughout the campus, making it perfect for those who want to have easy access to natural spaces. If you're an outdoors enthusiast, there are tons of parks as well as larger trails and forests located very close to campus including Gibbons Park, an ideal place for running, biking, taking the dog out on a casual walk, and even going for a picnic. You can also explore the Medway Valley Heritage North and Kilally Meadows nearby, or head Downton for Victoria Park or Thames Park. There is the Stoney Creek Off-Leash Dog Park as well, and so many other smaller parks and trails. Downtown London has a lot to offer in terms of entertainment, dining, and cultural exploration. If you're looking to shop local, you will have many places to explore with unique stories and offerings. From campus, it's very easy to get to Masonville or White Oaks malls, both of which have anything you could need from smaller shops to bigger brand names, as well as restaurants and movie theatres. It always feels like you will stumble into something new simply because there are a lot of hidden gems just around the UWO area. Living off-campus gives you the opportunity to consider everything London has to offer and enjoy its natural beauty that has continued to captivate visitors and long-time residents alike. Whether you're interested in art and culture, history, nature, athletics, or anything in between, you are sure to find what you're looking for at Western and its surrounding areas.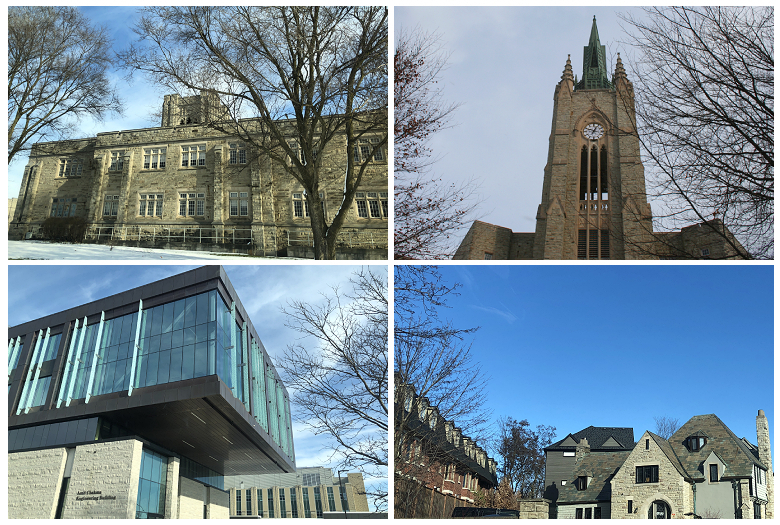 When it comes to choosing the best education for your children, you also want to make sure they are living somewhere where they can be safe, happy, and have a lot of opportunities to grow. The University of Western Ontario not only offers some of the most intense and challenging programs in the country, but it gives students the opportunity to live a city life that isn't excessive. London is a fast-developing city, which means it's getting busier, yet it still maintains some of its small-town charms. Many people who end up at Western fall in love with London and what it has offered them throughout their time at the university. UWO is a place that promises future success for those who are ready to take advantage of its opportunities. There is much room for growth and learning, as well as making meaningful lifelong connections whether they be personal or professional. While living on campus is a great option for a lot of people, especially in first year, there are also alternatives for living off-campus, especially for those looking to live in a more residential or family-friendly neighbourhood. A few of the main neighbourhoods which are host to a great student population include Old North, Downtown, Masonville, Kipps Lane, and White Hills. These neighbourhoods and many others are conveniently located and offer public transportation, making commuting to and from the university very easy. Each of these neighbourhoods has its own unique appeal, depending on personal needs, students can find a place that suits their preferences best. Helping your child choose a place to live can feel difficult and might cause you anxiety, after all, it's normal to be concerned for your child and their safety especially when they will be living independently from you. However, your best tool is to educate yourself and know that you are not limited in what you can choose. We suggest that you take a look at UWO's in-depth off-campus map, as well as checking out our blog for a neighbourhood you might be interested in. We have detailed articles that can help you better understand what each neighbourhood is like and whether it's the right choice for your student.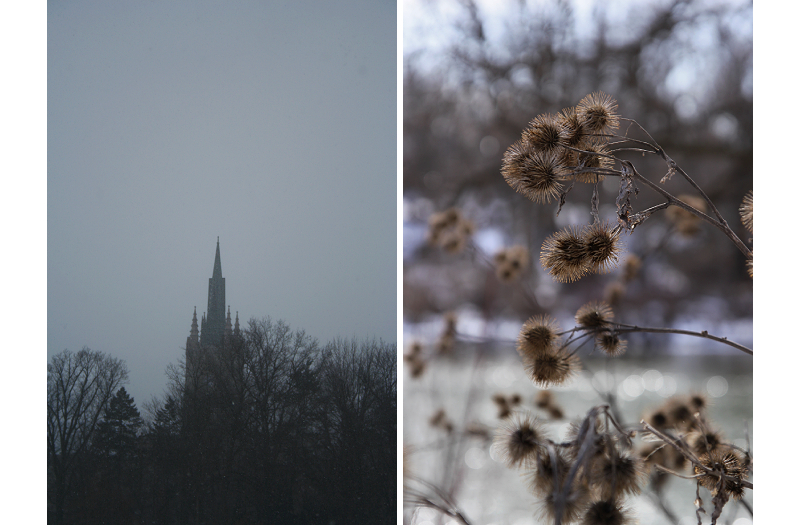 Sending your child off to university can be stressful, but more than that it's extremely exciting. You want to be ready and able to help them when it comes to finding a place to live. There are countless possibilities for off-campus living for a student attending UWO, and no matter what their personal preference may be, you are sure to find something to suit them. London is a great city, and The University of Western Ontario is a prestigious and well-known institution, any student coming here is sure to feel at home. For current listings in the UWO area of London, Ontario take a look at our UWO Homesearcher and contact one of our excellent agents today.