Wednesday, January 13, 2021 / by Team Glasser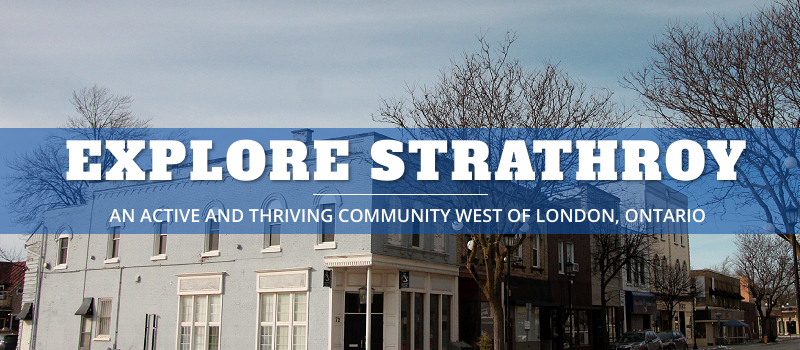 Strathroy-Cardoc is the second-largest municipality in Middlesex Country. Located about 40 miles west of London, Ontario, Strathroy is a charming and desirable residential community where you will find a mix of rural and urban living that works together to create a unique lifestyle. There are many opportunities for shopping and entertainment as well as amenities within the community itself, but it's an easy enough drive to London should residents find the need to go into the city. With many excellent school options as well as safe and quiet neighbourhoods, Strathroy is a great place to settle down, especially for families with school-age children.



As of 2016, the population of Strathroy, Ontario is 14,401 people, of which 50% is 2 person families. Single-detached homes make up 65% of all dwellings, and 73% of dwellings are owned. The average value of dwellings is $248,625. Below we've created an overview of the most relevant statistics. For a comprehensive census, you can visit the Statistics Canada Census Profile.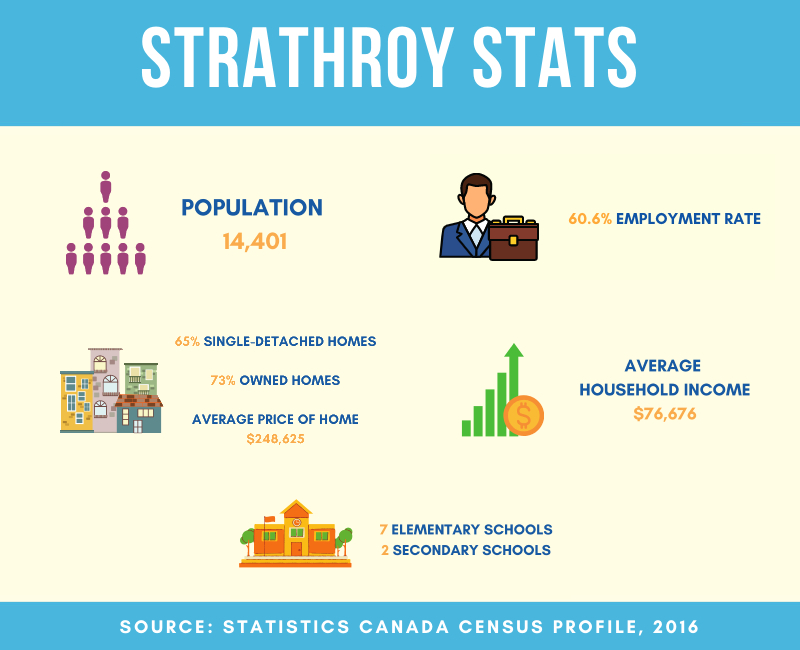 There are many excellent choices when it comes to dining in Strathroy. Despite being a small community, you will find that there is a wide variety of cuisine and options ranging from fast-food to casual, and even fine-dining options. After much consideration, we've chosen to highlight two of our favourite restaurants: Clocktower Bistro and Tia's Place.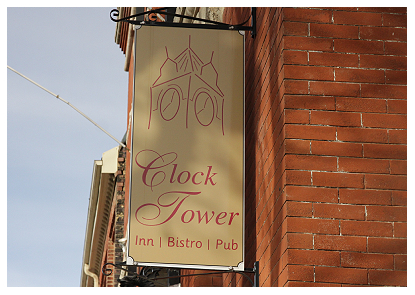 The Clocktower Bistro is an iconic and must-try restaurant with a classy interior and ambiance, serving some of the finest food you will find in Strathroy. The menu features some truly unique creations by an amazing team, using high-quality and locally sourced ingredients. The service you will encounter here is exactly as you would expect: friendly and professional with genuine care and the ever-present small-town charm. This is an ideal spot for a quiet date or a small gathering. Don't let the small selection of dishes fool you, everything is made with real expertise, showcasing flavour combinations not easily found anywhere else.

The menu includes lunch and dinner favourites such as pizza, burgers, pasta as well as some amazing entrees. You will also find pub fare, desserts, and a great selection of wine and beer. Even the most standard meal becomes special with a little twist, blending together unique flavours with the freshest ingredients to keep customers coming back for more. We highly recommend you try the Pan Fried Perch, which is freshly caught from Lake Erie and will not disappoint! We also recommend the Mile High Lemon Meringue Pie as a perfect way to finish off your dinner. Check out the Clocktower Bistro's menu here.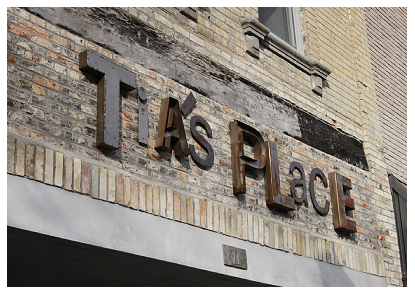 If you are looking for some incredible and authentic Portuguese cuisines, Tia's Place is where you go. Located in the heart of downtown Strathroy, this restaurant and bar has a great casual atmosphere with attentive and genial staff that have you feeling right at home. This is the kind of restaurant where the owners are always happy to come up and chat and check-in with you to make sure everything is going well. It's very easy to become a regular at this spot. The focus on great ingredients and bold flavours has made Tia's Place widely popular, even to those just visiting Strathroy!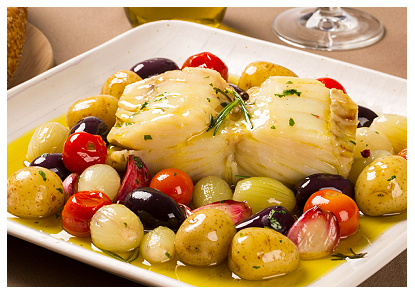 The freshness and quality of ingredients in the dishes prepared at Tia's Place is what makes them really stand out. They use the best seasonal produce and prepare all their meat and fish daily on site. You can find things like burgers, sandwiches, fish and chips alongside many amazing Portuguese dishes that are a delight to explore. There are plenty of vegetarian options, as well as a menu for kids, so everyone is accounted for. For a traditional dish, we suggest the Bacalhau Na Braza Con Grelos, it's sure to take your tastebuds on a journey of flavours. Check out the delectable menu for Tia's Place and start planning your visit!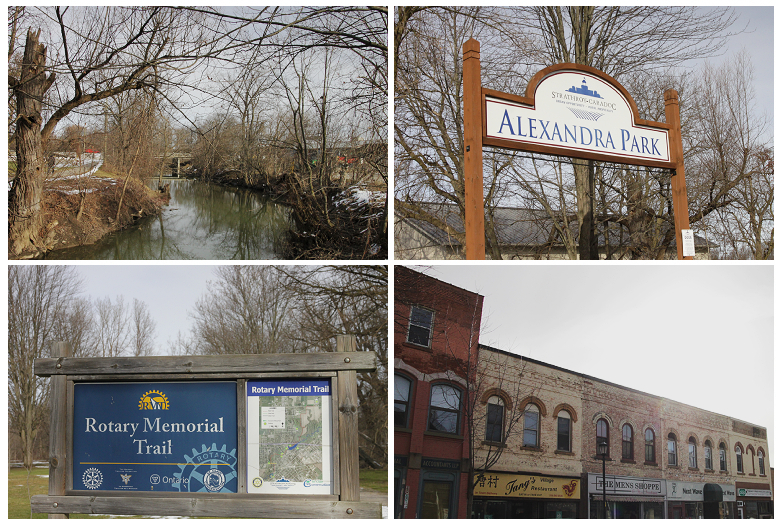 Although it's a smaller community, Strathroy-Cardoc still offers much in terms of places to see and explore. There are many parks and a few trails for those who love outdoor activities. Alexandra Park is the largest park in Strathroy, it has plenty of picnic pavilions, a baseball diamond, splash pad, and is surrounded by gorgeous trees and bordered by the Sydenham River. The wide space of the park means there's plenty of room for everyone. In addition to the parks, residents have some options for hiking such as the Rotary Memorial Trail, a 4.2 kilometer loop in a forest setting that offers plenty of diverse wildlife, an excellent place to explore with kids and get them educated about all the different species you can find. Clark Wright Conservation Area offers a smaller but beautiful trail, and the Longwoods Road Conservation Area is home to many great hiking trails and outdoor activities for every season, as well as the Ska-Nah-Doht Village Museum. The museum is located in Mount Brydges, and is a recreated Haudenosaunee village offering visitors education about how a First Nations settlement would have looked like. It's an important part of Canadian heritage, and a wonderful place to visit and learn about Indigenous history. The Strathroy-Cardoc Museum is located downtown and houses archives dedicated to preserving the history of Strathroy, they also have different exhibitions yearly and is entirely free to visit! For indoor activities, the Gemini Sportsplex is an ice facility that offers amenities for meetings, conferences, and special events. If you're looking to explore more of the urban side of Strathroy, then downtown is the place to be. There are many local shops to check out, and streets lined with gorgeous heritage buildings. In the summer, the liveliness of downtown Strathroy is not to be missed, with the Saturday hustle and bustle of the market that sees many farmers and artisans offering their products and at night welcomes people to enjoy live music and different dining experiences. A really unique experience to enjoy in Strathroy is their annual Hometown Festival in July which celebrates the history of the town. There are different vendors, activities, and plenty of entertainment during this amazing event. In addition to all the richness found within the Strathroy-Cardoc municipality itself, its ideal location means you have even more possibility for exploration into nearby communities and cities, including London and even Detroit if you're looking to cross the border for a day trip.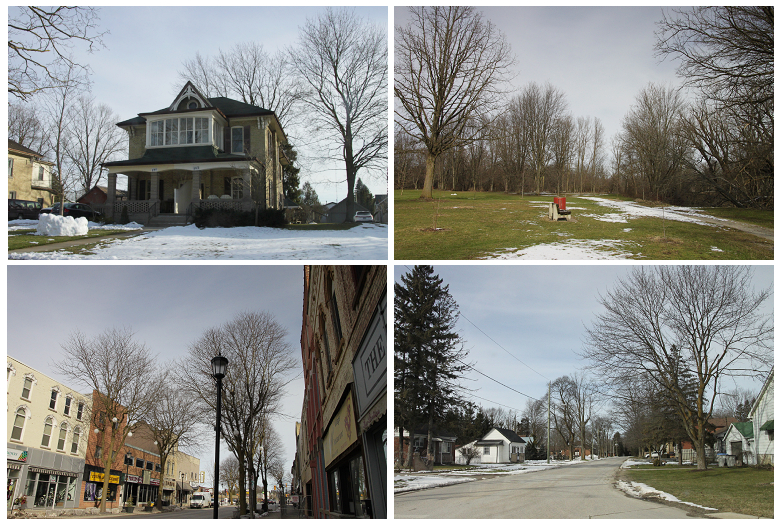 Strathroy-Cardoc is a really unique community and makes for an amazing place to live. It's in a fantastic location, close to London, Ontario and many other smaller communities with their own particular offerings. It allows for living in an enclosed and tightknit space without being isolated, while also offering everything a resident could need without frequent trips out of town. Strathroy-Cardoc is served by its own hospital, which is a great convenience for those living there and eliminates the need to constantly be referred elsewhere for proper medical treatment. The pride of this community is obvious in how everything is preserved like the amazing historical buildings and the focus on keeping traditions alive among the small population. Strathroy is the kind of place that exemplifies that you can have the best of both worlds, and you don't need to make sacrifices to enjoy small-town life. With plenty of schools and an ever-growing urban centre, living in Strathroy means having access to everything a person could need while enjoying a calmer and more idyllic lifestyle. The drive from Strathroy to London and other nearby municipalities itself is enjoyable, with the expansive farmlands and animals you will see along the way. People in Strathroy are so friendly and welcoming, whether you are passing by on the street or going into one of the local shops, their genuine greetings are sure to put a smile on your face. For many people, safety is a major aspect of where they choose to live and Strathroy is a safe community and is ranked in the top 50 best places to live in Canada. Even just making a stop in this town, you will immediately be drawn into the beauty and charm of everything from the quiet and clean residential streets to the liveliness of downtown.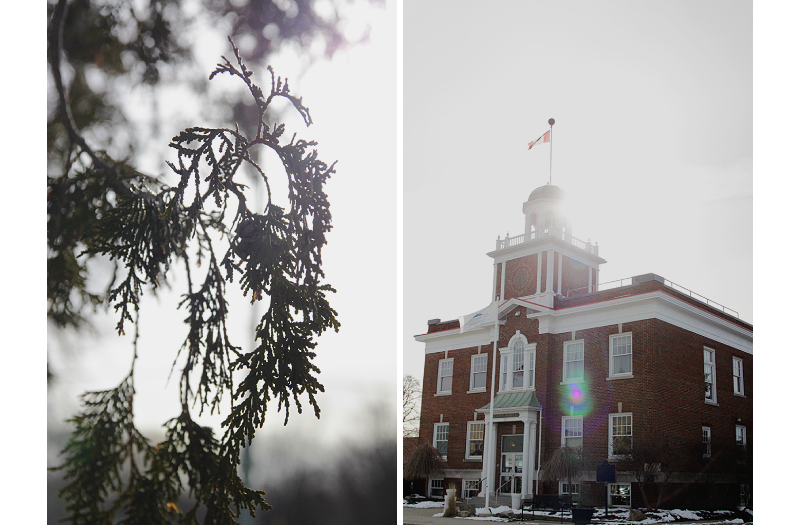 Strathroy-Cardoc is a growing community and a wonderful option for many different types of people from working individuals to families. Many people have made the choice to settle down in Strathroy while commuting to work in London as it's an easy and beautiful drive. Living in a smaller community has so many incredible advantages including a feeling of safety and closeness to people around you. You get to know more intimately the people and places of this small community, and it easily becomes home. For current listings in Strathroy, Ontario take a look at our Strathroy Homesearcher and contact one of our excellent agents today.