Tuesday, March 16, 2021 / by Team Glasser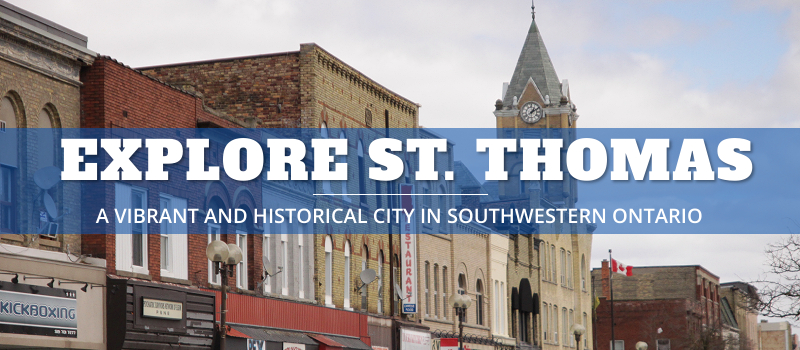 St. Thomas is a thriving and historically significant city in Southwestern Ontario. Located about 24 kilometers from London, this city offers a lot of potential when it comes to real estate. St. Thomas is known as the Railway Capital of Canada due to it being the location of several important railways since its founding in 1881. Now, St. Thomas continues to grow while keeping its history alive and a major part of its culture. Still maintaining a cozy small-town feel, St. Thomas offers all amenities, plenty of activities and entertainment, as well as a great location close to the 401. If you're looking for a charming community with great schools and everything you need easily accessible, then St. Thomas might be the place for you!



As of 2016, the population of St. Thomas, Ontario is 38,909 people, of which 54% is 2 person families. Single-detached homes make up 63.7% of all dwellings, and 65.4% of dwellings are owned. The average value of dwellings is $220,809. Below we've created an overview of the most relevant statistics. For a comprehensive census, you can visit the Statistics Canada Census Profile.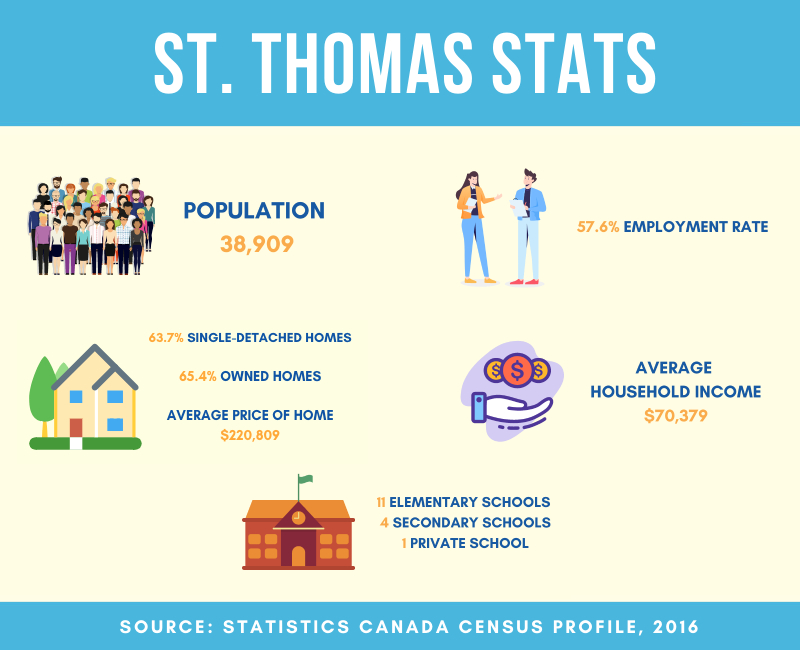 There is no shortage of options when it comes to dining in St. Thomas. There is a diverse selection of different types of cuisines, from fine dining to smaller family joints, and you'll find that there's plenty to choose from in the city. We are highlighting two of our favourite spots: Bella Jack's and Harry's Charcoal Broiled.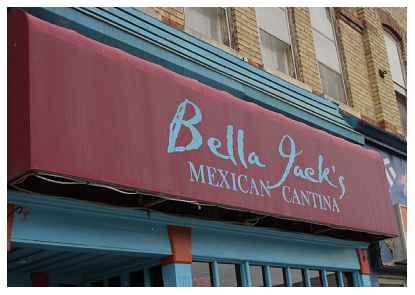 Bella Jack's is the place to go if you're looking for authentic Mexican cuisine. From the beautiful and bright interior to the lovingly prepared food and drinks, this restaurant has become a huge hit with locals and visitors alike. Bella Jack's focuses on using fresh local ingredients to create their delicious dishes, allowing you to easily taste the high-quality flavours of their food. The friendly and attentive service is just the cherry on top of a great dining experience. Whether you are looking to have a fun date night or a casual family lunch, the cozy and welcoming atmosphere at this spot is perfect for any occasion.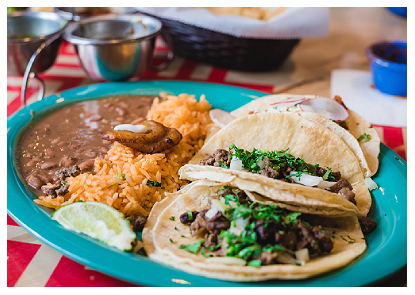 On the menu, you can find all the favourites including tacos, chimichangas, fajitas, enchiladas, plenty of great starters, and of course refreshing and perfectly mixed drinks. The margaritas and mojitos at Bella Jack's are a customer favourite, and just the thing to accompany your meal. You can even have a non-alcoholic margarita or daiquiri! They also offer desserts like deep-fried ice cream and Chiquita banana. Everything on this menu is a treat, and we definitely recommend trying the Steak Tacos or the Veggie Chimi if you want to skip the meat. You definitely don't want to skip the margarita though! Take a look at Bella Jack's menu here.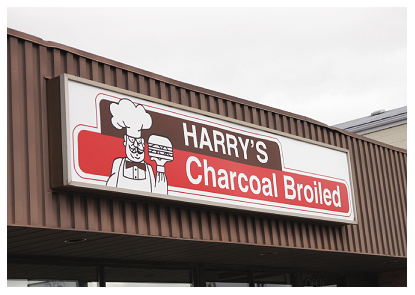 Harry's Charcoal Broiled is a St. Thomas classic, and a go-to for many locals for over 20 years. This unassuming restaurant offers a small and straightforward menu, but everything is created with care and packs a lot of flavour. This is a great place to grab something quick or sit down and have an enjoyable meal with friends. The service is prompt and genuine, making the experience a truly small-town one. The prices at Harry's are also why so many people continue to choose it over fast-food joints, as you will get something of quality and made with local ingredients without overspending.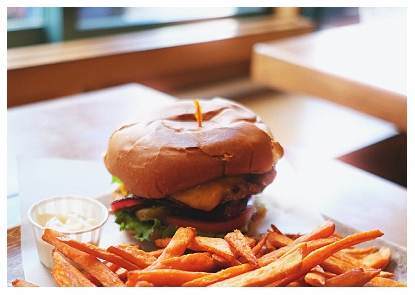 The menu has a few different options from a classic burger to veal, steak, or sausage on a bun. They also offer gyros and souvlaki, chicken wings, hot dogs, fish and chips, and grilled chicken. The onion rings and battered mushrooms are both a must-try! Harry's is known for its charcoal-cooked burger with its authentic taste and quality, but everything on the menu is just as good and will not disappoint. Harry's also offers gluten-free options without compromising on taste and quality. We recommend the classic burger, of course, but if you're in the mood to be more adventurous try the gyros! For a meatless option, we suggest the vegetarian pita. You can see what Harry's Charcoal Boiled has to offer here.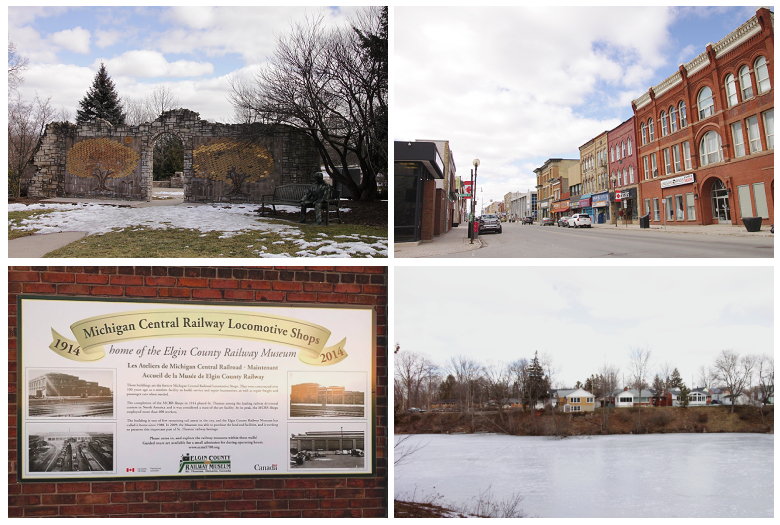 Whether you are looking for outdoor or indoor activities, St. Thomas has many different possibilities for recreation and entertainment. Owing to its incredible history, one of the most popular places to visit in St. Thomas is the Elgin County Railway Museum. It's a fantastic place to explore the history of St. Thomas and the railways, as well as get a close look at different types of locomotives. The museum is a great place to visit with kids as it educates them about the significance of railways to the development of St. Thomas as the city it is now. Plus, looking at all the different trains is a very fun way for kids to interact and learn about their city! Another great draw to St. Thomas is the Elgin Military Museum, where you can learn about and view artifacts from major wars dating from 1812 up until the Afghanistan war. There is a lot to see at this museum, including an exhibition of model ships, historical documents, and the famous Jumbo the Elephant monument. The tragic death of Jumbo the Elephant in a locomotive crash in 1885 is one of the most famous events in St. Thomas history, so visiting the museum and Jumbo's statue is a must! The St. Thomas-Elgin Public Art Centre is a non-profit organization that works to encourage visual arts in St. Thomas and Elgin County and they offer many different programs dedicated to helping young artists. They also have a gallery with different exhibitions and a permanent collection of artwork of local and regional origins demonstrating the history of the area from the 19th and 20th centuries. For anyone interested in art and the history of St. Thomas, it's a great place to gain insight and knowledge. Another wonderful part of the city's cultural scene is the Elgin Theatre Guild, where you can enjoy concerts and plays from local artists. This entirely volunteer-run playhouse is a very important fixture of St. Thomas both in its past inception and modern-day contributions. For those who love the outdoors, St. Thomas has a lot to offer in that area from many different parks, hiking trails, and golf courses. Pinafore Park is the most well-known and largest park in the city, with over 90 acres of breathtaking natural beauty. There are walking trails, a playground and splash park, picnic areas, a wildlife sanctuary, and even a bird aviary! There's so much to see and explore in the park, and it has something for everyone. Another great outdoor spot is Waterworks Park, which is a much more tranquil and relaxed spot. There are walking trails along the ponds and creeks, picnic areas, cross-country ski trails, and a splash park as well. It's a lovely place to enjoy the beauty of many different flowers and plants, as well as an ideal spot for bird watching where you can spot Kingfishers, Blue Heron, and Red-tailed Hawks. If you are a hiking enthusiast, The Great Trail of Canada runs through St. Thomas along its 27,000 KM stretch! There are many golf courses as well including the St. Thomas Golf & Country Club and Iron Creek Country Club to name a few. For dog lovers, St. Thomas residents can enjoy the Lions Club Dog Park which offers a wide space for dogs to run around and enjoy the outdoors as well. In addition to all this, St. Thomas is host to yearly community events that bring people together from all around the neighbouring areas. Plus, its proximity to London, the 401, and beach cities like Port Stanley mean that you are close to even more options for recreational activities. Whatever you enjoy, St. Thomas has something in store for everyone from longtime residents to first-time visitors.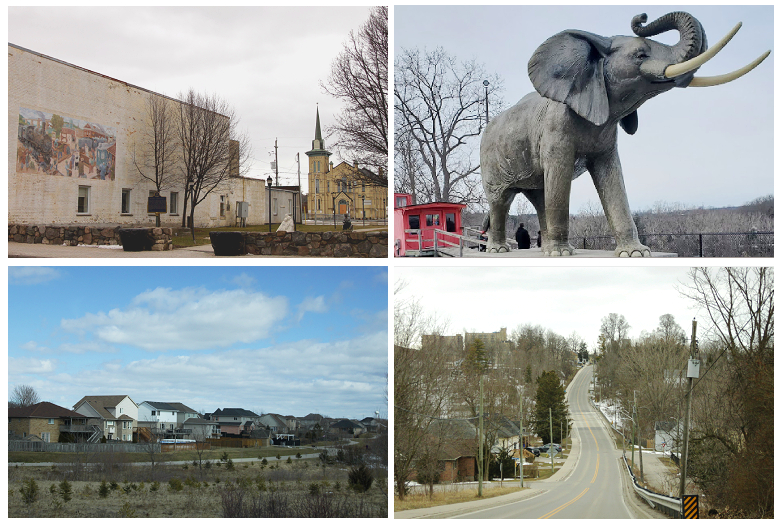 One of the many reasons people choose to live in St. Thomas is affordable housing. Not only are you likely to find a beautiful home at a decent price, but you will be living in a city that has everything you could need including schools, a hospital, and plenty of opportunities for shopping and entertainment. The appeal of St. Thomas lies in its charming small-town atmosphere while still giving access to everything necessary without the need to leave the city. Its proximity to the 401 and a larger city like London means that if you do need to commute, whether for work or leisure, it's very quick and easy. The rich history of St. Thomas is kept alive today in museums and preserved in buildings and community events. There are many local and small businesses from groceries to artisanal goods and all kinds of interesting shops located in Downtown St. Thomas. One of the many great local events is The Iron Horse Festival which brings all the residents together to celebrate the history of the railway industry in St. Thomas. There are various live and street performances, local vendors, games, and even rides! There are many such events that are an integral part of the community including The Santa Clause Parade, Nostalgia Nights, St. Anne's Festival and so much more. These events are not only a way for residents to connect and celebrate the heritage of their city, but a chance for visitors to get a feel for St. Thomas and really experience its uniqueness and hospitality. The appeal of small-town living has really grown in recent years for people who would rather live somewhere more relaxed and commute into work, and St. Thomas is one of the best places in Southwestern Ontario to experience this. People here really come together and work hard to preserve the old values of St. Thomas while continuing to help it grow and make it an exciting place to live, work, and visit.

If you are looking for beautiful and affordable housing in a small town that can still offer you everything you need to live peacefully and comfortably, St. Thomas is definitely a city to consider! With everything close at hand including shopping, dining, community events, and so much more, this vibrant city continues to develop and create more opportunities for the future. For current listings in St. Thomas, Ontario take a look at our St. Thomas Homesearcher and contact one of our excellent agents today.