Monday, February 24, 2020 / by Team Glasser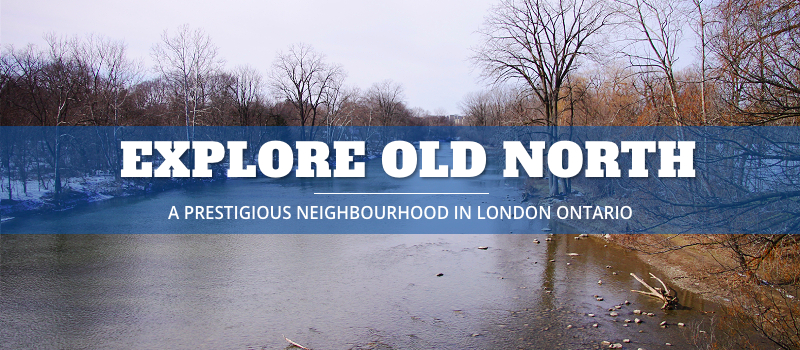 Old North is one of the best and most desired neighbourhoods in London, Ontario. Beautiful, convenient and overflowing with charm, this neighbourhood has all the makings of an ideal place to find a home. Situated close to Downtown London, as well as the University of Western Ontario campus, Old North is full of stunning homes, ranging in style from Victorian to more contemporary designs. This delightful community offers everything and more for any prospective homeowner. Our guide will help you to learn more about Old North, and whether it might be the right place to find your future home!



As of 2016, the population of Old North in London, Ontario is 7,920 people, of which 54% is 2 person families. Single-detached homes make up 54% of all dwellings, and 55% of dwellings are owned. The average value of dwellings is $450,919. Below we've created an overview of the most relevant statistics. For a comprehensive census, you can visit The City of London's North London neighbourhood profile.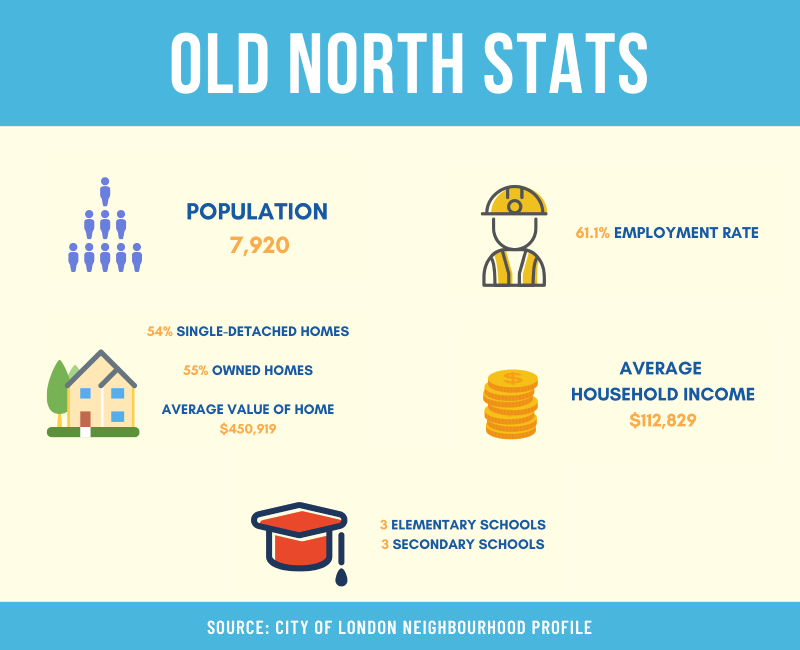 There are plenty of fantastic dining options throughout the Old North neighbourhood. With many prominent spots that attract not only people of the neighbourhood, but everyone from around London, you are guaranteed to find something to suit your tastes. We chose The Bungalow Neighbourhood Hub and King Richie's Pizzeria as some of our favourite places to eat.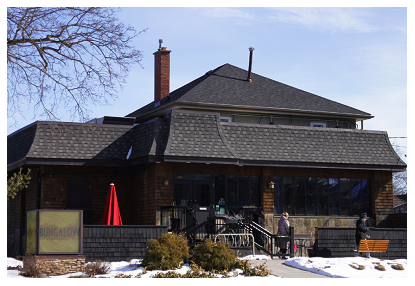 The Bungalow is definitely one of the best-known restaurants in London, Ontario. This wonderful "neighbourhood hub" of Old North was featured on Food Network's show "You Gotta Eat Here". The Bungalow is a really lovely and casual spot, offering an extensive selection of beverages, and a mouthwatering menu. One of the best things about The Bungalow is the relaxed and cheerful atmosphere. Their large outdoor patio is a great place to enjoy a sunny day with some delicious food and drinks. Not to mention, their friendly and attentive service is sure to make you feel right at home.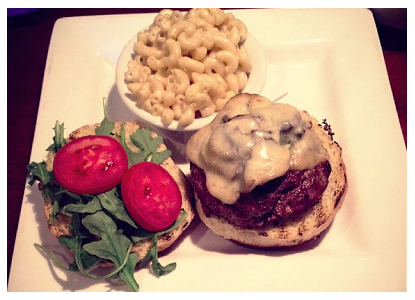 The Bungalow is famous for their burger menu, all made freshly in-house. They offer 11 signature burgers, including buffalo, scallop, and even a portobello burger for those seeking a plant-based option. You can make your own burger, choosing the patty, toppings, and sauce to create something special. If you're not a burger fan, rest assured that there is plenty to choose from on the menu. Plus, they have a wide selection of wines and beer, including a few local brews! We recommend building your own burger, given the variety of patties to accommodate all dietary needs, anyone can make their perfect burger! Check out The Bungalow's menu here.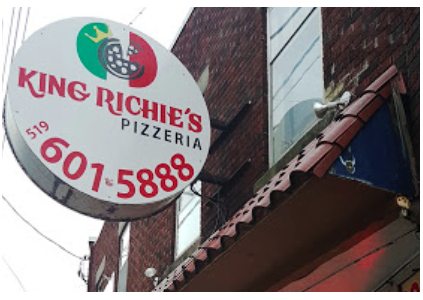 King Richie's Pizzeria is a majorly popular place for great pizza. Its prime location has made it a busy hub for UWO students, and their prices and deals make it an easy choice for anyone from around the neighbourhood. Their menu includes a large selection of toppings, including halal meat options. They offer chicken wings and panzerotti on their menu as well, for anyone craving something not-pizza. They are open very late, making them one of the few late-night eateries in the city, and who doesn't love the possibility of a 3 AM pizza party?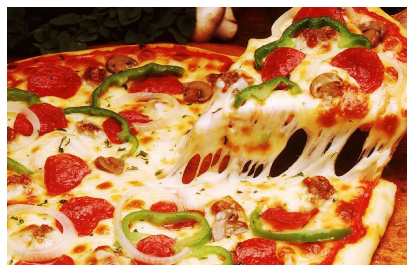 It's not just about quality food for hard-to-beat prices, King Richie's Pizzeria does so well because of their dedicated customer service. There's nothing more satisfying than being treated well, while also getting a tasty meal. The friendly staff and management at this little joint make the decision to choose Richie's Pizza an easy one. We recommend giving their chicken wings a try, and why not make a custom panzerotti while you're at it! They offer both take-out and delivery, take a look at their tempting menu here.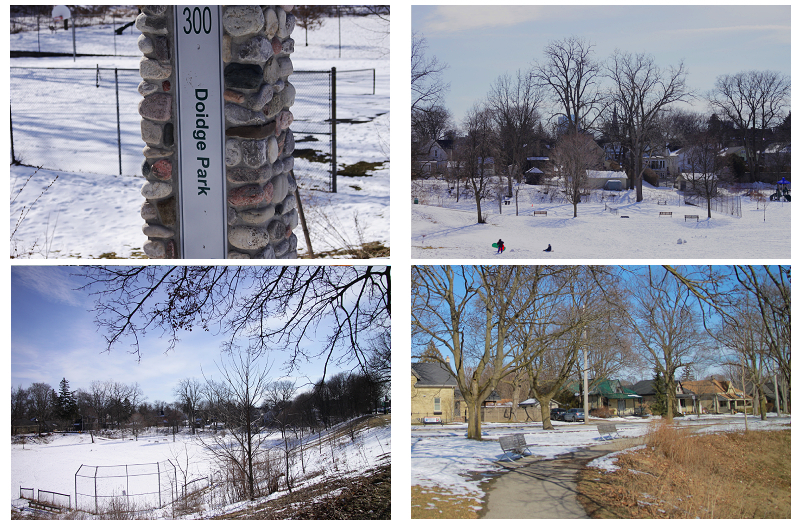 Old North is one of those picturesque neighbourhoods that you can't seem to get enough of. And it's not only the streets and houses but the outdoor spaces as well. Doidge Park is located right across from St. Joseph's Hospital. The park has a playground, baseball diamond, basketball court, and a decently steep hill, optimal for sledding and tobogganing in winter. This park is busy year-round, with many of the neighbourhood families bringing their kids and dogs for a day of fun, in any season! There are benches along the path to the park which make for a prime place to take a break and watch the activities below.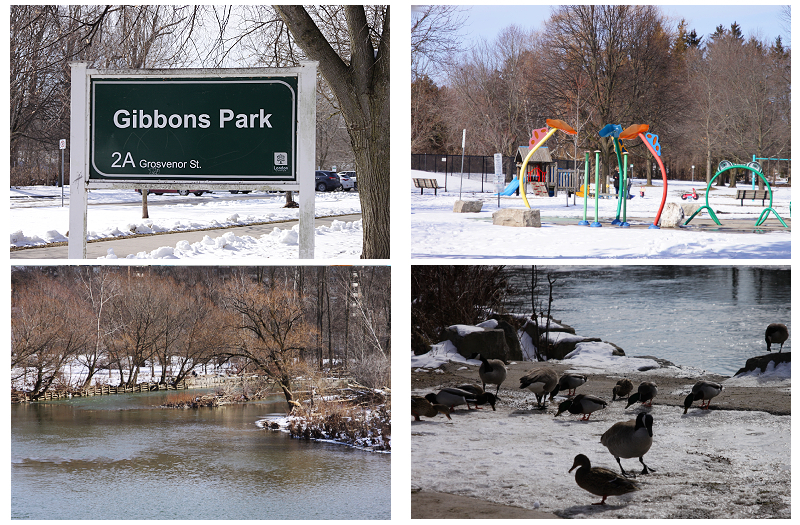 Gibbons Park is the jewel of Old North. This huge park runs along the Thames River and has an amazing atmosphere. There are walking and running trails, a heated outdoor pool, play structures, spray pad, tennis courts, and even a little space with instruments for making music. Gibbons is definitely one of the most scenic parks in London and is very popular for picnics as it has plenty of wide-open spaces, as well as a picnic shelter. This park is great in any season and is a favourite of families from all over the city. There are designated feeding areas where people can bring food for the ducks and geese, a very fun activity for kids. The park is full of massive old trees, and the view of the river and the city from the bridge is breathtaking. Just a short walk for most residents of Old North, Gibbons Park is a terrific place to spend time and explore, whether you're doing it solo or with friends and family.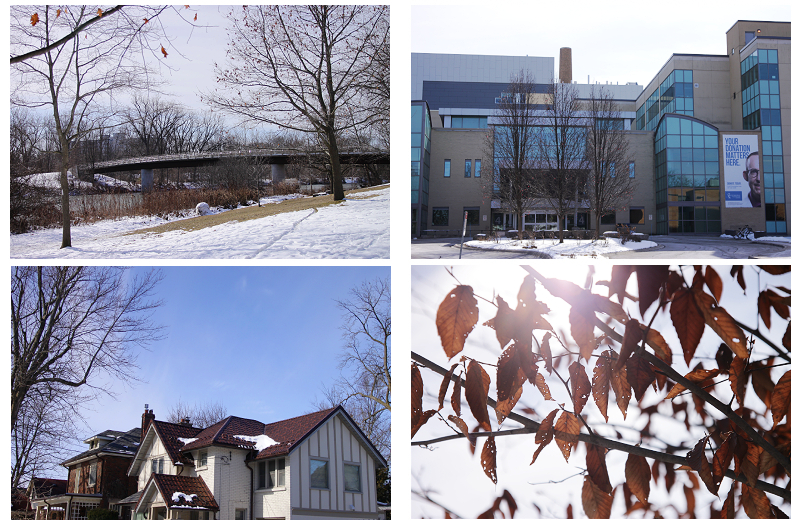 Old North is bursting with charm and neighbourhood pride, all apparent through the impeccably kept houses and front yards, and the friendly residents who never hesitate to say hello and give you a warm smile. It's hard to argue the luxury of being in a residential area, away from the busyness of the city, but still being close enough to all major intersections and amenities without much of a hassle. Being nestled so close to Downtown London is an especially appealing concept since most of the city's entertainment and events take place there. Plus, one of London's best hospitals and research centres, St. Joseph's Hospital, is located right in the heart of the neighbourhood. When you stroll down the quiet and grand streets of Old North, you can certainly feel the history of it. The stately homes, the tall and mature trees, and the sense of being in an enclosed and safe space away from the noise and bustle give Old North its irresistible magic. This neighbourhood is the optimal choice for families, and anyone looking to experience living in one of London's oldest and most distinguished communities.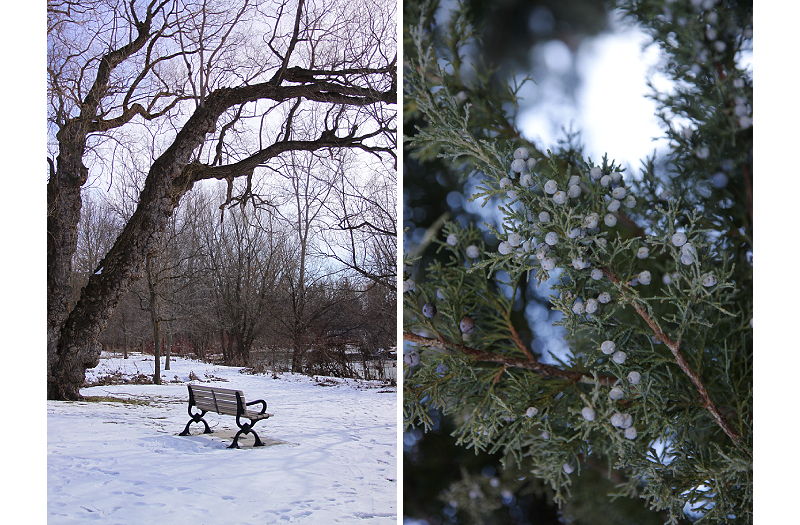 Old North is a tremendous neighbourhood. Its excellent location, the exquisite homes and quaint streets, the superb parks, and the amiable residents all come together to make it one of the top places to live and raise a family in London. For current homes for sale in Old North London, Ontario take a look at our Old North Home Searcher and contact one of our excellent agents today.