Wednesday, July 29, 2020 / by Team Glasser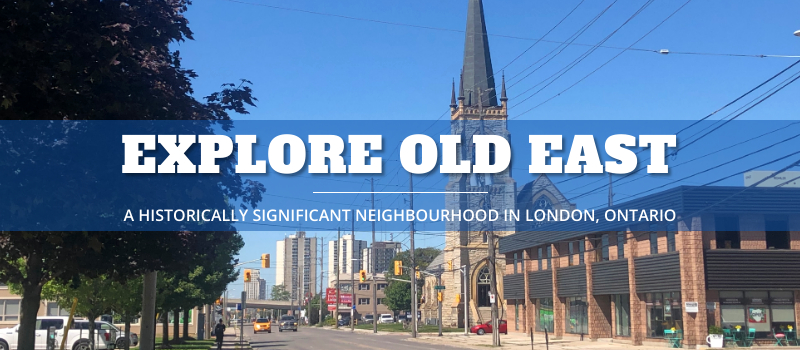 Old East is one of the oldest neighbourhoods in London, Ontario. This area is full of history and was designated an Ontario Heritage Conservation District in 2006 as a recognition of its important history. The has been a lot of work in the last few years to revitalize both the residential and commercial areas of the neighbourhood. Housing styles vary throughout Old East, with mainly late 19th and early 20th-century single-detached homes, as well as some newer apartment buildings. There is a lot of opportunity for recreation, as well as plenty of amenities. The proximity to Downtown London is a huge plus for many people who choose to live in Old East. This strong community has earned its cherished reputation with both locals and visitors, and it's definitely an area Londoners are very proud of.



As of 2016, the population of Old East in London, Ontario is 10,355 people, of which 65% is 2 person families. Single-detached homes make up 47% of all dwellings, and 49% of dwellings are owned. The average value of dwellings is $193,323. Below we've created an overview of the most relevant statistics. For a comprehensive census, you can visit The City of London's East London neighbourhood profile.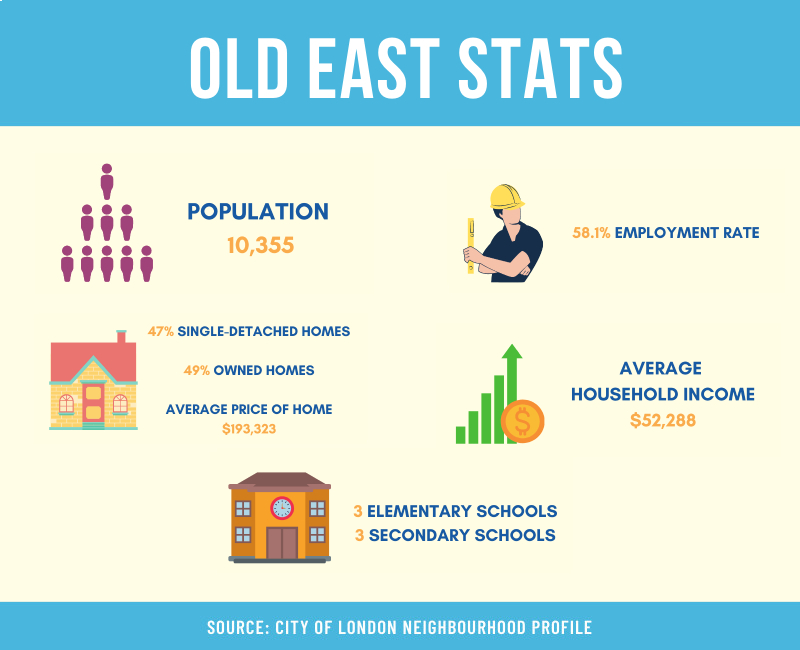 Old East is well-known within London to be one of the best neighbourhoods for food. Many of the restaurants are local and family-owned, offering unique menus using fresh ingredients sourced locally. These are great attraction points for many people who enjoy dining out and trying new restaurants. We narrowed down our two favourite eateries to The Root Cellar and Tony's Famous Italian.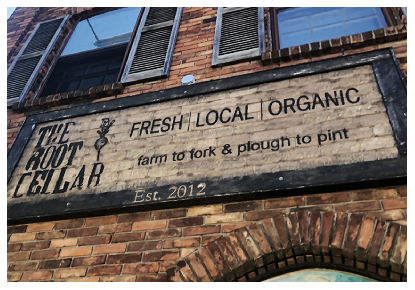 The Root Cellar has been a very big hit in London since its opening 2012. This "farm-to-fork" restaurant emphasizes the importance of working with local farmers to source their ingredients, and contributing back to the neighbourhood they are serving. It's a really refreshing feeling to dine in a restaurant that fully supports small-scale organic farmers and encourages their clientele to participate in the movement themselves at home. The atmosphere at The Root Cellar is very welcoming, with staff who are happy to explain menu items and make a recommendation. With an extensive menu that caters to all different dietary restrictions and preferences, it's no wonder that this little gem is so popular.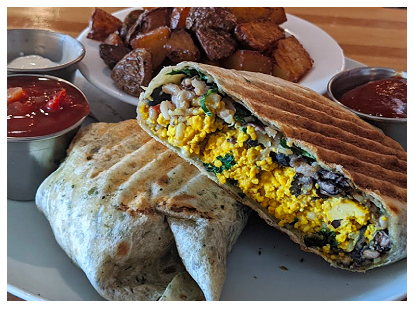 The Root Cellar offers daily breakfast, lunch, and dinner as well as brunch on Saturdays. They have a varied menu with sandwiches, salads, burgers, entrees, desserts, coffee, as well as in-house cold-pressed juices and locally brewed craft beer. The flavours are simple but delectable, and there are so many options for vegetarian and vegan eaters. This is a place where you can feel completely good about what you're eating, with no need to wonder whether there are any questionable ingredients. The transparency that the Root Cellar offers its customers goes a long way. We recommend giving their Tofu Lover Breakfast Burrito a try, it's hearty and full of flavour. Take a look at the menu for yourself.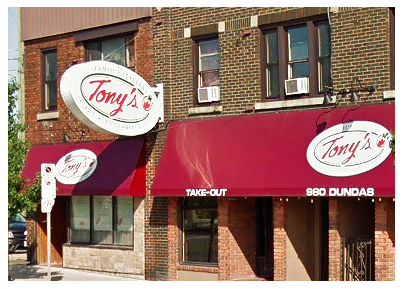 Tony's Famous Italian is an institution in London and has been around for over 50 years. The location in Old East is their full dining room, and they also have express and takeout locations throughout the city. This classic family restaurant is a favourite of locals for good reasons: the authentic Italian menu and the cozy feeling of the space despite its large size. The staff are known to be very generous and kind, and for many people, Tony's is a place of tradition and precious memories. Their reputation within the community and their dedication to excellent food and customer service are what keeps people, especially families, coming back consistently.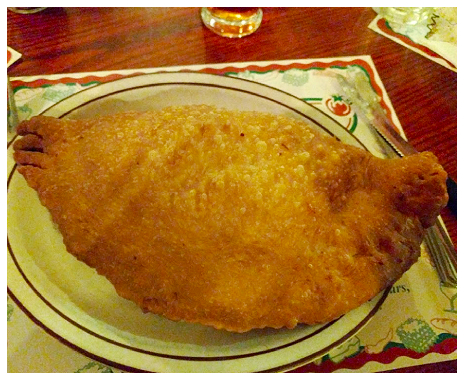 Although Tony's is mostly known for their incredible pizzas and perfect panzerotti, they offer a full menu of traditional Italian dishes including pasta, sandwiches and salads. You can also create your own pizza, pasta, and panzerotti to your liking. Italian food is certainly available far and wide in London, but at Tony's, it really feels like you are family and the food has been made especially with you in mind. The sense of being at home while enjoying an expertly cooked meal is something that can't be beat, and it's a reason why Tony's enjoys so many loyal and happy customers. We have to recommend that you try their famous panzerotti, deep-fried and filled with your choice of toppings, it's truly irresistible. Check out Tony's menu here.




Living in the Old East neighbourhood gives its residents access to one of the best and most popular spaces in London: The Western Fair District. This Agricultural Society and Event Centre is host to many events, businesses, and community organizations. Here, you can find the Gateway Casino, The Agriplex event space, The Sports Centre multi-use facility, The Raceway, Yuk Yuk's Comedy Club, and The Market with many local artisan shops and local produce vendors. Every year in September, The Western Fair comes to London to provide entertainment and fun to its residents. There are many vendors, food, and of course the main attraction: the rides! This is one of the biggest and most anticipated events in London, giving everyone a chance to celebrate the beginning of Fall and come together with other members of the community. The Western Fair District is an excellent example of a community-based organization, where local volunteers contribute their time and effort to creating a diverse space that welcomes everyone and attracts people from outside London as well.


The Factory is a unique indoor adventure park that has become a favourite activity for anyone of any age. They boast having the highest indoor rope course in North America,145-foot Ziplines, a 75-foot freefall, and over 20,000 square feet of trampoline park, making it one awesome place to have endless fun. This space offers people a great way to stay active, and enjoy time with friends and family while trying new things. The Factory is perfect for people of any skill-level, as there is no need for any previous experience to have a good time. In addition to the adventure park, you can play at the arcade, enjoy a virtual reality experience, or even try your luck in an escape room! The Factory offers a wide variety of food and drinks options including Shaw's ice cream, coffee & espresso beverages, burgers & fries, artisan sandwiches & salads, and thin-crust Italian-style pizzas. They also offer a fully-licensed bar for their adult clientele. Events such as birthday parties, corporate and team building events, and even family reunions can be hosted at this incredibly exciting space.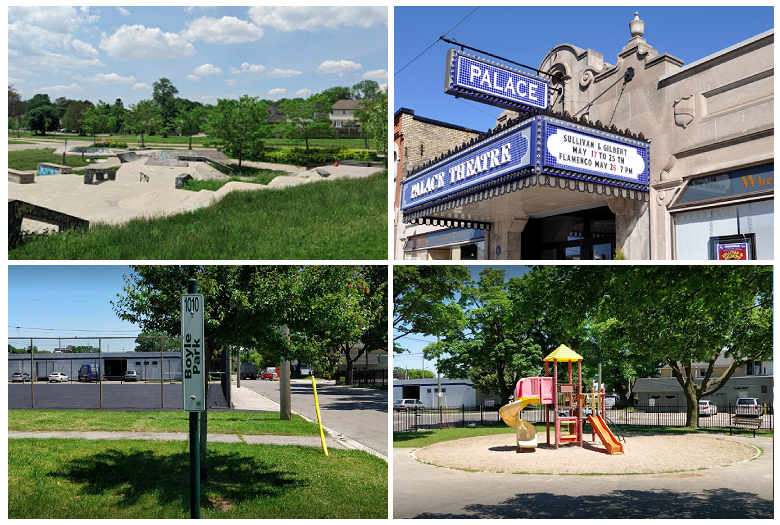 Old East has even more recreational opportunities for the community. For people looking to enjoy time outdoors, Boyle Park has a playground, basketball court, and tennis courts, as well as a Community Centre with meeting rooms, a gymnasium, and kitchen facilities. McMahen Park has a playground for older kids, a wading pool, as well as a nearby skatepark. The Carling Heights Community Centre has a playground and plenty of open green space. One of the best ways to engage with a community is through art, and Old East does not disappoint in that area either. There are many small galleries and shops offering the work of local artists, as well as The Palace Theatre and The Aeolian Hall. The Palace Theatre is situated in a historical building where incredible plays have unfolded on its main stage. The Aeolian Hall is one of the highest-rated music venues in Canada. In recent years, the launch of the El Sistema Aeolian program has truly highlighted what dedication to community looks like. The program is designed to offer free music training for youth with a focus on classical orchestral music. These are just some of the main places to explore in London's Old East neighbourhood. With so much to do, you can really never get bored and you never know what you can discover!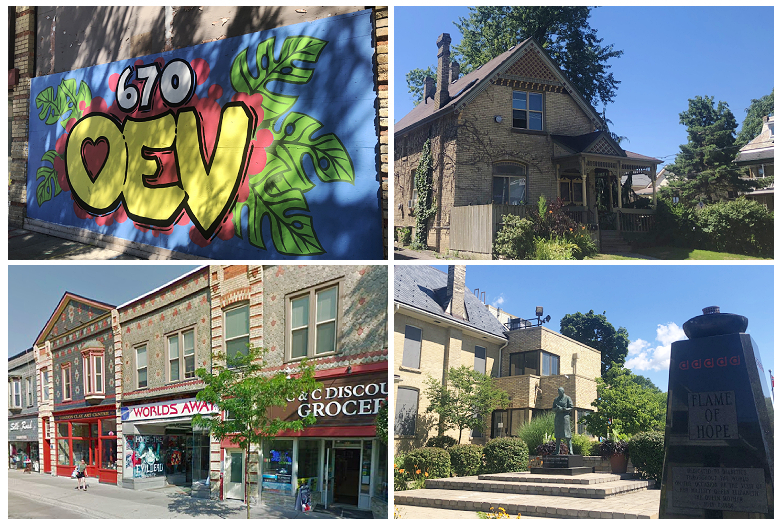 The strength of the Old East community is very apparent in every aspect of the neighbourhood. Walking down the streets, you will likely be greeted with a smile and see many residents sitting on their porches, talking to each other, and enjoying the day. Old East is home to diverse groups of people and who put significant emphasis on being a welcoming place for anyone living there. The dedication to supporting local businesses and artists is what keeps this community thriving, and its unique offerings are part of the reason why so many people enjoy visiting this part of the city to eat, shop, or just take in the sights. In recent years, there has been a lot of effort to restore both commercial and residential parts of the neighbourhood. There is a lot of pride here, and it's easy to see why. Being the home of Sir Fredrick Banting's medical practice, the building on Adelaide street is now maintained as a museum to educate people about the incredible breakthrough when the idea for insulin was conceived right there. There are many murals of art displaying the locals' love for Old East Village, their bright colours complementing the unique facades of the surrounding buildings. To live or even just visit a place that has so much history and so many stories written into its old streets and buildings is an enriching experience everyone should have. Old East has contributed to making London the city that it is today. To learn more about the fascinating history of this place, check out the Old East Village website.

The history, diversity, and cultural significance of Old East puts it at the top of the list for great places to live in London. In this old neighbourhood, the architecture of homes really stands out and gives a great opportunity for people to buy an affordable home and renovate it into something extraordinary. This great community with their easygoing attitude and care for the neighbourhood would make an excellent home for anyone looking to have a unique experience while living in London. For current listings in the Old East neighbourhood of London, Ontario take a look at our Old East Home Searcher and contact one of our excellent agents today.