Friday, August 14, 2020 / by Team Glasser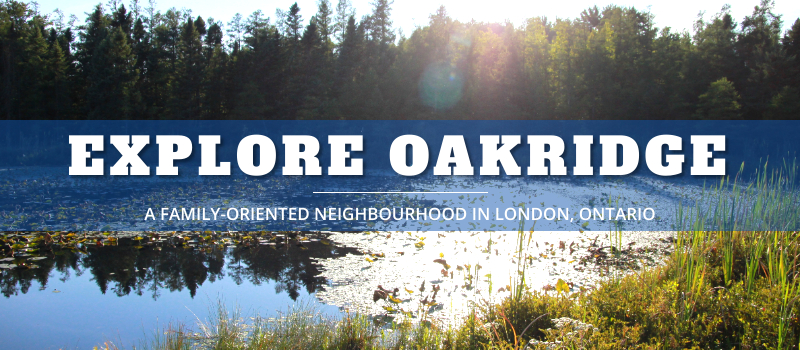 Oakridge is one of the largest and oldest neighbourhoods in London, Ontario mostly occupied by families and people who have been settled there for a long time. Without a doubt, Oakridge is one of the most beautiful areas in the city and an excellent choice for people looking to start a family as the school options are many and varied. There are plenty of amenities, and lots of opportunities for shopping and entertainment, as well as dining and outdoor activities. If you're looking for a place that has it all and more, Oakridge is the place for you!



As of 2016, the population of Oakridge in London, Ontario is 16,670 people, of which 47% is 2 person families. Single-detached homes make up 75% of all dwellings, and 87% of dwellings are owned. The average value of dwellings is $375,875. Below we've created an overview of the most relevant statistics. For a comprehensive census, you can visit The City of London's Oakridge neighbourhood profile.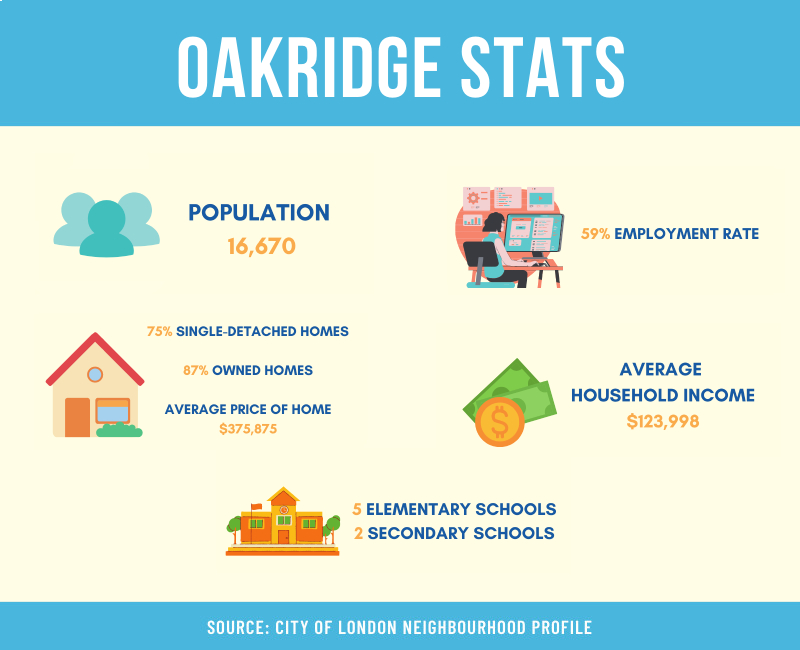 When it comes to dining options, you will find a lot of variety in the Oakridge neighbourhood. Whether it's small family-owned or a bit more on the fine-dining side of the spectrum. For our personal favourites, we decided to choose two incredible restaurants that really shine: Paloma's Grill - Mexican Taqueria and Taverna 13thirtyone.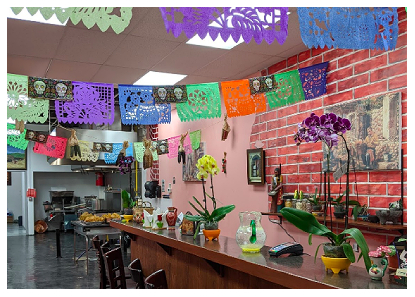 Paloma's Grill offers authentic home-cooked Mexican cuisine. The owner of this little place believes in using only fresh non-GMO ingredients, and working with local farmers in order to create the most delectable and healthy meals. What really makes Paloma's Grill such a wonderful place is the evident passion and care the owner has put into everything from the look of the restaurant down to the dishes the food is served in. Eating here really feels as if you are sitting down in someone's home, the atmosphere is so welcoming and relaxing, it just makes the food even more enjoyable.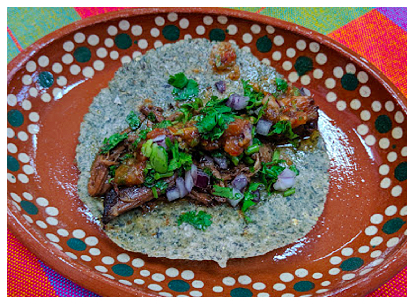 Although they have a small menu, this restaurant delivers on flavour and authenticity. The hand-pressed corn tortillas are the star of the show. They do have some vegetarian options as well like the Tostada and the Vegetarian Gringa. The focus on a smaller menu allows for that real homemade quality to come through with anything that you order, as it really feels like a speciality the restaurant has perfected. Whatever you decide to try at Paloma Grill is guaranteed to excite your tastebuds and keep you coming back for more. For all their offerings, take a look at the menu.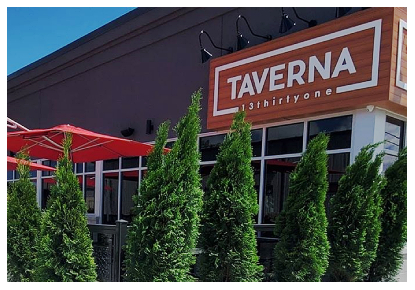 Taverna 13thiryone is a newer restaurant that only opened in March of 2020. Despite this, however, this fine-dining establishment has gained popularity fast among London residents. From the gorgeous interior and patio, the attentive service, and the care taken in every detail, it's not difficult to see why Taverna 13thiryone has become a top choice for anyone looking to experience truly exquisite food. On the menu, you will find a wide variety of soups and salads to steak, pasta, sandwiches and so much more. They have a very large wine list, as well as speciality cocktails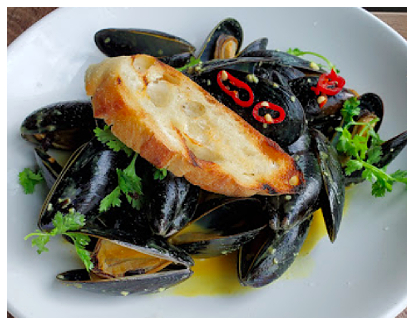 What Taverna 13thiryone does so well is deliver on that experience of fine-dining without the pretence. The food is all mostly familiar, but with a unique flavour and sometimes a special little twist. But you're not paying outrageous amounts to then find a small overly made-up dish in front of you that lacks substance. There is nothing better than a meal perfectly meeting your expectations, and these dishes do not disappoint in that regard! We recommend trying the Steamed Mussels in a Thai coconut curry sauce. If you're feeling extra fancy, why not try one of their many many available wines. Check out their amazing menus here.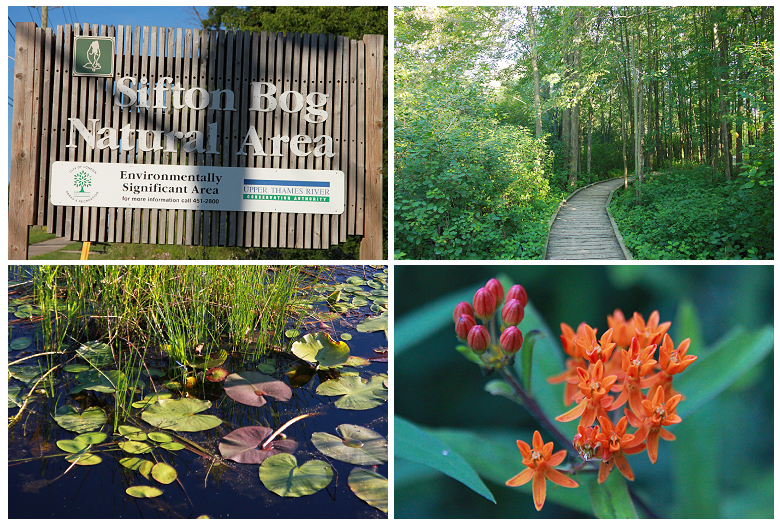 One of the most beautiful natural places in London in the Sifton Bog Environmentally Significant Area. This floating acid peat bog is an incredible part of the London landscape. With beautiful boreal forest and rare species of wildlife and plants (including some carnivorous plants!), Sifton Bog feels like a place remote and far away, not just tucked in a corner of the city. The walkway leads to the breathtaking Redmond's pond, where sometimes you can spot turtles among the floating lilypads. This is a great spot to get away for a little bit, to get some fresh air and see sights that you would not experience anywhere else in the city. It's a perfect location to bring kids, as it caters to their natural curiosity and they can learn a lot about the important plants and animals occupying the bog, as well as its significance and what it means to preserve this wetland. Having such a magnificent slice of nature so close by can be a major plus for people who choose to move to Oakridge, as it provides a unique place to not only enjoy and feel the serenity of nature but to also learn about this fascinating environment and its many incredible properties.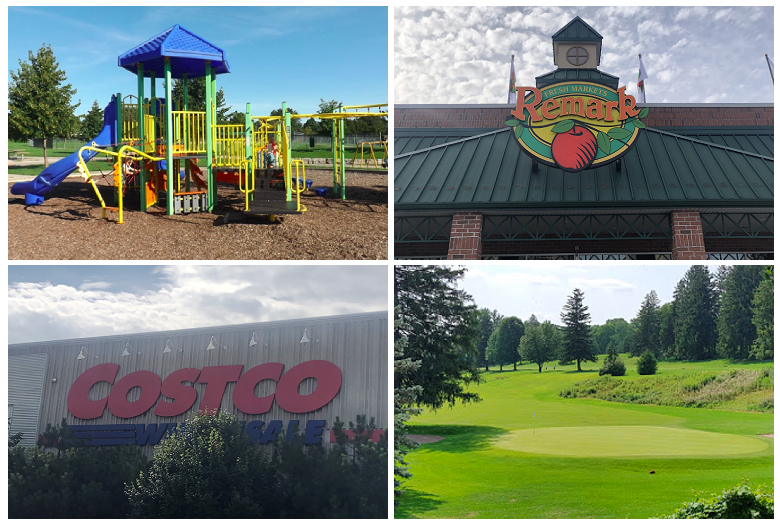 When it comes to amenities, the main commercial area in the Oakridge neighbourhood is the Hyde Park Plaza. You can find banking, gas, drugstore, coffee and groceries all in one convenient place. The Remark Fresh Markets is a great place for groceries, allowing people to shop more locally instead of at the bigger chain stores. In addition to fresh produce, Remark also carries many local companies' products such as teas, specialty foods, baked goods, and much more. It is a large store, yet still somehow manages to feel cozy, making the shopping experience much more pleasant. Plus, with the complimentary coffee and tea generously available for customers, you might end up spending a little longer there than necessary! Conveniently, there is also a Costco in the Oakridge area which is great as many families rely on Costco's bulk quantity products because it's easy and quick rather than making multiple trips to the store. For activities, there are plenty of small parks throughout the neighborhood, the largest of these being the Oakridge Optimist Park. There are play structures for both older kids and toddlers, swings, and a splash pad. There are also some walking trails, tennis courts, and plenty of open space, and if you're interested in even more recreation the Oakridge outdoor pool and Oakridge Arena are both located here. The Thames Valley Golf Course is a favourite of both neighbourhood locals and Londoners alike. This public golf course is well-maintained, and as it is situated along the Thames River it offers some really lovely views especially at sunset. In addition to the main course, there is also a smaller and easier course for beginners and children, or anyone just looking to have some fun. There is a restaurant on-site, and in the winter it is a perfect place for tobogganing. This is a nice place to spend family time during any season without the need to go too far from the neighbourhood!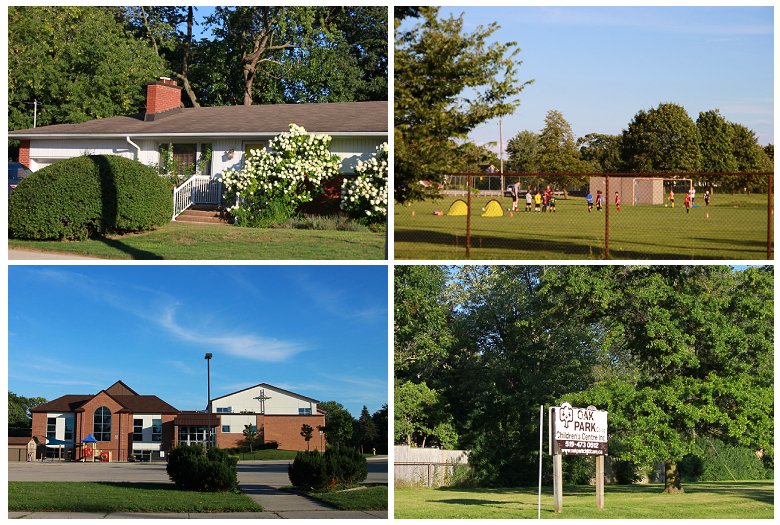 Oakridge is the kind of neighbourhood where people truly settle down, and so many of the homes are occupied by families that have been there for generations. The strength of this community lies in these longtime roots to a place that has become known for not only being externally attractive but a comfortable and safe part of the city. Although the neighbourhood is mostly occupied by single-family homes or some larger properties, there are also apartment and condo buildings. Living in a place where you see familiar faces and feel a connection to your neighbours can really provide a lot of confidence in your choice to settle there. Oakridge has also become synonymous with being the most family-oriented neighbourhood in London. The many excellent school options is a major attraction point for parents invested in their children's education. Having access to a number of public, Catholic, private, and even French immersion schools, some of which are top-rated schools in London, means more possibilities to choose from different institutions based on your standards, values, and children's needs. Oakridge provides a perfect link between living in a neighbourhood that is quietly tucked away from the rest of the city and easy access to everything from amenities to dining to recreation. Anyone looking to find a place that feels like home right away will find that Oakridge provides exactly that.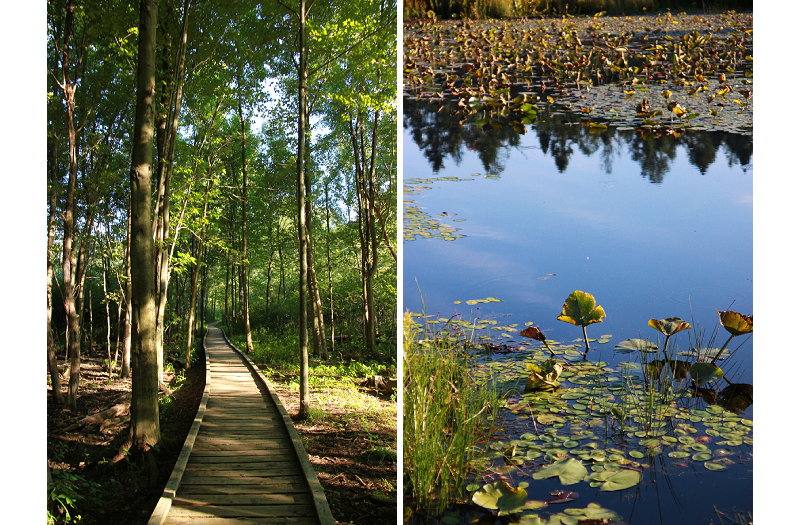 Irresistible charm, history, location, and convenience are just a few of the best things about living in Oakridge. While it is largely occupied by families, this neighbourhood is an ideal place for anyone of any age and circumstance who is looking to find a place to truly call home. For current listings in the Oakridge neighbourhood of London, Ontario take a look at our Oakridge Homesearcher and contact one of our excellent agents today.