Friday, June 12, 2020 / by Team Glasser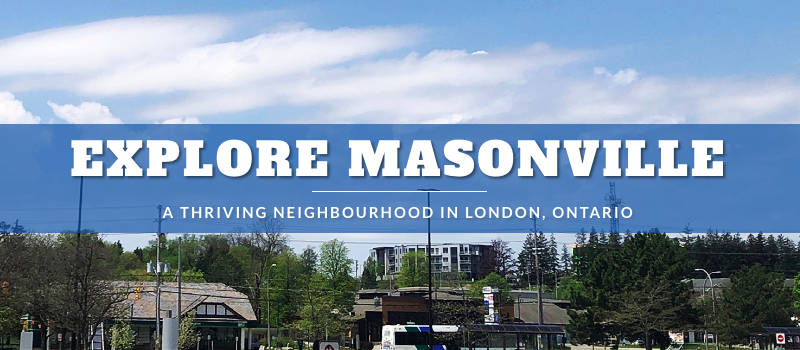 Masonville is on the of the busiest and most central neighbourhoods in London, Ontario. This shopping and entertainment hub boasts convenience, beauty, and one of the best locations to live for anyone: families, professionals, and even students. The diversity of shopping, dining, and housing makes Masonville one of the most ideal neighbourhoods. Closely situated to the Downtown core, as well as The University of Western Ontario, there is so much to love and much more to see than initially meets the eye in this fantastic neighbourhood!



As of 2016, the population of Masonville in London, Ontario is 9,625 people, of which 49% is 2 person families. Single-detached homes make up 61% of all dwellings, and 73% of dwellings are owned. The average value of dwellings is $483,816. Below we've created an overview of the most relevant statistics. For a comprehensive census, you can visit The City of London's Masonville neighbourhood profile.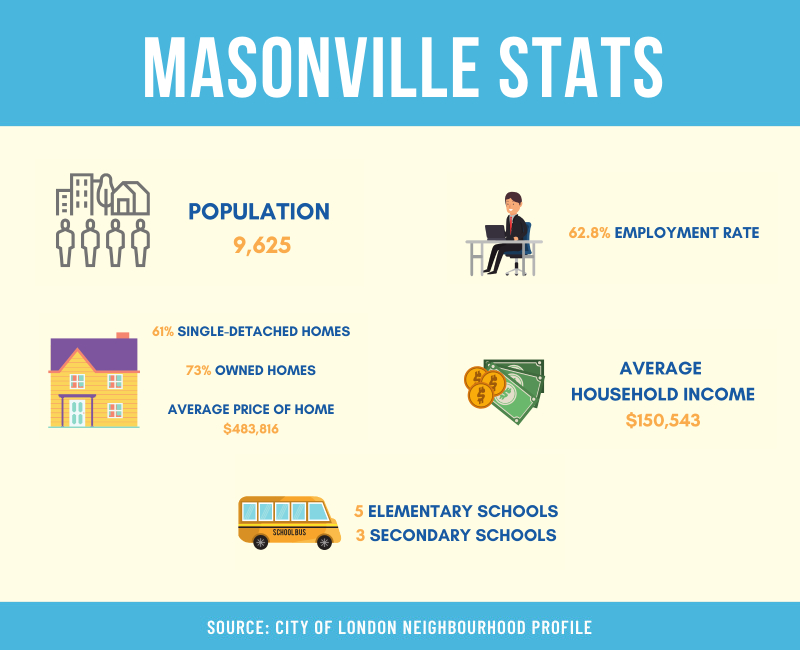 There is no shortage of dining options in the Masonville area. The neighbourhood is known for having a wide variety of restaurants from quick eats to five-star dining, as well as encompassing different types of flavours and cuisines to suit every unique preference. Our two standout favourites have to be The Keg Steakhouse and Bar and Yasmine's Authentic Lebanese Cuisine.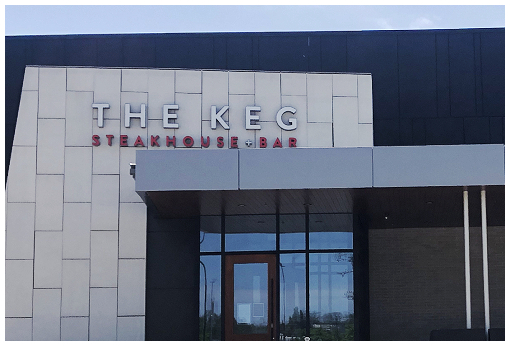 The Keg Steakhouse and Bar has enjoyed great popularity for years, and for very good reasons. In addition to their succulent and perfectly grilled steaks, The Keg offers an extensive menu of appetizers, seafood, decadent desserts, as well as vegetarian and gluten-free options. Plus, they have a very tempting wine list! The atmosphere of The Keg invites guests to enjoy an array of different occasions from special celebrations to a casual family dinner. The staff is exceptionally friendly and knowledgable, going the extra mile to make your experiences comfortable and enjoyable.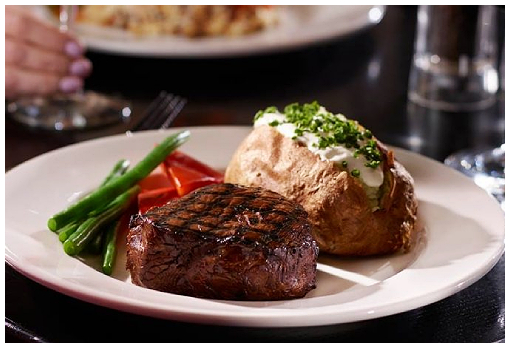 At The Keg, you'll have the option to dine on the lovely outside patio, or at their up-scale bar section if you're just looking to have drinks and a small bite. We can't talk about The Keg without recommending their signature Prime Rib, slow-roasted and seasoned to perfection, it's what The Keg is best-known for. But if you're looking for something a little different, why not venture to try their Crispy Lobster Tacos? And don't forget to peruse the dessert section. We think sharing a Billy Miner Pie would be the best finish to any meal! Take a look at their irresistible menu here.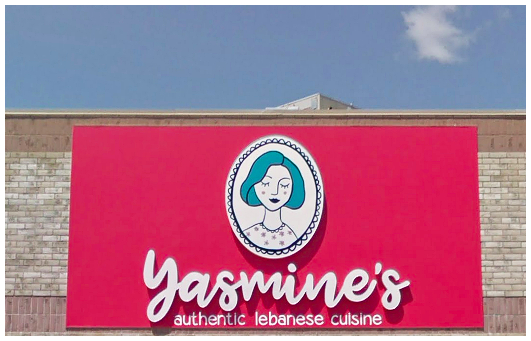 Yasmine's Authentic Lebanese Cuisine is a recently-opened and family-owned restaurant but is quickly becoming one of the most popular Middle Eastern dining options in London. From the beautiful and bright interior, genial staff, and delectable menu, Yasmine's has managed to win the hearts of food lovers with ease. The menu combines both modern and traditional Lebanese dishes, creating many outstanding and exquisite flavours not found anywhere else. Their menu also includes both cold and hot appetizers, soups, salad, sandwiches, platters, desserts and drinks.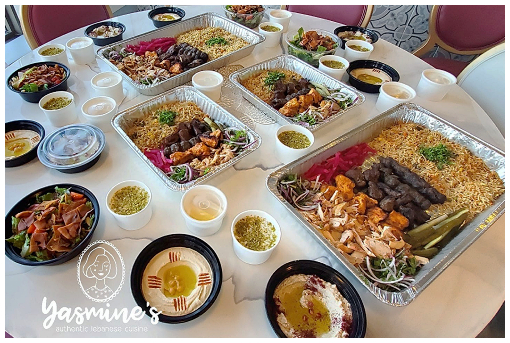 On Yasmine's menu, you will find traditional items such as shish tawook and falafel, but they also have some rarely offered homemade specialities such as Makdous, a popular Levantine dish of eggplants stuffed with walnuts, red pepper and garlic, cured in olive oil. Offering guests first-class service in combination with such remarkable and authentic dishes, Yasmine's popularity is well-earned. We recommend trying some of the appetizers like the Garlic Labneh and Beirut Kibbeh, and definitely don't skip out on dessert! Treat yourself to the Lebanese Ashta ice cream, you will not regret it. You can check out Yasmine's menu here.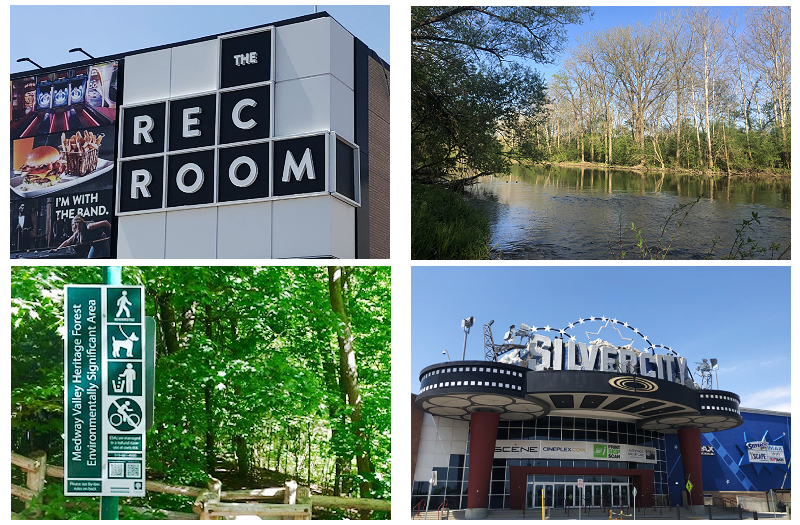 Masonville is one of the most abundant neighbourhoods in London, Ontario. There is easy access to everything from entertainment, shopping, and dining as well as outdoor spaces. Masonville Mall offers two stories of various brand-name retailers in addition to different dining options ranging from fast food to fine dining at Milestone restaurant and The Keg Steakhouse & Bar. Masonville Mall is also host to two of the most popular entertainment complexes in the city: Cineplex Silvercity Cinemas and The Rec Room Eats & Entertainment. Cineplex Silvercity plays major Hollywood releases as well as independent movies. The theatres were recently renovated to include more comfortable seating and in addition to their 12 screens, they have 1 IMAX screen, 2 DBOX screens, 1 UltraAVX screen, and 6 3D screens. Plus, they have 2 party rooms available for booking private events. The Rec Room is an entertainment and event space, as well as a restaurant, offering a full menu, generous private spaces, as well as an arcade section with games and pool tables. This recently opened entertainment venue has quickly become one of the most popular spots in London as it has so much to offer for everyone, young and old! If you are looking to live in a neighbourhood close enough to the beautiful outdoors, Masonville will not disappoint in this regard! Medway Valley Heritage Forest is an Environmentally Significant Area located near Masonville and offers a perfect escape into serene and beautiful nature with hiking trails along the Thames river, and rustic walkways. There is a lot of rare wildlife to see in this lush forest, and it's a perfect place to go for a casual stroll or hike through the entire length of it. The central location, as well as the variety of and accessibility to shopping, dining, hiking, and more, is really what makes Masonville an excellent location for any potential homeowner.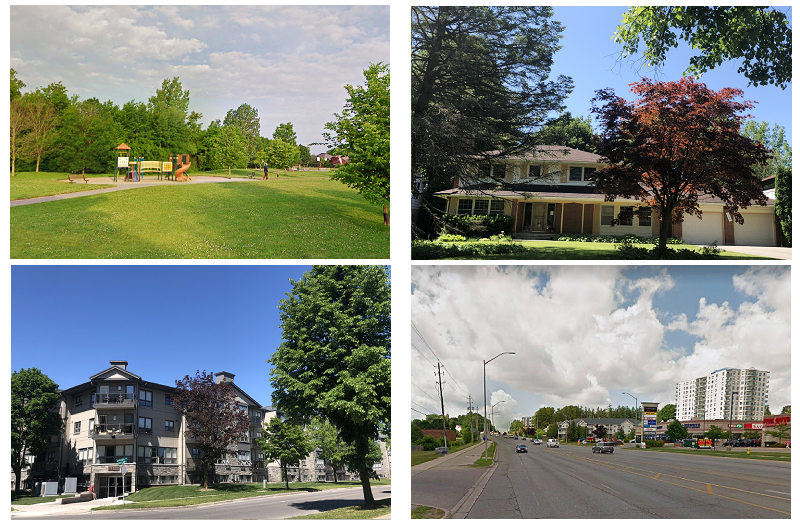 Living in Masonville means being in a convenient location as well as having the option of beautiful homes on quiet and well-maintained streets. The Masonville Public Library is just across the street from Masonville Mall. There are three main parks in the neighbourhood as well: Carriage Hill Park which has a play structure as well as walking paths and Ambleside Park which has a play structure, 2 tennis courts, a basketball court, as well as nets for playing soccer or field hockey. Plus, there are small trails to explore leading from the park and enough open space to lounge, have a picnic, or enjoy playing with the dog! A hidden gem among the Masonville locals is the Helen Mott Shaw Park, and while it is a smaller park, it does have some running and walking trails through a lovely forest. Having these community spaces within the neighbourhood is very important as it makes living there feel like home, rather than living in an entertainment/shopping district. In addition to Masonville Mall, there are also 2 shopping plazas alongside Fanshawe Park road that include many retailers, local family-owned restaurants, and various grocery options. It's plain to see why this community is a stellar choice for anyone looking to settle in London.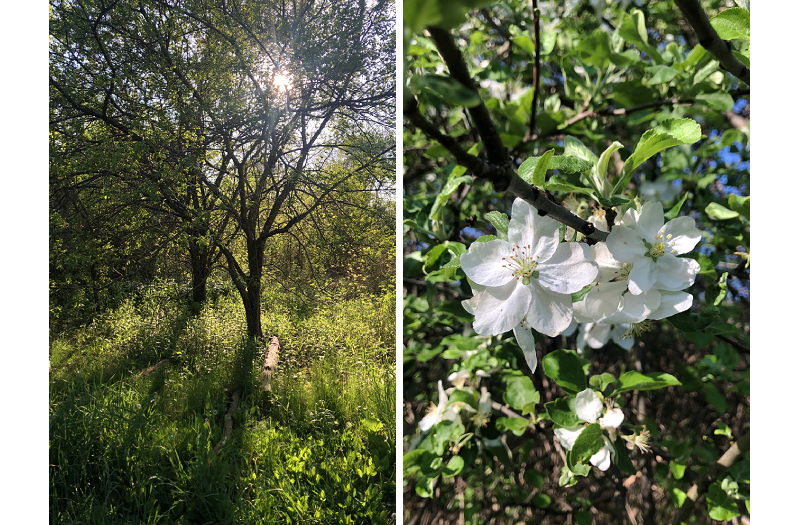 Masonville is a first-rate neighbourhood in London whether you are looking to raise a family or simply prefer to be close to all amenities. The mix of old and newly built homes, condos, and apartment complexes also makes it a terrific option for people with different needs and budgets. For current homes for sale in Masonville London, Ontario take a look at our Masonville Home Searcher and contact one of our excellent agents today.