Thursday, January 16, 2020 / by Team Glasser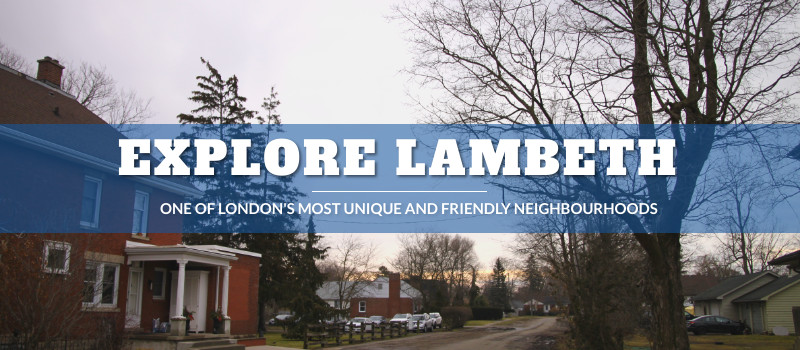 Lambeth in London, Ontario was an independent village in the Westminster Township until it was annexed by the city of London in 1993. This small community has a big heart that makes it one of the warmest and friendliest places to live and visit in London. Many businesses are locally owned and have been around for a long time serving the residents and upholding those wonderful small-community values. Whether you're thinking of finding a home in Lambeth or just want to visit this genial neighbourhood, our article will take you through everything there is to know!

As soon as you enter the neighbourhood of Lambeth, it seems like you are in a completely different place from the rest of London. From the many locally owned and operated businesses to a beautiful range of homes and community gathering spaces, Lambeth is a very charming place, sure to win you over. Anyone looking to enjoy the benefits of small-town living should consider Lambeth, as it is situated close to all the big-city amenities, but retains its close-knit village feel.


As of 2016, the population of Lambeth is 4,170 people, of which 48% is 2 person families. Single-detached homes make up 95% of dwellings, and 93% of homes are owned. The average value of dwellings is $398,082. Below we've created an overview of the most relevant statistics. For a comprehensive census, you can visit The City of London's Lambeth Neighbourhood profile.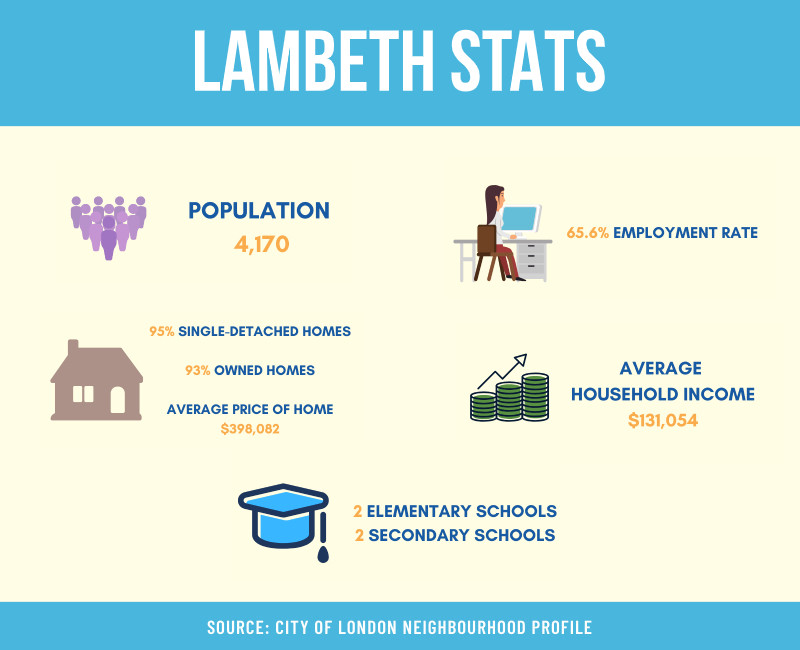 There are many superb dining options in Lambeth. Whether you're looking for something quick and casual, or a special treat, you will definitely find something to suit your tastes. We chose The Village Pantry Restaurant and Dishington's Tea Room.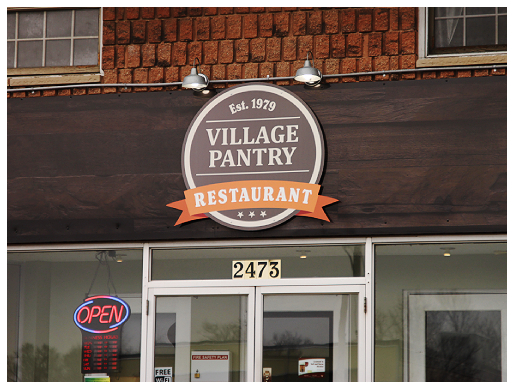 The Village pantry is a beloved spot in Lambeth, right on Main Street. This popular eatery offers a fantastic menu, but more than that what really stands out is their warm and friendly atmosphere. The service is excellent, you can feel the care taken in every step from when you walk in the door until you say goodbye. The space is large, which is a plus for a place that can get quite busy for dinner and on weekends, yet still manages to feel cozy. There is a stream of regular customers coming in and exchanging greetings and news. Even on a grey day, the Village Pantry is guaranteed to lift your spirits.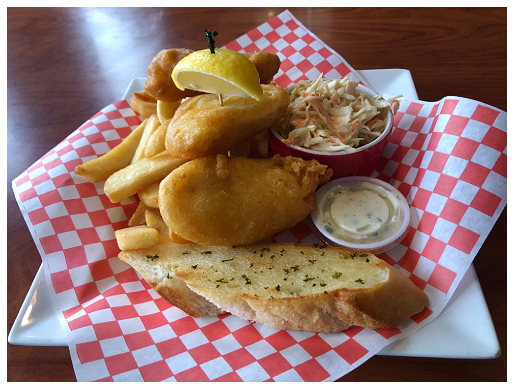 The Village Pantry is best known for their incredible burgers and club sandwiches, as well as their breakfast menu. If you want to try something different, we can definitely recommend the halibut fish and chips, which makes a for great lunch choice. The fish is fresh and delicious, and the coleslaw included adds a refreshing crunch. The hospitality and warmth radiating throughout the restaurant make The Village Pantry a must-try for anyone visiting Lambeth. Take a look at their menu here.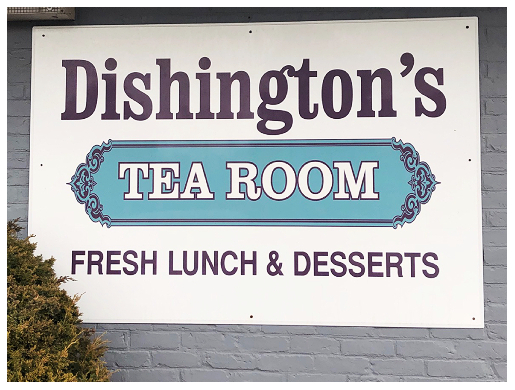 Dishington's in Lambeth is an absolute jewel. From their elegant space to the attentive service, Dishington's is a pleasure to visit. This locally-owned and popular tearoom has been around since 1981 and is an ideal place for any kind of gathering, whether you're looking to have a simple lunch or want to enjoy something a little more special. There is so much to be said for the kind and lovely service given at Dishington's, with staff taking the time to answer any questions, make an honest and detailed recommendation, or just have a small chat.



They offer some light lunch options, such as soups, salads, and sandwiches and often have a daily special. They also have their fresh in-house made signature desserts: rhubarb pie, carrot cake, scones, and a daily special as well. They carry speciality teas and offer High Tea service for special holidays such as Christmas and Valentine's day. They are also available to book for private parties and events. You can take a look at Dishington's menu here. We highly recommend their unbelievably scrumptious rhubarb custard pie, topped with decadent Devonshire cream, this is a perfect and satisfying dessert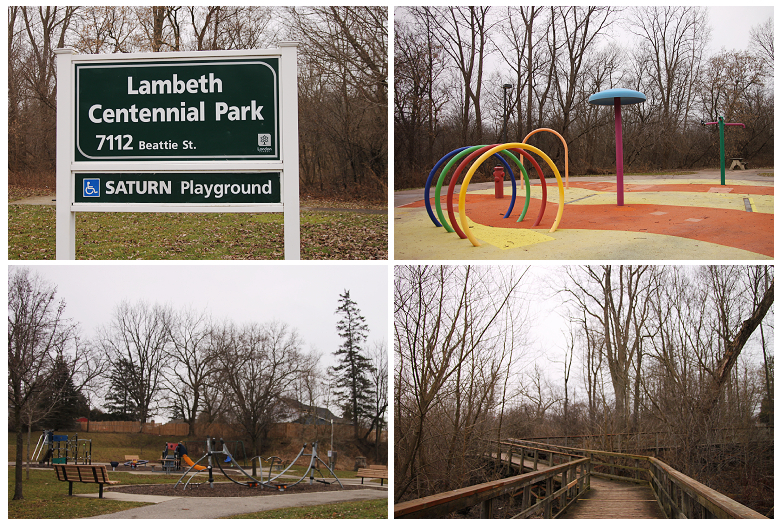 Despite its relatively small size, the Lambeth neighbourhood does offer some options for recreation. Lambeth Centennial park is a major centre of activity, it has a great full-size soccer field, a playground with some unique play structures, spray pad, as well as both the Lambeth Community Centre and Lambeth Public Library. There is a simple trail through the soccer field that leads to a picturesque bridge over a small ravine, surrounded by many tall trees. The beauty of this park shines, even through a grey winter day. The trail opens up and offers a decent course for some running or hiking. There are also a few picnic tables all around the park, making it a great place with something for everyone to enjoy solo or with friends and family.

The Lambeth Optimist Park offers a soccer field, baseball diamonds, and a good-sized playground. This is a popular gathering place with people coming in from all around the city to watch baseball games, meet, and have fun. The park is surrounded by homes and is an all-around excellent place for family outings. There is a lot to love about this open and welcoming space, especially in the spring and summer months when it is a busy hub for families and kids. Lambeth is known for its great and connected community, and the parks are an essential part of that connection. Having these spaces to meet and interact with the people of the neighbourhood keeps the community together in doing activities and enjoying the beautiful nature and wildlife surrounding them.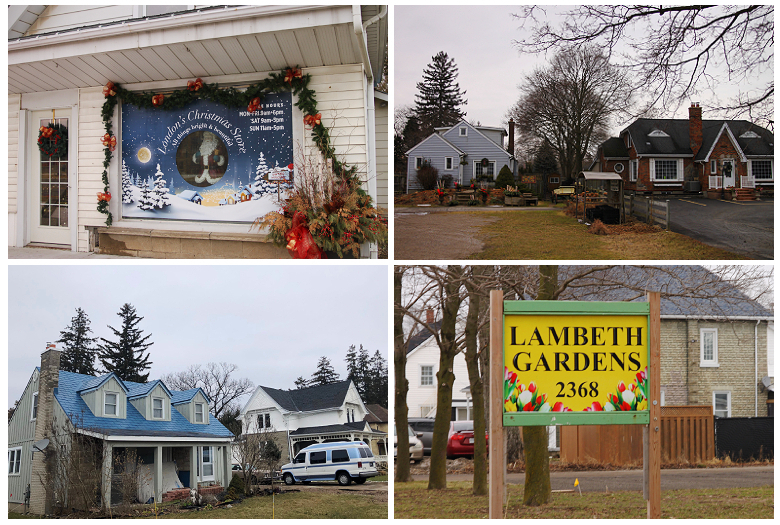 The small community of Lambeth is committed to the values and heritage of their village origins. With so many options for local shopping instead of the bigger supermarkets and stores, the residents support and uphold their fellow Lambeth residents. Harvestfest is a wonderful tradition that has been running for 40 years. Harvestfest is a community festival celebrating Lambeth, it includes many events such as softball and golf tournaments, pancake breakfast, artisans market, movie nights, and even some workshops curated by The Art Gallery of Lambeth. The Lambeth Community Association is dedicated to preserving and enhancing the experience of living in Lambeth, as well as supporting local businesses and events. There are so many interesting and unique spots tucked away all around this neighbourhood, such as McLennan Flowers and Gifts, a family-owned full-service flower boutique which also happens to be host to a beautiful year-round Christmas store offering ornaments, collectibles, and all kinds of Christmas décor.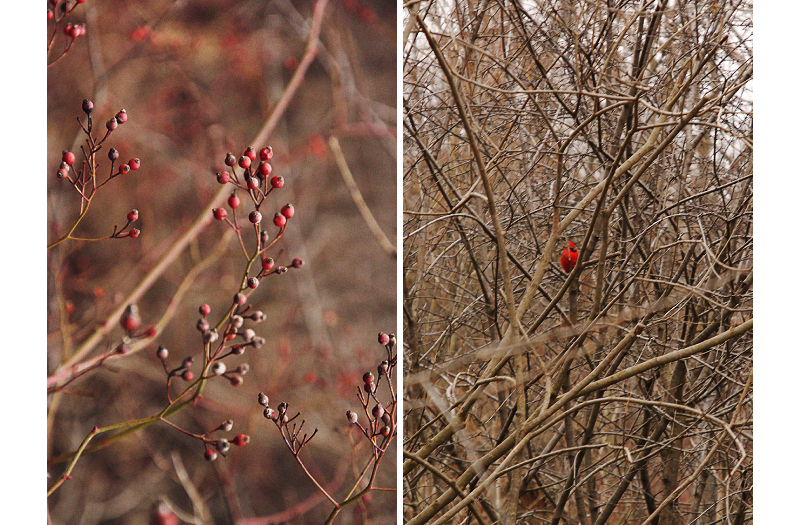 There are so many wonderful things about Lambeth in London, Ontario. It's an ideal place for families, or anyone looking to live in a neighbourhood with a very strong and dedicated sense of community. There are many options for activities, shopping, and dining throughout Lambeth, and also access to all the big-city advantages in the rest of London. Lambeth stands out as a friendly and welcoming place to anyone passing through, and you will not regret any time spent exploring this fantastic and unique community.
For current homes for sale in Lambeth in London, Ontario take a look at our Lambeth Home Searcher and contact one of our excellent agents today.