Saturday, April 17, 2021 / by Team Glasser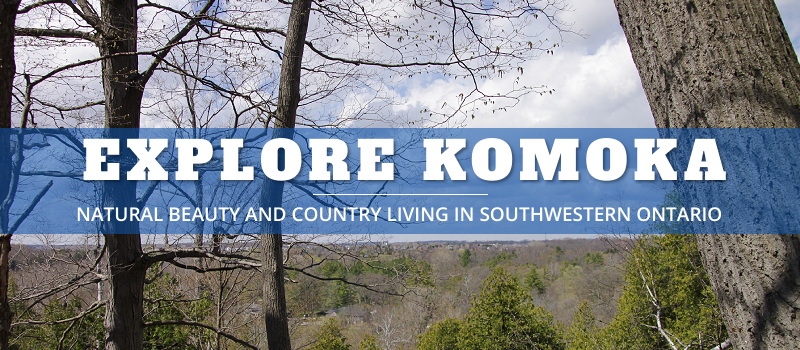 Komoka is a small village located about 18 km away from London. This small community has its origins as a railroad town, and today it has begun to grow with new developments being built over the last few years. Komoka is a dream for anyone looking to live the country life amid exquisite natural beauty while still having very convenient access to bigger and busier cities like London and St. Thomas. Komoka is a great place to settle down, especially for retirees or families looking to raise their children somewhere quiet. Proximity to London means you can easily commute for work without sacrificing your country lifestyle, and as Komoka itself expands with new buildings and developments, the village itself will have access to better services. If beauty and tranquility are something you're looking for, then Komoka might just be the place for you.



Komoka is situated within Middlesex Centre, and the statistics provided reflect that information. As of 2016, the population of Middlesex Centre, Ontario is 17,262 people of which 45% is 2 person families. Single-detached homes make up 94% of all dwellings, and 83.6% of dwellings are owned. The average value of dwellings is $480,801. Below we've created an overview of the most relevant statistics. For a comprehensive census, you can visit the Statistics Canada Census Profile.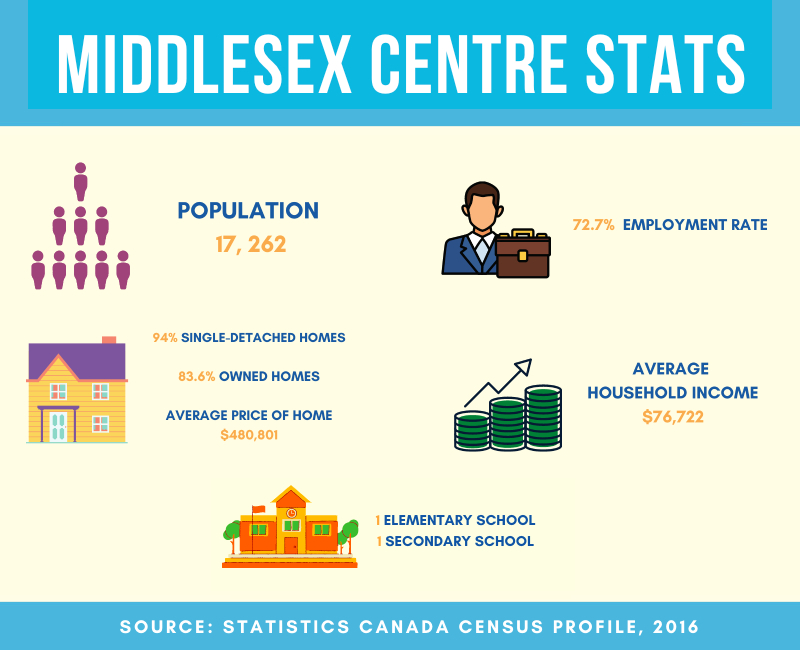 There is 1 elementary school and 1 private secondary school in Komoka, however, proximity to London and other smaller towns means there are many options for other elementary, secondary, and post-secondary education. You can check out the schools for more information here:
Parkview Public School
Providence Reformed Collegiate





Despite its small size, Komoka still provides many options when it comes to restaurants. There are a few well-known and frequented spots that are loved by locals and visitors alike, as well as the convenient fast-food chains. We've chosen two of our favourite restaurants: Hillside Restaurant and Pizza and Little Beaver Restaurant.


Hillside Restaurant and Pizza is a family eatery that has remained one of the most popular places for a genuine home-cooked meal in Komoka. With their extensive menu and a variety of flavours, they have gained a very solid place in the village as a must-try restaurant. It's a great place to get together for a family meal, or even grab a quick lunch if you're on the go. The portions are generous and their competitive prices are just one of the things that make them stand out. You will be greeted by friendly and attentive staff and treated like family while enjoying your meal in this relaxed and cozy spot.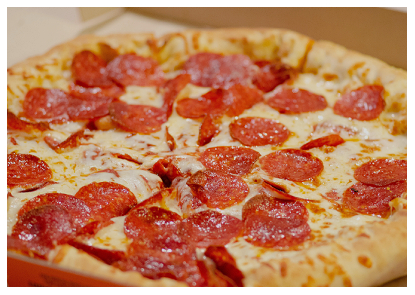 They offer plenty on their menu for any kind of eater including Italian dishes, seafood, steak, and homestyle pizza. The food is super fresh and tasty, there is no doubt about the quality of ingredients used at Hillside. This restaurant is definitely worth a visit even if you live outside of Komoka. We recommend giving their pizza a try, it's simply made and hits the spot! You can also customize the toppings to your liking. Their Boneless Wings is also another fantastic menu item. Don't skip dessert! They have plenty of options, and their Lemon Meringue is the perfect way to end your meal. You can take a look at Hillside Restaurant and Pizza's menu here.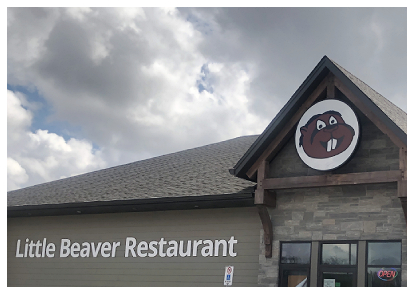 Little Beaver Restaurant is a local gem offering diner-style breakfast, lunch, and dinner. This restaurant is always in the top recommendations for the best places to eat in Komoka for a good reason! They have been serving up delicious and simple meals for over 20 years, and recently moved to a newer and larger location. Their casual atmosphere is very inviting, and you will enjoy the warmth of not just the staff and management but also your fellow diners. This is the kind of place where regulars from the community love to chat together and catch up.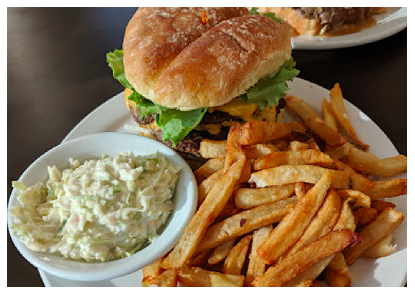 Little Beaver's menu is straightforward with a focus on flavours and quality. They offer everything such as breakfast favourites, sandwiches, pasta, burgers, fresh-caught fish, desserts, and more. Their fresh baked goods are one of the many things that have drawn people and made Little Beaver Restaurant a staple in Komoka. They also offer a great Sunday breakfast buffet. Everything you will get here is a great choice, but we have to recommend the standard hamburger because it is one of their best items and will definitely not disappoint. You must give their desserts a try as well, especially the Butter Tarts or any of their homemade pies. Check out their menu here.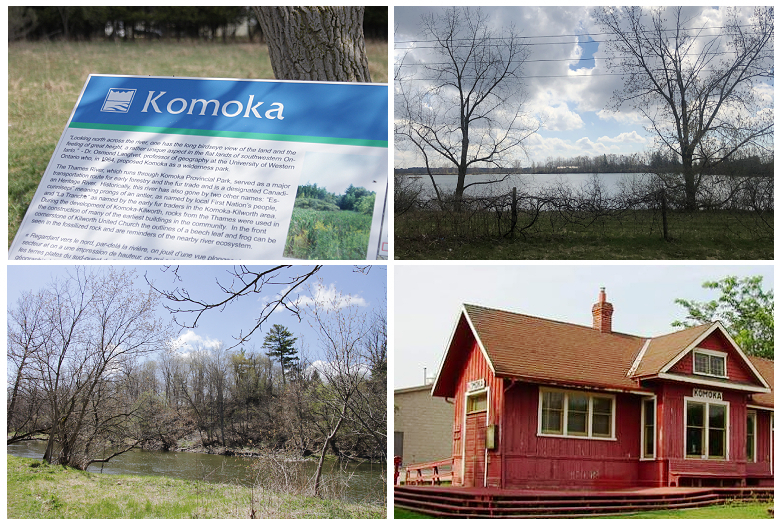 For locals, Komoka offers plenty in terms of activities. The recently completed Komoka Wellness Centre is a fantastic facility with two NHL-sized arenas, a double gym, a community club space, as well as a new branch of the Middlesex County Library. The Komoka Community Centre has been around for a long time and has mostly been used as an event space, there is a full kitchen, gym, as well as meeting rooms of varying capacities. They have been host to Christmas Markets and exciting Canada Day Celebrations. The community centre is located in Komoka Park which has 2 baseball diamonds, a soccer field, a basketball court, pickleball and tennis courts, playground equipment, and a few small walking trails. For those who enjoy history and trains, the Komoka Railway Museum is a great source for learning about the early days of this railroad town. There you will find full-sized steam engines, as well as smaller models which operate during the summer months. The museum also houses many artifacts and records showing the early days and development of Komoka and the surrounding area. It's a great place to visit for any railroad enthusiasts! Perhaps the biggest draw to Komoka is the breathtaking Komoka Provincial Park. If you love hiking and being outdoors, then you must visit this park with its amazing forests and meadows, scenic route along the Thames River, and a variety of wildlife, plants, and trees. The park is so beautiful in any season, and offers many activities besides hiking including biking, horseback riding, cross-country skiing, canoeing, and fishing. There are many wonderful views to encounter as you go through this expansive area, and with so much to explore, it is hard not to spend your whole day at the park. There are two trails of varying difficulties, and for those looking for something more casual and relaxed picnicking, photography, and birdwatching are some of the other activities you can partake in. Outdoor activities don't just stop at hiking, if you enjoy golfing then you have plenty of options as there are a few courses easily reached from the centre of Komoka including The Oaks Golf & Country Club, Oxbow Glen Golf Course, and FireRock Golf Club. The Delaware Speedway is also very close by if you are a car racing fan. As Komoka is very close to London, especially the Byron neighbourhood, there are even more activities that are easily accessible within a 15-minute drive.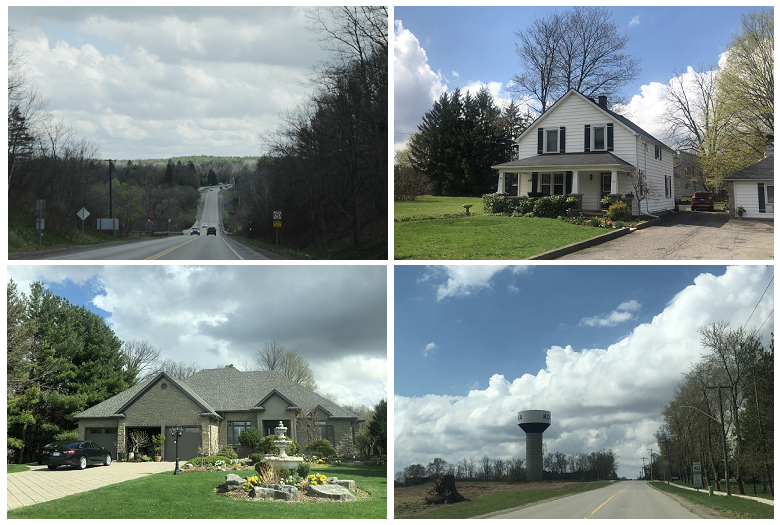 While it's true that Komoka continues to develop today as it draws more people, the small village charm is still here. Some of the things that make this town so special are the charming country homes, small shops markets, and wide-open spaces. All added up together makes this gorgeous place an ideal spot to settle down. Although it may feel that Komoka is remote, it is only a 20-minute commute from London, meaning one could easily live there and work in the city, and if you're looking to raise a family in a quieter environment it's a perfect option as well. The locals of Komoka are very warm and welcoming, and there is an emphasis on community bonds whether it's meeting at favourite locales or the celebrations and events held every season that bring people together. The homes you will find in Komoka vary from older country homes to recently built detached single-family dwellings, with much more accessible prices than in the city. As it grows, there is more focus on bringing the necessary services to Jomoka to give the option of avoiding frequent trips into the city. Country living is certainly not exclusive to any specific type of person. Anyone who is considering living a slower and more peaceful lifestyle can appreciate what Komoka has to offer, and how easily it can start to feel like home.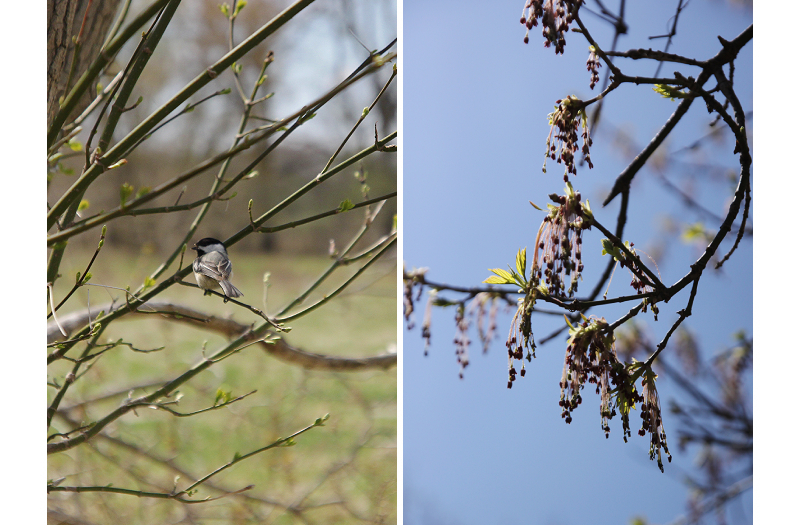 If you are looking for harmony between the charm and beauty of small-town living and easy access to city conveniences, then Komoka strikes the perfect balance. Living here will especially appeal to those who have a love of natural beauty and green spaces, and whether you are hoping to buy a grand country home or a recently built home, you'll find what you're looking for in this lovely village! For current listings in Komoka, Ontario take a look at our Komoka Homesearcher and contact one of our excellent agents today.