Thursday, January 28, 2021 / by Team Glasser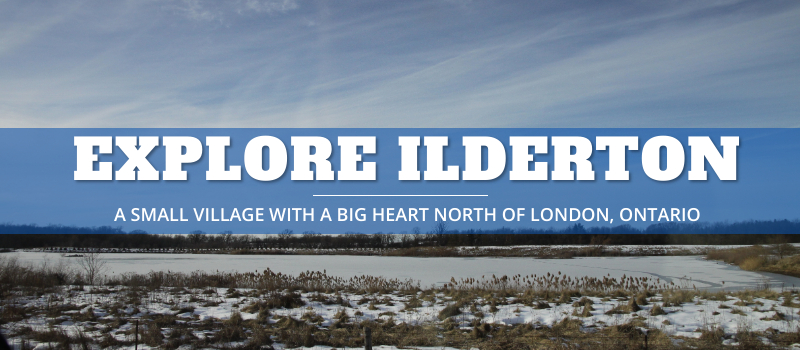 Ilderton is a small village located north of London, Ontario and situated between Lake Huron and Lake Eerie. This rural area has seen some recent subdivision developments, resulting in a boom in the population. Ilderton makes for an excellent place to live as it is a small and close-knit community with its own unique charms and amenities, and its proximity to London means easy access to shopping and entertainment. Although there is only one school located in town, many people with kids still prefer this quiet and slow-paced lifestyle over living in the busy city.


As of 2016, the population of Ilderton, Ontario is 1,856 people, of which 40% is 2 person families. Single-detached homes make up 79% of all dwellings, and 86% of dwellings are owned. The average value of dwellings is $359,076. Below we've created an overview of the most relevant statistics. For a comprehensive census, you can visit the Statistics Canada Census Profile.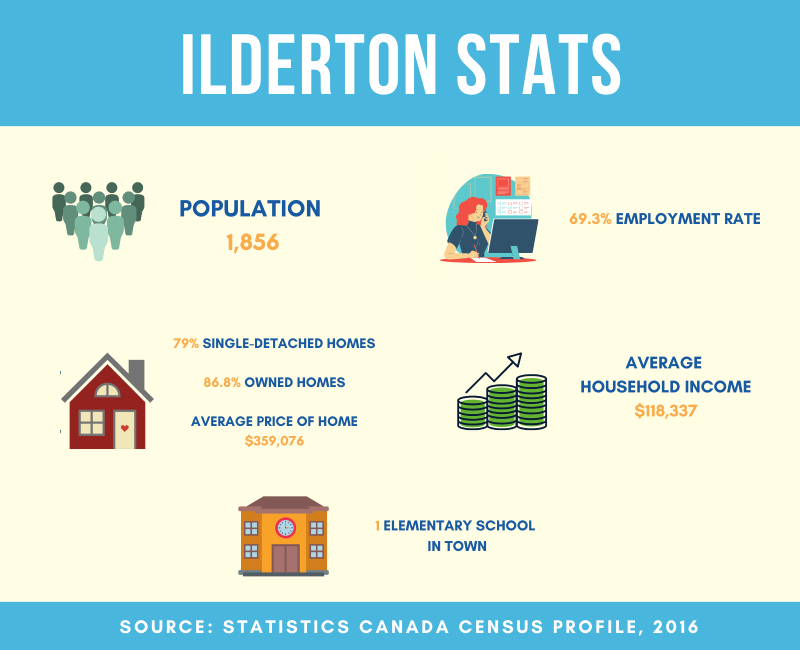 There is only 1 Elementary school in Ilderton: Oxbow Public School. However, students in Ilderton can also be served by schools in nearby Arva, Lucan, and London. Both Fanshawe College and Western University in London are very easily accessible from Ilderton as well and can be reached within a 15 to25 minute drive.


There's no need to constantly go into the city for some excellent food, as Ilderton offers a couple of great choices for dining right in town. We've chosen two of our favourite restaurants: For Pizza's Sake and The King Edward.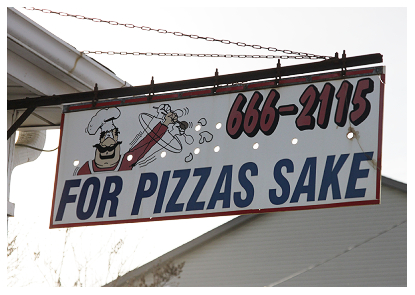 For Pizza's Sake is a bit of a hidden gem in Ilderton. This small joint offers some of the best homemade pizza in town, with great service and staff that are ready to make your day with a smile. A quaint place like this really encompasses the small-town feeling, with many regulars and staff that become familiar. A visit here is not just a business transaction but rather a warm interaction with your friends and neighbours. Many people from out of town will make a stop in Ilderton to give the pizza here a try, as word of mouth has made people in the surrounding areas curious about this beloved locale.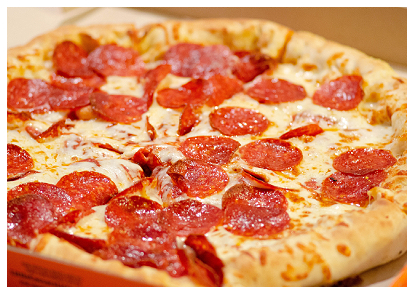 In addition to pizza, they also have panzerotti, wings, subs, wraps, and some appetizer favourites. Their ingredients are super fresh which really comes through in the quality of everything on the menu. Although the menu is rather small, it is full of flavour and any pizza-lover must give it a try. The staff are always happy to accommodate any preferences, and they offer a gluten-free crust as well. If you are a fan of spicy food especially, we highly recommend giving their San Antone specialty pizza a try, it's loaded with quality toppings that will leave you wanting more. Check out what For Pizza's Sake has to offer here.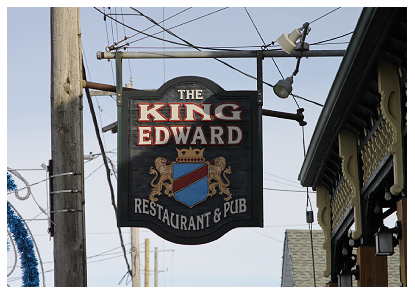 The King Edward Restaurant & Pub is a very popular British pub in Ilderton. This is a regular spot for many people, both residents and those from out of town. This often-busy restaurant has everything: a great menu, a wide selection of local beers, and a lively and welcoming atmosphere that is perfect for everyone from couples to families and large groups. The King Edward has been a local favourite for over a decade and continues to be popular even for people driving in from London to have a bite here. With efficient and friendly service, this pub is great whether you're just looking to have a quick drink and snack or linger over dinner with the family.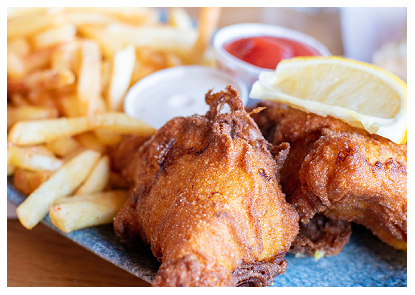 On the menu you can find all the traditional pub fare like fish and chips, chicken pot pie, and bangers and mash. There are many more different offerings as well including curry, pulled pork, sandwiches, a great selection of appetizers, and their famous chicken wings (with so many different flavours!). The variety in flavours and types of cuisines at The King Edward is what lend it its great reputation, there's definitely something for everyone here, even the pickiest eaters. We definitely recommend trying the wings, and if you're in the mood to change it up, give their awesome crispy pork and kimchi dumplings a taste—you will not regret it! Check out their menu here.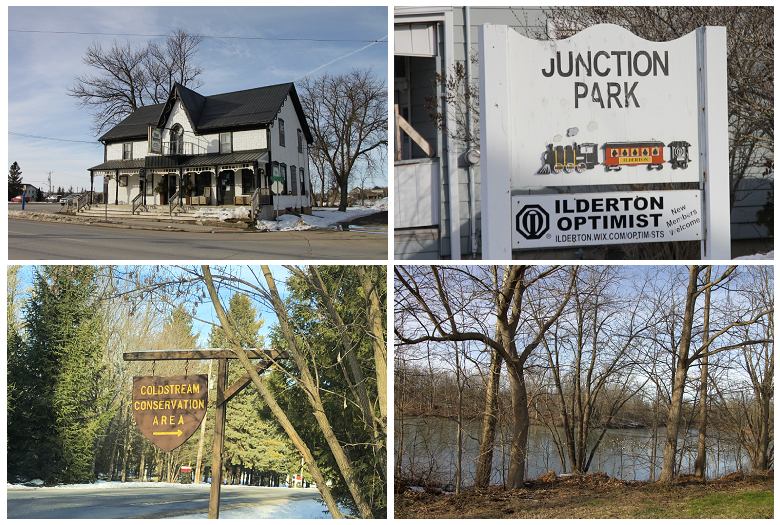 There is no shortage of things to do and explore in and around Ilderton, don't let its rural setting fool you! Every summer, Ilderton's Farmer's Market welcomes residents and people from out of town to find incredible local produce, meats, and cheese. There is live music and some small food stalls for coffee and pastries as well. The Ilderton Famer's Market isn't just a place you go in to do your shopping and leave, it's more of a social gathering place where you can catch up with your neighbours, chat with the farmers, and meet others who are excited about supporting local vendors. The lively market is a fixture in the Ilderton community and a great way to encourage choosing local and fresh ingredients over the big grocery store chains. Another incredible community event is the Ilderton Fall Fair, this is one of the largest county fairs in Southern Ontario and has been a tradition for 169 years. This amazing celebration of rural and agricultural heritage sees many people pouring into Ilderton to take part in all the fun. There is a large parade, many different types of vendors selling homemade goods and crafts, midway, contests, horse shows, and so much more. There's something for everyone at this wonderful event, with lots of opportunities to enjoy something new and create lasting memories. When it comes to outdoor activities, there is the Ilderton Rail Trail which is a short but beautiful trail for locals to enjoy. Just a 10 minute drive away is the gorgeous Coldstream Conservation Area which has two different trails, one of which will take you through the very rare experience of a cedar swamp. There is a variety of wildlife and plants in this conservation area, making it a great place for nature enthusiasts and photographers. The Ilderton Arena is a public skating rink which also houses a meeting room, main hall, a curling facility and offers a few different recreational programs for people of all ages. The Ilderton Community Centre is a venue used for weddings, meetings, family events, and community gatherings with two different rooms available to rent. The easy drive from Ilderton to London provides more opportunities for outdoor activities with many trails and forests, as well as shopping and entertainment.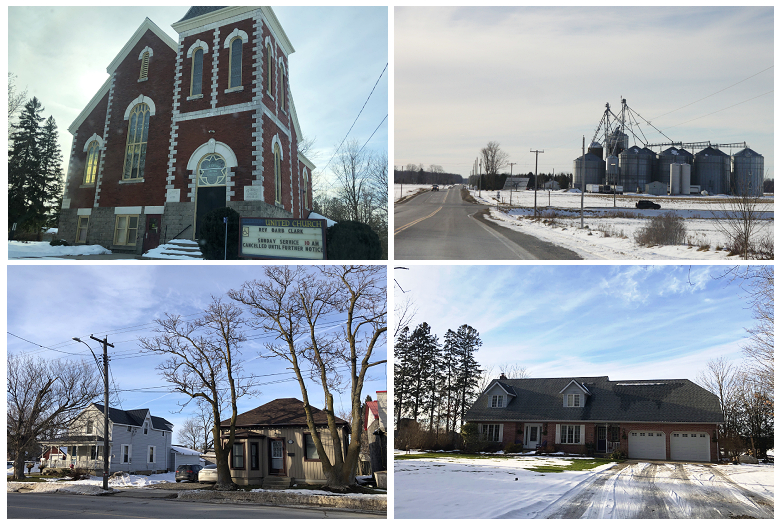 Being a rural community, Ilderton take a lot of pride in their heritage and traditions. Although there has been a recent boom in population and new houses and subdivisions, Ilderton remains a charming village that gives a warm welcome to new residents and visitors alike. People are happy to chat with you in the streets or any of the small shops. Events like the Ilderton Fall Fair and the summer Farmer's Market are opportunities to celebrate this great community and come together to uphold traditions. The ease of transportation between Ilderton and London is one of the main selling points for many people who choose to settle there, as you can have the best of both worlds without making sacrifices to your preferred lifestyle. A more quiet and safe setting is the ideal for people with kids, who want to instill those small-town values and give their kids an opportunity to appreciate life at a slower pace. There are many beautiful and unique homes in Ilderton, whether you are looking for something recently built or a part of the town history. The close connection you can have with your neighbours in a small village community like this is incomparable to anything else, and feeling right at home is not difficult to achieve. Whether you are just visiting for a specific reason like the Market or wanting to find your permanent home in Ilderton, there's no doubt that this community has a big heart and more to offer than meets the eye.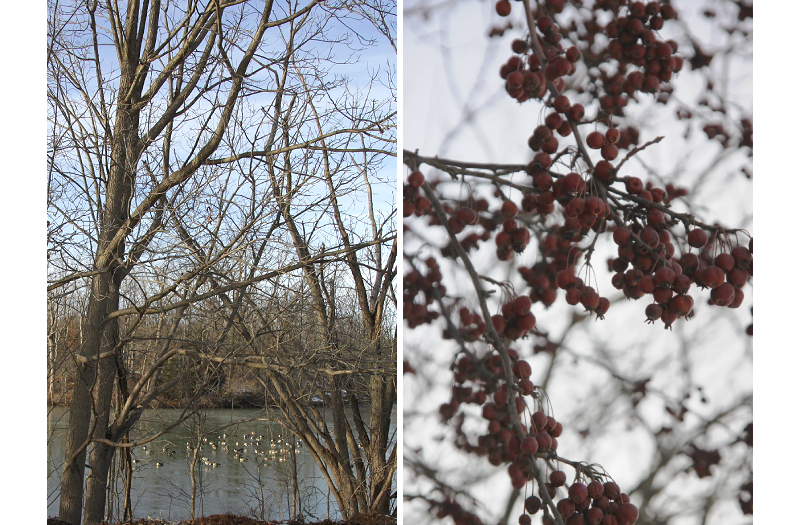 The Ilderton community has been growing in recent years and has become a solid option for many people whether they are looking to raise a family in a safe and rural setting, or simply want to enjoy life in a more quiet town while still being very close to the city. Since commuting to London and other nearby communities is very easy, it's no wonder many people are now considering settling down in a small community like Ilderton. With all the charm it offers and its incredibly friendly residents, it's no surprise! For current listings in Strathroy, Ontario take a look at our Ilderton Homesearcher and contact one of our excellent agents today.