Tuesday, November 19, 2019 / by Team Glasser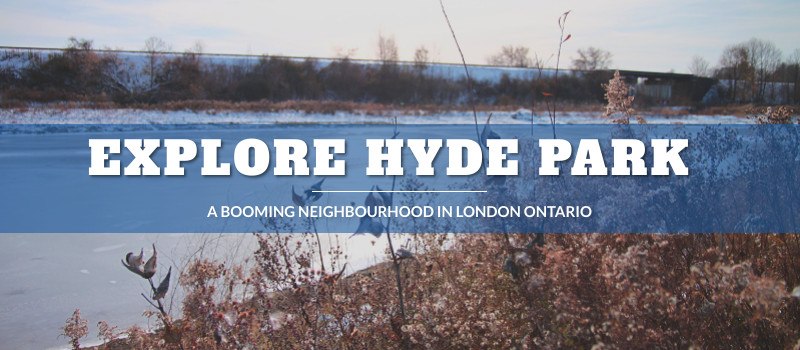 Like most neighbourhoods in London, Ontario, Hyde Park started as a small rural community and was annexed by the City of London in 1993. Although this is one of the newer neighbourhoods in the city, this community definitely shines. If you're thinking about moving to Hyde Park or just going for a visit, our article will guide you on everything you need to know!

With plenty of options for shopping and beautiful homes, Hyde Park is a standout family-friendly neighbourhood that is an ideal choice for anyone. There are also plenty of parks, and some of the best schools in the city, making it a great neighbourhood to raise kids. Hyde Park is also host to the lovely Bellamere Winery and Event Centre, a truly gorgeous place for weddings and social gatherings. Its status as a busy shopping centre does not detract from its intimate community feel and wonderful hidden gems throughout Hyde Park.


As of 2016, the population of Hyde Park is 8,170 people, of which 33% is 2 person families. Single-detached homes make up 80% of dwellings, and 90% of homes are owned. The average value of dwellings is $339,467. Below we've created an overview of the most relevant statistics. For a comprehensive census, you can visit The City of London's Hyde Park Neighbourhood profile.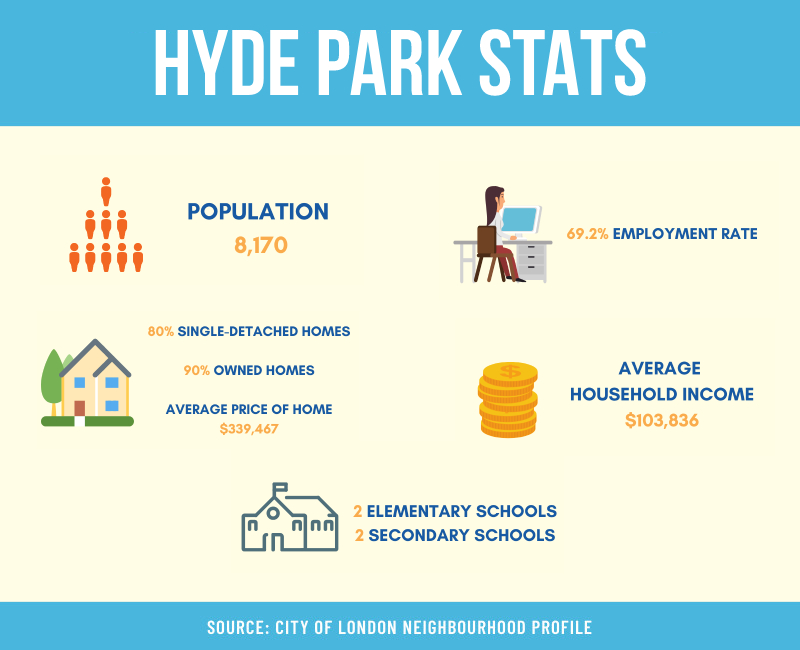 There are so many different options for dining in Hyde Park, from casual to a more elevated experience, there is plenty to choose from for any kind of preference. We chose two of our personal favourite spots in the neighbourhood: Unger's Market and Crossings Pub & Eatery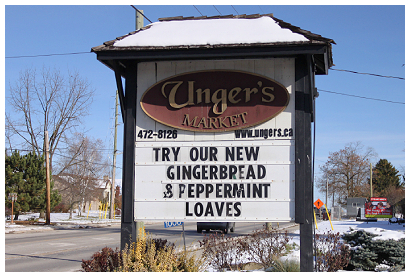 Unger's Market in Hyde Park is a staple for people in the community and the rest of Londoners. What began as a humble family-run farm has become a popular spot. This lovely market has an inviting atmosphere, and an array of offerings from fresh-baked pies and loaves, soups, hot meals, dips, speciality groceries, and so much more. Their items are unique and the staff is friendly and helpful. In addition to groceries, they also have clothing, housewares, and other various ornaments that would make great gifts. All their produce is local and their food made fresh on site.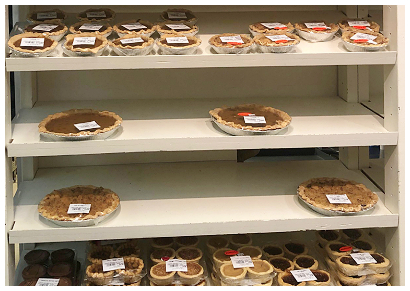 Upon entering Unger's Market, you can feel those incredible family values that this business started with. Shopping for groceries at Unger's Market is a completely different and more engaging experience than trying to buy groceries in a bigger and busier store. You can even sit down in their lovely little cafe for a coffee or tea (and dessert!). Take a look at what they're offering here. We recommend trying one of their piping hot soups, and why not pick up a fresh-baked pie for home? The Caramel Apple pie is our favourite!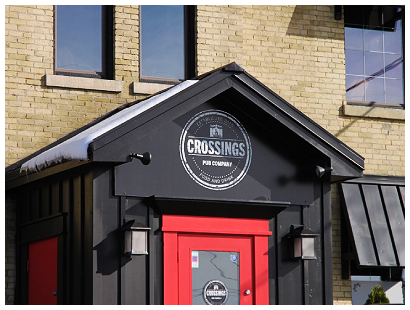 A generous menu, great space, and available private or semi-private rooms are just some of what Crossings Pub & Eatery has to offer. This crowd-pleasing restaurant in Hyde Park is a great place for a casual lunch, fancy dinner, or Sunday morning brunch. The food is made using farm-fresh local ingredients, and they also offer vegetarian options. They have daily lunch specials and a great variety of beers on tap. In the summer months, you can enjoy all their offerings on the beautiful patio. One of the best things about Crossings is the changing atmosphere depending on the time of day.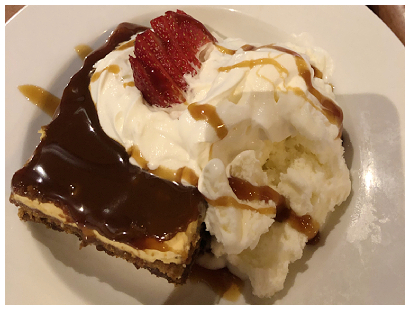 The bustle of dinnertime is still enjoyable because of their spacious dining room and plentiful seating, not making you feel cramped in with the other diners. During the more quiet times, people are taking their time enjoying a meal with friends or solo, chatting or watching one of the big-screen TVs. No matter what time you end up at this restaurant, the service will be first-class, and the ambience is sure to win you over. We highly recommend you don't skip out on dessert after your meal and try the scrumptious sticky toffee pudding! Check out the Crossings menu here.





Hyde Park is one of the busiest shopping areas in London. Home to a SmartCentres Plaza, as well as Hyde Park Plaza and other smaller shopping plazas, Hyde Park provides many different choices for shoppers from all parts of the city. The SmartCentres plaza has a Super Wal-Mart, Home Depot, and much more. The plaza offers options for shopping, outlets, as well as dining. The recently opened Cobs Bread is sure to attract even more attention with their daily fresh-baked bread and pastries. Hyde Park Village is host to some local businesses, as well as a few dining options with Sissio's Pizza and Curley Brewing Company. Although Curley Brewing Co. was recently opened in 2017, they enjoy great popularity for their unique small-batch brews, as well as their entirely plant-based menu and fun events such as live music from local musicians and Trivia Tuesdays. Having all these varied options for every kind of experience makes Hyde Park standout as one of the most favoured neighbourhoods for any time of year, with something for every kind of shopper, and even some unexpected and interesting dining spots.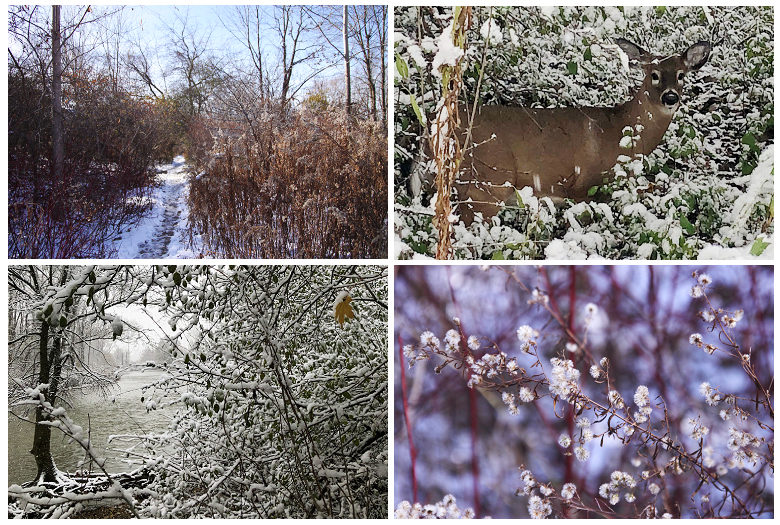 Not only does Hyde Park provide a lot of options for shopping, but there's plenty to see as well. There are several small parks throughout the neighbourhood, and one of the bigger ones being Canterbury Park. There is a play structure, a soccer field, as well as a walking path along the small pond which is host to mallards and Canadian geese. It's a beautiful place to spend time with family or just to get some fresh air. There are many small trails throughout the neighbourhood as well, and one of these hidden gems is Hill Top trail off of Staffordshire Place. This short 2.7km trail is lightly trafficked and an incredible place to explore. It has a lovely view of the Thames River, and you're sure to see some kind of wildlife on your hike. The fall and winter seasons are best for checking out this trail, with the beautiful changing colours and bright snow settling on top of the bare trees, it feels absolutely magical. Having so many different places to explore nature and get out for some exercise definitely adds to the charm of Hyde Park. It's the best of both worlds!



The Hyde Park community is very active and dedicated to taking care of community needs and curating amazing events like the annual Santa Claus Parade and Breakfast with Santa organized by the Hyde Park Lions in partnership with The Hyde Park Business Improvement Association. These events not only bring together families for a beautiful display of floats and Christmas spirit, it is also a fundraising initiative for the annual food drive and boot drive. The Community also organizes an annual garage sale that attracts Londoners from all different parts. The Hyde Park Business Improvement Association supports local entrepreneurship and small businesses and has been serving the community for almost 40 years. They have monthly networking events that help local businesses and entrepreneurs meet and connect. Check out the Hyde Park BIA's 2018 year in review to get an idea of just how active and dedicated the Hyde Park community is throughout the year.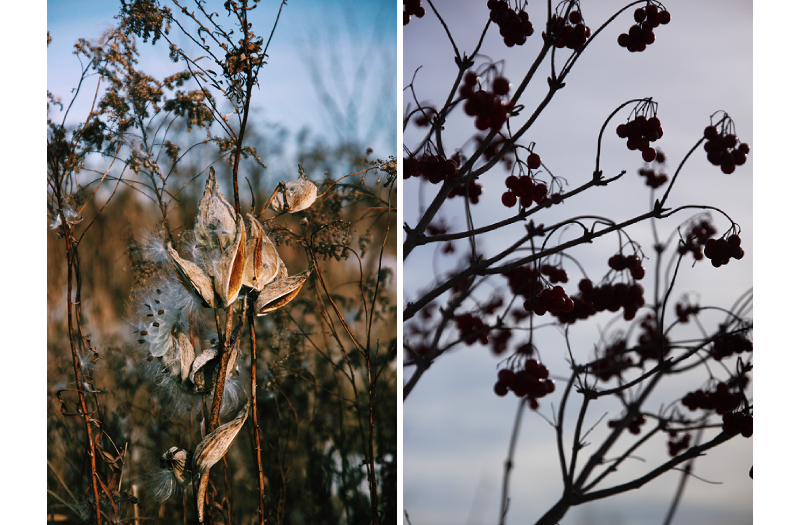 A lot is going on in the Hyde Park neighbourhood, and while it does get busy in the shopping centres, it's still a close-knit community and one of the best places in London to raise a family. Even if you don't choose a home in Hyde Park, it's certainly worth a visit to explore everything this exciting neighbourhood has to offer.
For current homes for sale in Hyde Park in London, Ontario take a look at our Hyde Park Home Searcher and contact one of our excellent agents today.