Thursday, October 29, 2020 / by Team Glasser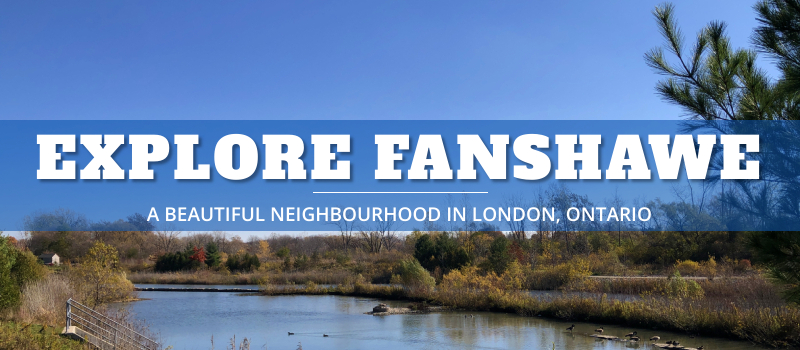 Fanshawe is a fantastic up and coming neighbourhood in London Ontario's northeast corner. This is one of the most beautiful locations in the city, close to the Fanshawe Conservation area which offers incredible views, hiking, camping and many other activities. This is a great neighbourhood for families, as there are many schools as well as a few new developments with some gorgeous newly built homes. It's also the perfect choice for those looking to live in a quiet part of the city that is a little bit further away from commercial buildings but still have easy access to all amenities and the 401. There's so much to explore in Fanshawe, and it could be the ideal place for your forever home!



As of 2011, the population of Fanshawe in London, Ontario is 690 people, of which 36% is 2 person families. Single-detached homes make up 100% of all dwellings, and 100% of dwellings are owned. The average value of dwellings is $381,052. Below we've created an overview of the most relevant statistics. For a comprehensive census, you can visit The City of London's Fanshawe neighbourhood profile.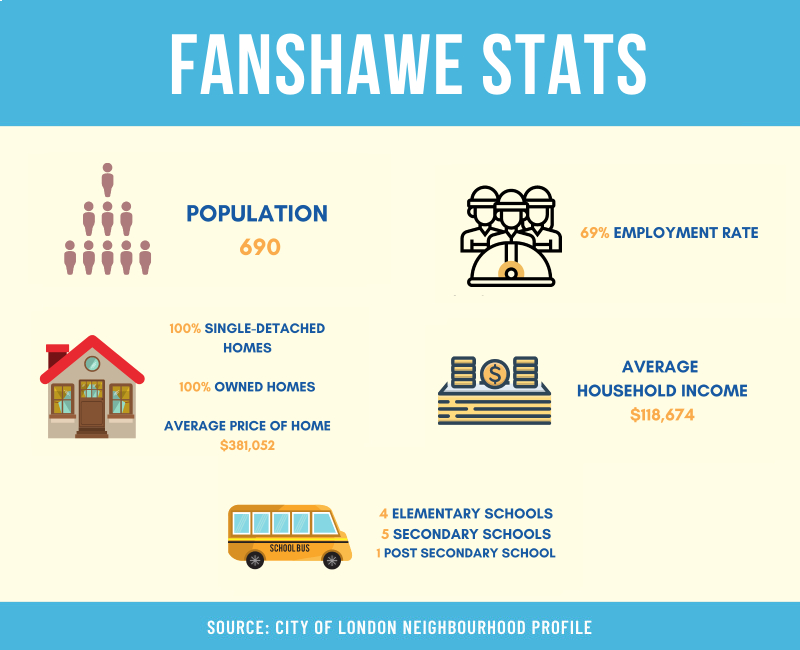 The options for dining in and around Fanshawe are endless, especially for local and family-owned restaurants. With many hidden gems and a few well-known and loved spots, you will easily find something to enjoy. We picked two of our favourites: Formaggio's Pie Shack and Johnny's Restaurant.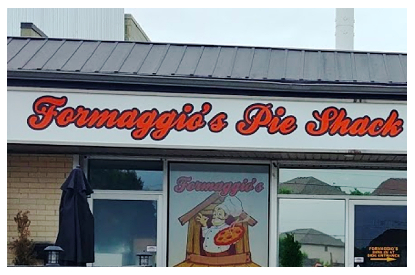 Formaggio's Pie Shack is a small family-owned and operated pizzeria that has become a favourite since its opening in 2011. For anyone looking to get the perfect pizza, this is the place. Formaggio's prides itself on using fresh and local ingredients, focusing on creating something with authentic straightforward flavour without any gimmicks. With their super friendly staff and top-notch service, Formaggio's has won a special place in the heart of pizza-loving Londoners. Despite their humble menu and relatively cozy dining room, this restaurant delivers quality food that keeps customers happy and coming back for more.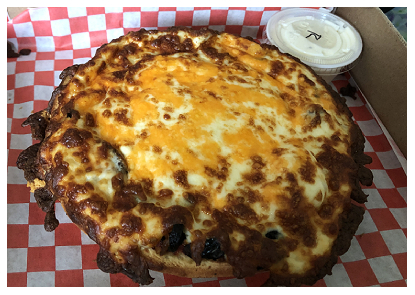 Most people get hooked on Formaggio's heavenly deep-dish pizza, available as 1LB, 3LB, or 5LB depending on the size of your party (or you're appetite). The signature sauce, fresh toppings, perfectly cooked crust, and a hefty amount of cheese really make this pizza something special. In addition, they also offer regular thin crust pizza, sandwiches, panzerotties and some great appetizers including pepper poppers and garlic bread. There's no doubt that genuine care is taken with the ingredients and the cooking process. We have to recommend the deep-dish pizza, as it is an experience not to be missed! Their pepperoni is no joke, and it will be generously stuffed into the pizza so be prepared! Take a look at their menu here.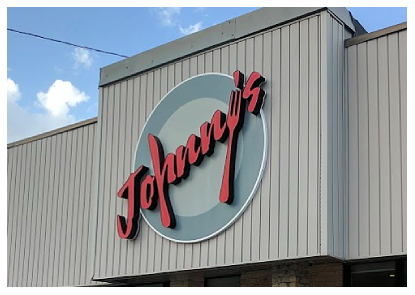 Johnny's is one of those spots where you can easily become a regular. This restaurant serves breakfast, lunch, and dinner with some of the best service in the city. Their dining space is very large, great for big gatherings, and they have some outside seating space as well. This friendly restaurant is a favourite for many people because of its casual atmosphere, extremely generous portions, and low prices. When it comes to wanting a quick meal with friends and family or lingering a while over dessert, Johnny's offers all of that and more. There's a lot to love about a restaurant where everyone feels familiar, and the staff treat you like family.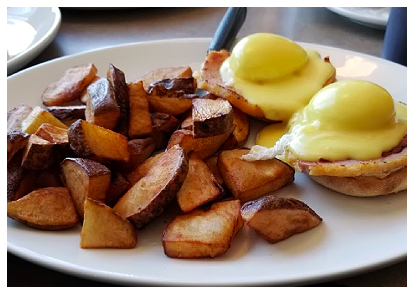 On the menu, you will find all the beloved breakfast classics including all styles of eggs, pancakes, French toast, skillets, and sandwiches. They also offer salads, burgers, fish and chips, as well as desserts and milkshakes. What makes Johnny's great is that their food is exactly what you expect: a comforting and simple meal, and their huge portions are sure to leave you totally satisfied. Since all the traditional favourites can be found on this menu, you won''t have a hard time getting what you want. We recommend their eggs benedict, it's perfectly cooked with a great hollandaise. And treating yourself to a dessert is always a good idea. You can check their menu here.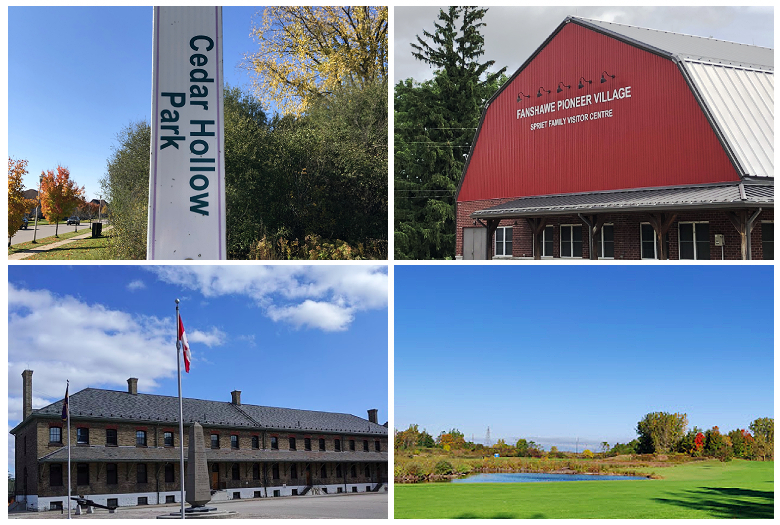 The Fanshawe neighbourhood is situated in one of the best parts of the city, with proximity to a lot of green and recreational spaces. At Fanshawe Conservation Area, visitors can enjoy a multitude of activities such as hiking, canoeing, picnicking and more, as well as overnight and weekend camping. The views of Fanshawe lake with the lush greenery are truly a feast for the eyes, with this kind of huge space in close proximity to the neighbourhood many residents have the opportunity to enjoy the outdoors without needing to go far. Within the conservation area, you can also find the Fanshawe Pioneer Village, which offers the incredible experience of an interactive museum. At the Pioneer Village, you will find the early history of rural communities from 1820 to 1920, including the founding and development of the city of London. This opportunity to learn about the history of our local community is a favourite activity for many people. There are examples of homes, businesses and other types of buildings that would have been found in the city during those times. It's a perfect blend of education and fun, and a great way to encourage the preservation of London history. The 46 acres at Pioneer Village can also be booked to host events from weddings to family reunions and business functions. The picturesque scenery makes for a unique experience unlike any other in the city. You can really feel that you've left the modern-day behind as you step through this authentically recreated space, witnessing the way life moved at a different pace over 100 years ago. Holiday events are also part of the tradition at Pioneer Village, including the popular Christmas Market which sees a huge turn out every year and includes many local vendors as well as the opportunity to buy a Christmas tree, bake gingerbread, meet Santa and much more. Still along Fanshawe Lake, you will find the Fanshawe Golf Course. A really lovely space with great golf, including some challenging courses to keep things exciting. The staff are always accommodating, and you can enjoy being outdoors in a well-maintained course with some terrific views. Just a little bit outside the neighbourhood parameters, you can visit the Royal Canadian Regiment Museum, an important for anyone interested in the history of Canada's first infantry regiment. The museum is located in the historic Wolseley Barracks which was considered the home station of the Royal Canadian Regiment. This is also one of the oldest Canadian museums, with its objective being to preserve the objects and memorabilia of the RCR. The museum is a hands-on interactive experience including the exhibition which maps all the major operations in the regimental history in chronological order. You will find artefacts, images, as well as replicas and reproductions of scenes. They also have a gift shop with some unique items. The museum is a really important part of London's heritage, and a must-see for any resident of the city in order to learn and appreciate our rich history and its place in the greater history of Canada. Within the Fanshawe neighbourhood, there are some smaller communities, most of which also have access to green spaces. One of the best of these spaces is located in the Cedar Hollow community. In the middle of the neighbourhood, you will find a beautiful man-made pond and a pathway that connects to Killaly Woods, Huron Wetlands and Cedar Hollow Park. The park has a few play structures and is surrounded by greenery and homes, with a few smaller walking paths available. Cedar Hollows is a really stunning part of the greater Fanshawe neighbourhood, a great place to visit and explore.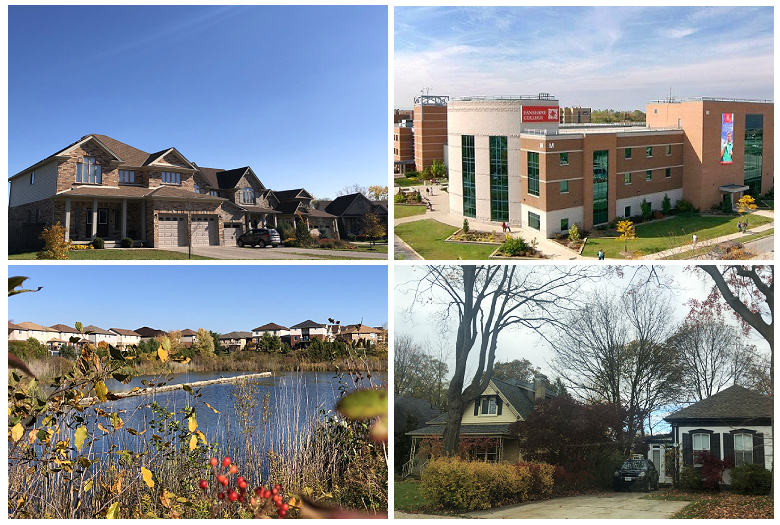 What makes Fanshawe a unique community is how it seems like every corner and little neighbourhood has its own specific atmosphere, but overall there is a certain harmony that can't be found anywhere else in London. Some of the most beautiful homes in London can be are located here, many of which are newly built but have excellent character. The proximity to so many different natural spaces is a huge plus for people living in Fanshawe as it offers the possibility of further escaping the noise of the city and exploring the many different types of ecosystems and wildlife unique to the London region. With many amenities and shopping plazas close at hand, including the Masonville shopping area, residents of Fanshawe don't have to worry about limitations or making a long trip just to find necessities, entertainment, and dining. The neighbourhood is also home to Fanshawe College, which is one of the best institutions in Ontario offering over 200 programs, degrees, and certificates. Families make up a big portion of the Fanshawe population due to the many elementary and secondary schools options available. People here are so genial and really show a lot of love and pride in their neighbourhood. This corner of the city has so much to offer beyond the well-known landmarks such as the Fanshawe Conservation Area. If you take the time to go through the quieter parts of the neighbourhood, you will be stunned by how well-maintained and welcoming the streets are. You forget that in just a short drive you are back in the busy city because the pace seems to move a little slower in the Fanshawe neighbourhood. For many people, this is the ideal balanced atmosphere that keeps them comfortable enough to settle and call it their forever home.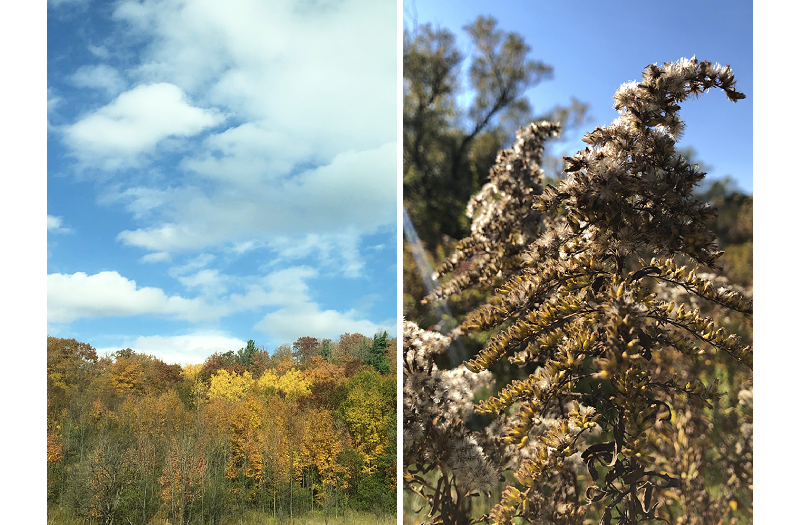 When it comes to finding beauty and tranquillity in a neighbourhood, you don't need to look further than Fanshawe. This area of London is a perfect blend of everything one needs to live their best life. From some of the best natural spaces to elegant homes and so much history, Fanshawe's offerings are endless, and it continues to develop with more and more homes being built here. For current listings in the Fanshawe neighbourhood of London, Ontario take a look at our Fanshawe Homesearcher and contact one of our excellent agents today.