Thursday, March 25, 2021 / by Team Glasser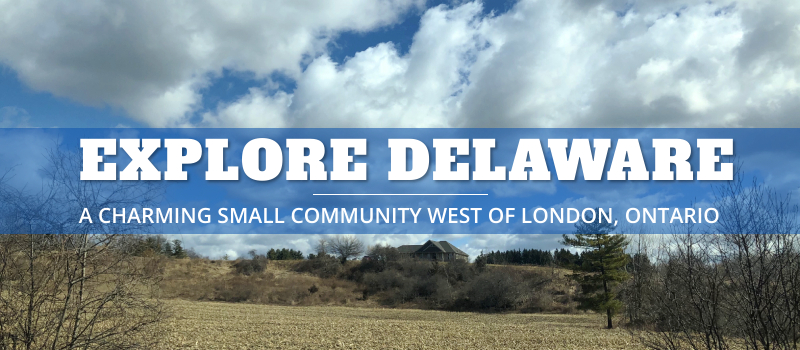 Delaware is a small community located 10 kilometres west of London, Ontario and is situated within the Middlesex Centre township. Delaware is a great place for growing families and those looking to live in a comfortable home close to the country and beautiful nature while still being within close range to the city. Ease of commute and gorgeous country styles homes means you don't have to compromise if you want to live a quieter lifestyle! With many amenities and recreation activities at hand, including golf and the Delaware Speedway, this charming community has a lot going on despite its small size!



Delaware is situated within Middlesex Centre, and the statistics provided reflect that information. As of 2016, the population of Middlesex Centre, Ontario is 17,262 people of which 45% is 2 person families. Single-detached homes make up 94% of all dwellings, and 83.6% of dwellings are owned. The average value of dwellings is $480,801. Below we've created an overview of the most relevant statistics. For a comprehensive census, you can visit the Statistics Canada Census Profile.



When it comes to dining, while there are limited options within Delaware itself, the easy access to London and surrounding area means there is plenty to explore! We've chosen one spot in Delaware, Oma's Kitchen at BJ's Country Market, as well as Mount Brydges Lotus Thai Restaurant located a very short drive away!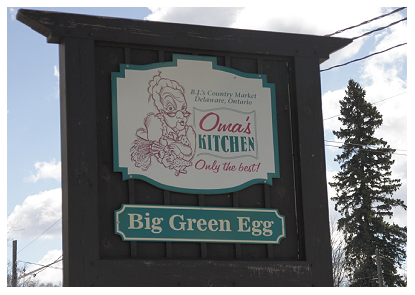 BJ's Country Market and Oma's Kitchen is a family-owned and operated business that has been around since 1988. In addition to the goods offered in the market, Oma's Kitchen also offers fresh-cooked meals to go, catering, as well as some options for their new outdoor patio dining. Oma's Kitchen has everything from meat and cheese platters, salads, hot meals like lasagna and casseroles, perogies, soups, and so much more! Everything is made in-house using fresh and local ingredients. They also offer the option of getting some of their meals frozen to take home for later consumption.


The market is very cozy inside with friendly service, and the outdoor patio is a lovely spot to enjoy warm weather and a nice meal. In addition to all the food offerings, you can also find the Big Green Egg, their well-known outdoor cooker that creates many of their signature smoked flavours. Everything about Oma's Kitchen is authentic and simple, made completely from scratch with a lot of expertise and love. There is a lot to try, including many delectable baked goods. We recommend giving the cabbage rolls a try (or get them frozen for later) and the perogies, which will not disappoint. You can take a look at their website here for fresh and frozen meals, as well as their catering menu.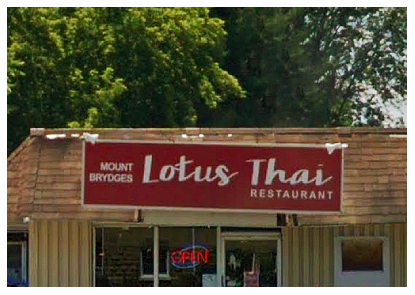 Mount Brydges Lotus Thai Restaurant is a hidden gem, offering tasty Thai cuisine. The recipes are authentic fresh and unique flavours. The restaurant is neat and clean with a casual and comfortable atmosphere, perfect for lunch or dinner. The service is genial and quick, and they have a few different specials throughout the week on their menu. The chefs are always happy to accommodate any necessary changes due to allergy or dietary preferences, and the servings are extremely generous. Although the menu is limited, every item is created with care and quality ingredients. They also have vegetarian and vegan options as well.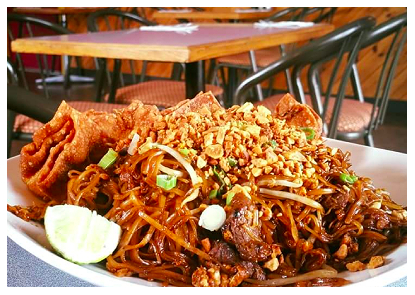 The restaurant can get very busy, but there is no compromise on the fantastic service, and it's a real testament to how well regarded Lotus Thai has become in the Middlesex Centre area! Everything on the menu is absolutely tempting, but some of our favourite dishes includ the Crispy Wontons, and the Curry Radnar (watch out for the spice!). Of course, their classic Pad Thai is a must-try, and you can choose to have it with chicken, beef, tofu, or shrimp. You can take a look at their amazing menu here. If you love Thai food, you will have to give Mount Brydges Lotus Thai Restaurant a try!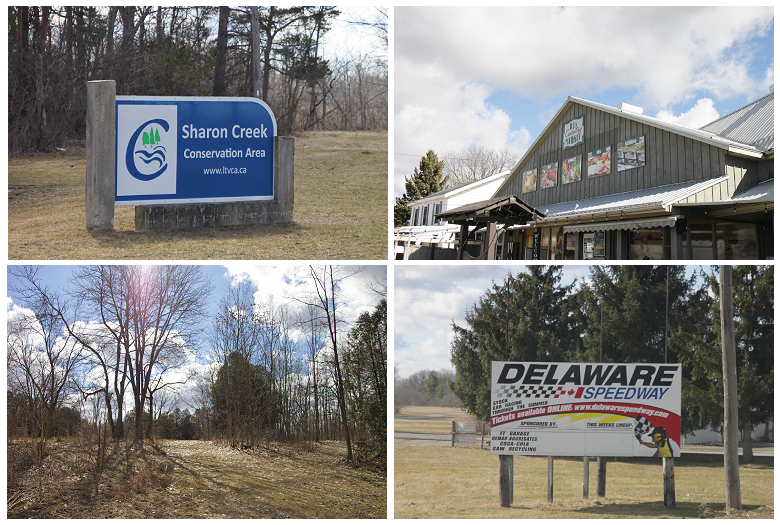 One of the best known and most popular spots in Middlesex Centre is the Delaware Speedway. This half-mile paved racetrack has been in operation for over 70 years and is one of the oldest tracks in Canada. There is stock car racing every Friday during the summer season, as well as weekly racing divisions and touring series throughout the race season. The Delaware Speedway provides a fun and affordable activity for families and racing car enthusiasts. There is plenty of grandstand and lawn chair seating, plus there is a beer patio open to those of legal drinking age. For golf enthusiasts, there are two great public 18-hole courses: Twin Streams Golf Course and The Oaks Golf & Country Club. If you like spending time outdoors, there is plenty to do in and around Delaware. The Sharon Creek Conservation Area is a gorgeous 48.5 hectares area where you can hike the trail, canoe or kayak, fish, picnic, and so much more. There are many different species of plants and animals to observe, and beautiful views to enjoy in every season. The conservation area is a nice place to spend the day with family or enjoy some solitary and peaceful time exploring alone. It also makes for a wonderful opportunity to learn all about the importance of different ecosystems in the London area and their significant contribution to the overall environment. There are many other conservation areas and parks around Delaware, including the Komoka Provincial Park which is a very short drive from Delaware. This 198 hectares park is located along the Thames River and offers activities including hiking, mountain biking, snowshoeing and even horseback riding in designated areas. The Longwoods Road Conservation Area, which houses the Ska-Nah-Doht Village and Museum is also very close to the area of Delaware and a must-see for anyone living or visiting the area. Not only are there two trails and plenty of activities, but the museum is an interactive space that provides education about local First Nations history which is a very important part of the area's heritage. In addition, there are many other conservation areas, parks, trails, and outdoor recreational activities available in nearby bigger cities like London and St. Thomas. Middlesex Centre has a fascinating heritage, and so much of the natural beauty in this area has been preserved for people to explore and learn about. Whether you enjoy spending time on long hikes or just want a chance to have a casual walk, you will have many different options in and around Delaware.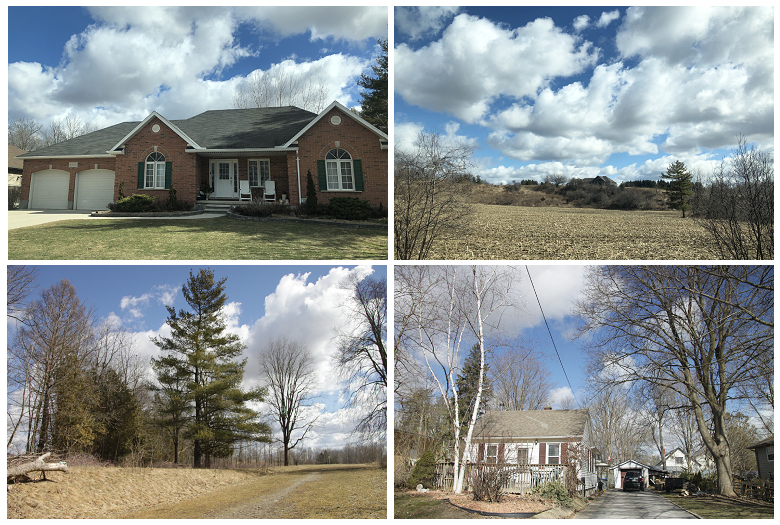 The biggest advantage to living in Delaware is getting the perfect balance of quiet country life and access to all necessities and activities from the bigger cities close by. Most of the homes in Delaware were built in the 1900's, so you will see many traditional style ranches and bungalows with appealing brick exteriors. Being such a small community means there is a lot of opportunity for keeping genuine and lasting connections with your neighbours, as you frequently visit the same places and become comfortably familiar with everyone in town. The Delaware Community Centre is a great space for hosting events and community gatherings and can be used for shuffleboard, ball hockey and other small activities. Both the Delaware Municipal Park and Delaware Lions Park are important parts of the community, they are hosts to baseball diamonds, soccer fields, tennis courts, skateboard park, and playground equipment as well. It's important for any small town to have these outdoor spaces, especially for families and children to interact and keep ties between the residents of Delaware strong. Small town living is definitely not for everyone, but it is ideal for growing families, retirees, and even first-time homebuyers. There is a sense of safety in being away from the busy and fast-paced city, but still being within convenient proximity to everything you might need, and not just entertainment or shopping, but also hospitals and resource centres. You notice a difference in how life moves here, and how people take the time to stop and talk to each other in the parks and shops. If you are looking to experience this type of lifestyle, or if you have always wanted to own a beautiful country home, then Delaware might be the perfect place for you.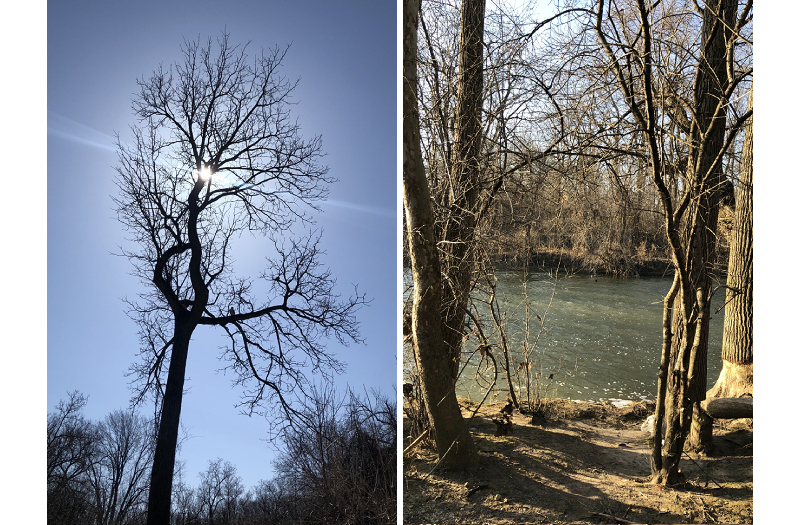 A small town doesn't always mean seclusion and impracticality, and that is certainly the case for Delaware. This community is perfectly balanced between quiet country life and modern convenience. As more and more people choose to settle in communities just on the outskirts of big cities, it's easy to see why country homes are more in demand! For current listings in Delaware, Ontario take a look at our Delaware Homesearcher and contact one of our excellent agents today.