Tuesday, July 16, 2019 / by Team Glasser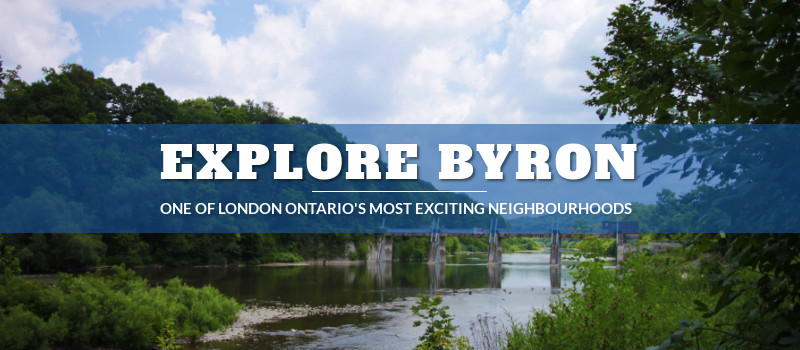 Are you considering moving to the lovely Byron neighbourhood in London, Ontario? Then you've come to the right place! This article will tell you everything you need to know about Byron: what it has to offer and all the wonderful reasons to choose a home in this charming and close-knit community.


Byron was originally settled as a village in 1804 before becoming annexed by the City of London in 1961. Stretching alongside the Thames River, Byron continues to uphold its original amicable village atmosphere today. It is truly amazing what Byron has to offer: stunning historic homes, unique restaurants, great shopping, and some of the best activities in London year round. Perhaps best known for being home to Boler Mountain, Byron has even more going on than you might think. We chose some of our favourite local spots to give you a glimpse into this exceptional little community. So, whether you're looking for great schools, diverse activities, great dining experiences, or just overall excellence, Byron is the place to be!


As of 2016 Byron's population is 15,360 people, of which 45% is 2 person families. Single detached homes make up 76% of dwellings, and 87% of homes are owned. The average value of dwellings is $347,257. Below we've created an overview of the most relevant statistics. For a comprehensive census, you can visit The City of London's Byron Neighbourhood profile.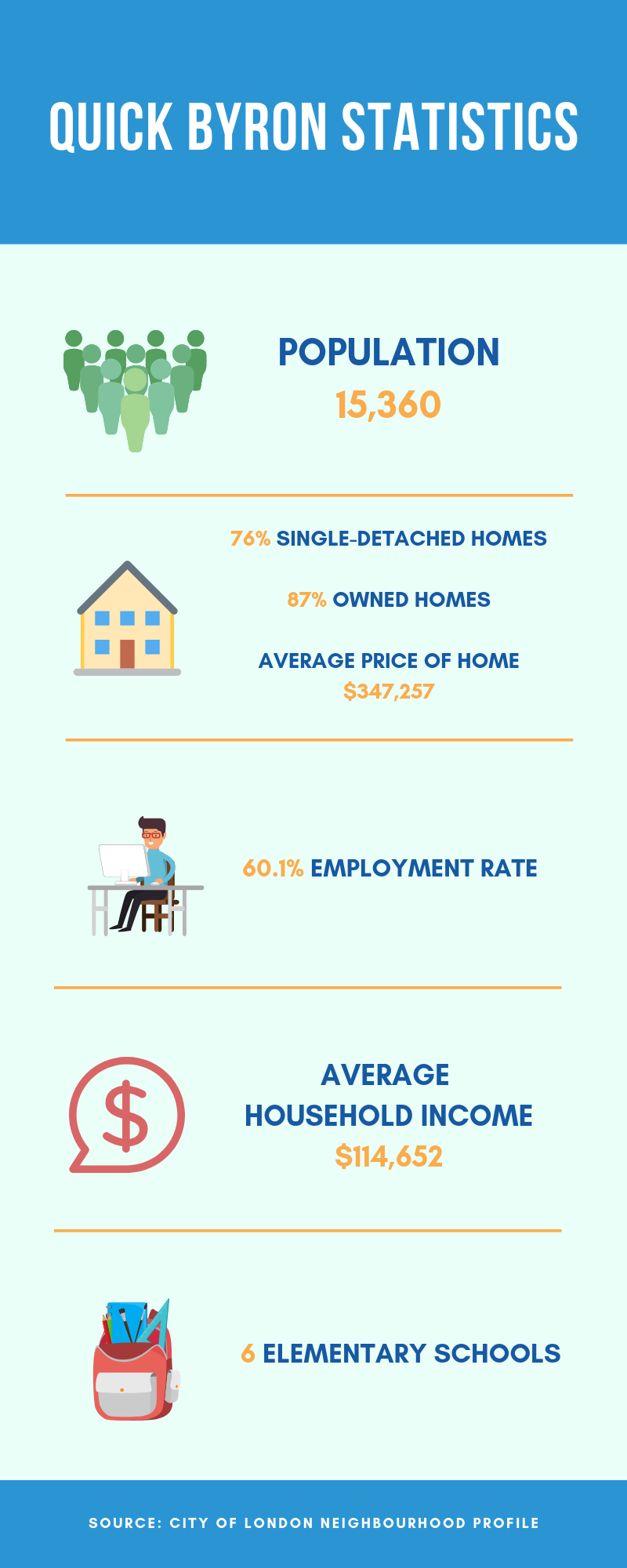 There are 6 Elementary schools within the Byron neighbourhood, and 2 secondary schools outside the neighbourhood which serve Byron students.You can check out the schools for more information here:

Byron Northview Public School
St. George Catholic School
Byron Somerset Public School
St. Theresa Catholic School

Byron Southwood Public School
St. Nicholas Catholic School

There is no shortage of great restaurants in Byron, whether it's Byron Freehouse, Dolcetto, Meesai's Thai Kitchen, and the list goes on! Our personal favourites for delivery are Byron Pizza and The Golden Dragon.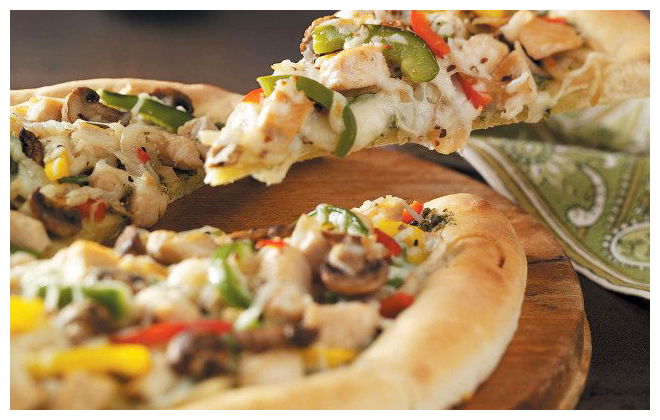 An iconic staple of the neighbourhood, Byron Pizza has been around since 1967 and continues to be the pizza choice of Byronites. Offering both delivery and catering, they also have gluten-free crust and dairy free cheese, making their pizza available to people of all different dietary requirements. Byron pizza's presence in the community is evident through their support of school lunch programs by creating pizzas that meet the nutritional requirements of school children.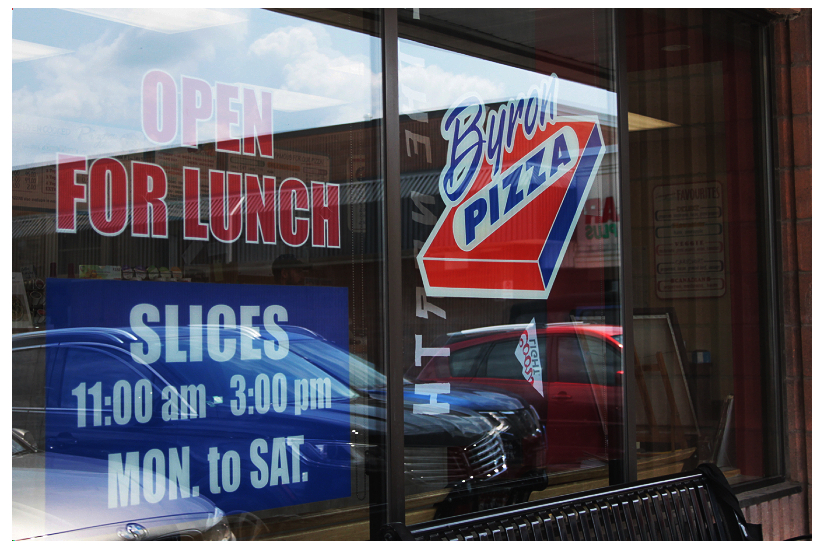 They have also developed the Adopt a School program through which they fundraise and give back to schools in the community. Check out this video from the London is On! initiative highlightinting Byron Pizza. Make sure to visit their website for menu options, as well as more information about their fundraising efforts! There's no need to second-guess when it comes to choosing this fantastic and well-loved quality pizza joint.
Our favourite Order from Byron Pizza is Hawaiian Pizza!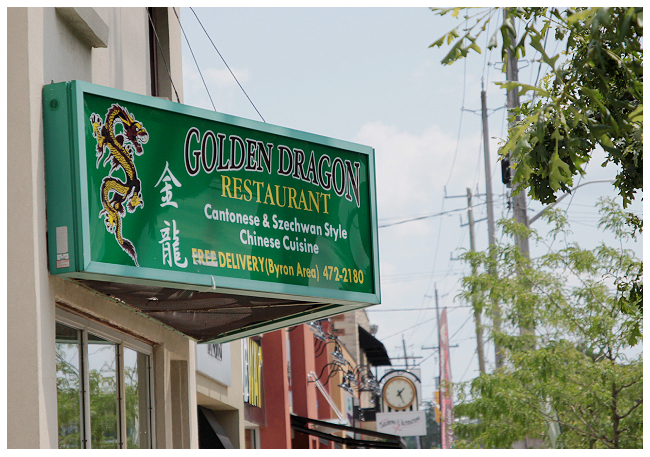 Just a few steps down from Byron Pizza, you can walk over for an exciting Chinese food experience at the Golden Dragon. Family owned and operated, the Golden Dragon's authentic Cantonese and Szechuan style Chinese dishes have kept customers satisfied and loyal for the past 25 years.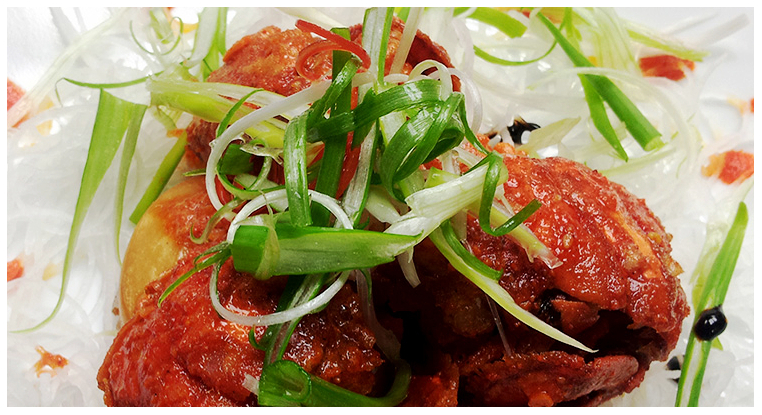 Affordable and high quality food, offering both delivery and dine-in daily specials, the Golden Dragon is definitely a smaller eatery. Still, this little restaurant enjoys overall high ratings of their cuisine and friendly service. You can take a look at their tempting menu here.
Our favourite order from The Golden Dragon: Wonton Soup!

Byron is one of the most beautiful neighbourhoods in London, Ontario, and if you enjoy spending time in nature, it is definitely the neighbourhood for you. Whether you're looking for a day of hiking or just a gorgeous place for a relaxed stroll, you will surely find your perfect spot.



Springbank Park is London, Ontario's largest park, located in the Byron neighbourhood. Springbank Park has vast picnic spaces, the beloved Storybook Gardens, and an impressive 30 km of trails filled with an array of wildlife, plants, and trees. Whether the purpose of your outing is to walk, run, bike, or simply to appreciate the beauty of nature, Springbank Park has it all.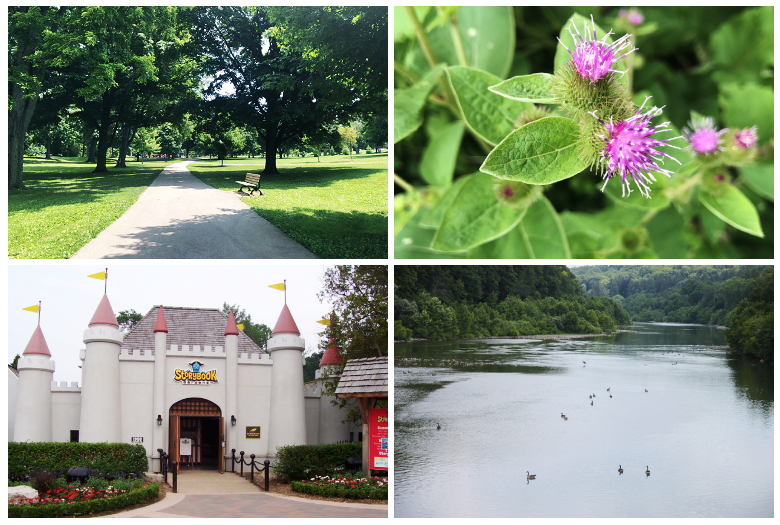 London is known for its abundance of trees, and Springbank is an ideal place to truly enjoy the magnificent Carolinian forest making up its trails. A great place to take the family, get some exercise, or walk the dog. Plus, the breathtaking view of the Thames River is sure to make any outing to Springbanks special.

Although not as expansive as Springbank Park, Warbler Woods is a precious hidden gem. A humble 3.5 KM of trails, Warbler Woods is an Environmentally Significant Area consisting mainly of a hilly terrain optimal for a challenging hike.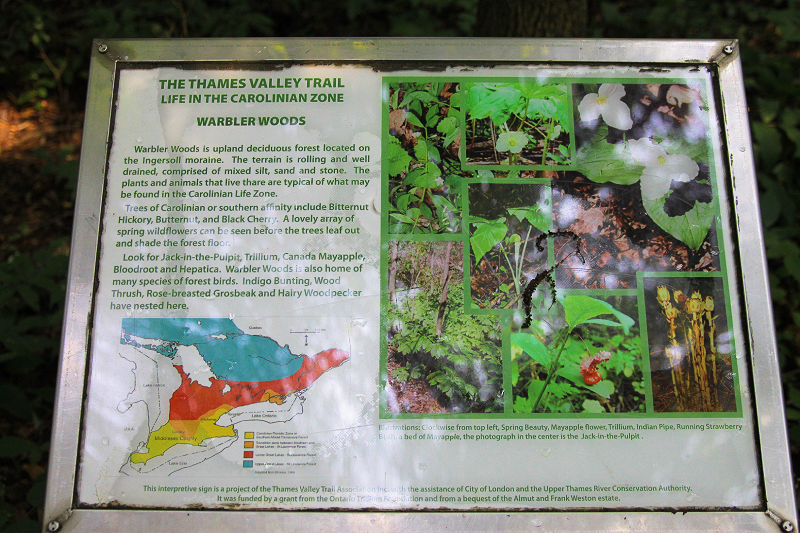 In addition to being an awesome hiking trail, Warbler Woods is one of the best spots in the city for bird watching, whether you are a pro or new to birding you are guaranteed to encounter one of the many superb species occupying these woods. There is so much to enjoy and explore in this extraordinary area, giving visitors an opportunity to leave behind the noise of the city and bask in the magnificence of what nature has to offer.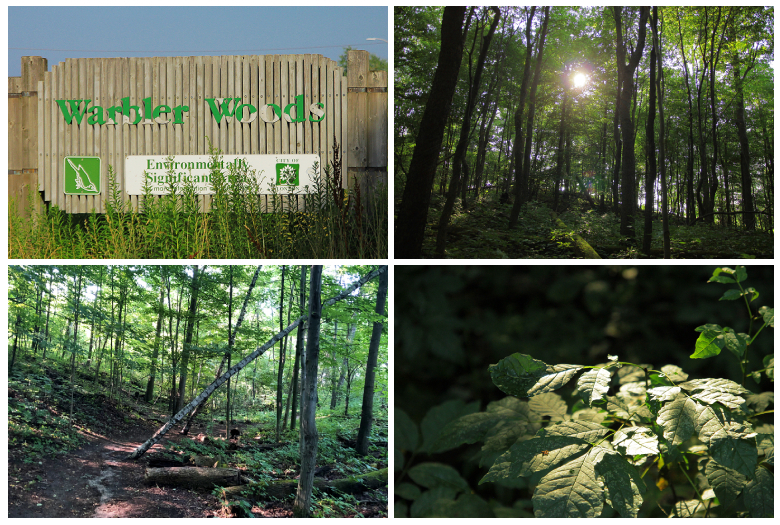 Without a doubt, what really makes Byron stand out is its charming and friendly atmosphere, as well as the dedication of its inhabitants to keeping their community strong. There is so much community organizing of events, as well as major displays of pride for the neighbourhood. The recently renovated Byron Pool has been a huge reason for excitement and celebration, with an outdoor climbing wall and heated water. The Optimist Club of Byron organizes many fundraisers to support youth in the community, as well as improve the Sports Complex. Check out their upcoming evens here!




There are numerous reasons to choose Byron in London, Ontario as your future neighbourhood. Not only does it have much to offer, it really is a place for everyone. This small and warm community is sure to make you feel welcome, and you will have a variety of interesting places and activities to discover.

For current homes for sale in Byron in London, Ontario take a look at our Byron Home Searcher and contact one of our excellent agents today.