Monday, July 20, 2020 / by Team Glasser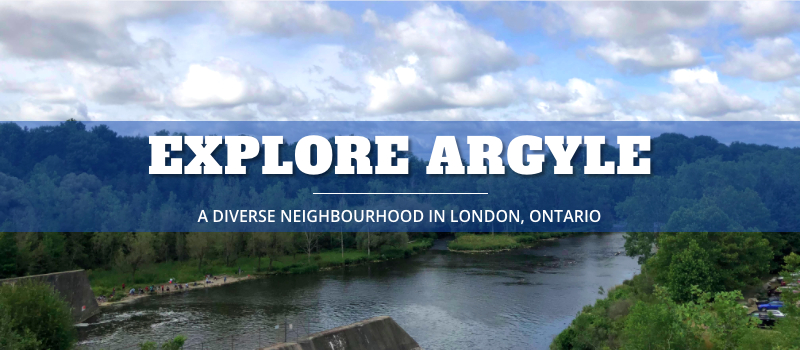 Argyle is one of the largest neighbourhoods in London, Ontario occupying the southeast corner of the city. With its proximity to the highway and the London International Airport, plus many amenities, schools, and outdoor spaces, this neighbourhood is truly thriving. Despite its size, Argyle still has a very strong sense of community, with many events going on to bring residents together. What Argyle has to offer most is options: whether for housing, school, activities, or any other choices, you will find that you have so much to pick from to suit your needs.



As of 2016, the population of Argyle in London, Ontario is 26,510 people, of which 50% is 2 person families. Single-detached homes make up 53% of all dwellings, and 66% of dwellings are owned. The average value of dwellings is $200,587. Below we've created an overview of the most relevant statistics. For a comprehensive census, you can visit The City of London's Argyle neighbourhood profile.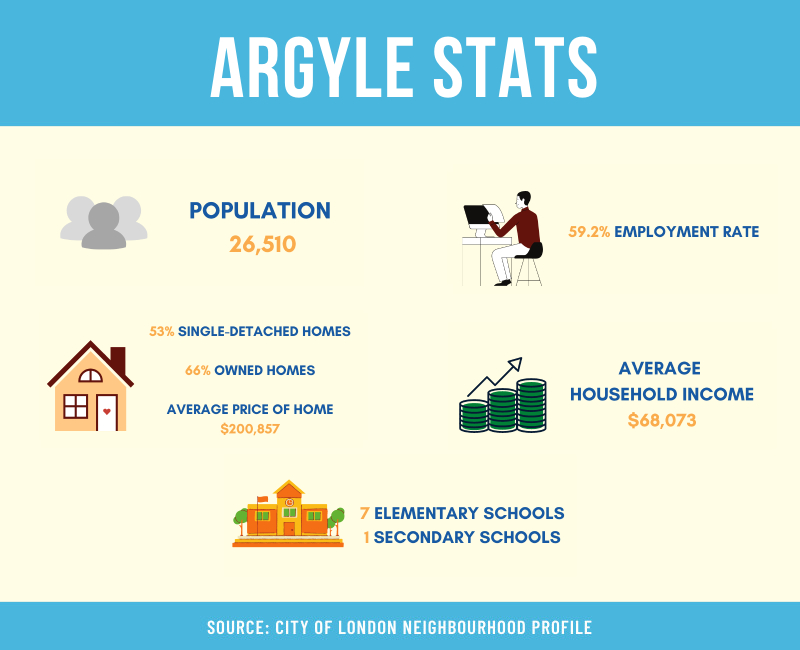 Given its large reach, there are countless spots to choose from for dining in Argyle. Among the many chain restaurants, the really standout thing in this neighbourhood is all the small local eateries. Many family-owned restaurants enjoy great popularity that attracts people from all over the city. It was hard, but we narrowed down our favourites to two exceptional spots: Smok'in Joe's BBQ and Mary's Place.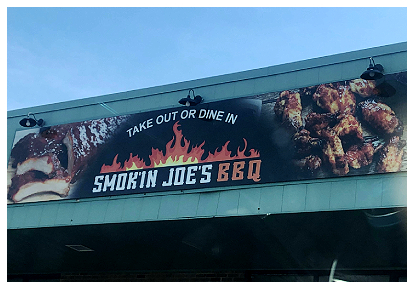 Smok'in Joe's BBQ brings southern BBQ to London, Ontario. They pride themselves on family recipes that have authentic flavours and traditional methods. It's become of the most popular places in London for burgers, poutine, chicken wings and so much more. Their very extensive menu and cozy atmosphere are inviting, and the friendly customer service is the cherry on top. Plus, their beer offerings include a few local breweries, which proves to be a great hit with many of their clients. Smok'in Joe's has certainly earned a "hidden gem" status for exceeding expectations and keeping customers satisfied enough to become regulars.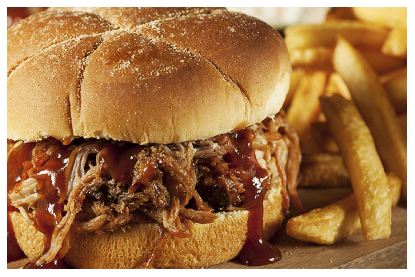 The huge menu may pose a challenge for those who are a bit indecisive. With many different options to choose from, it may take you a minute to order! Including their popular items like the pulled pork, ribs, and chicken wings, Smok'in Joe's also offers steaks, hotdogs, fish and chips, poutine, beloved appetizer items like nachos and mac-n-cheese, and numerous other specials. There is something for everyone at this spot. Some of our favourite items on the menu include That's Not All Folks Poutine, the Smoked Beef Brisket Sandwich, and even the Calamari appetizer is perfectly crispy. We highly suggest consulting their menu before taking a trip there.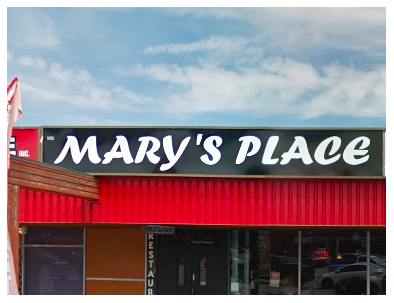 If you want to eat delicious food and feel at home doing it, then Mary's Place should be high on your list. This homey restaurant offers quite a few breakfast, lunch, and dinner favourites, and some of the warmest and most genial service in the city. The lovely owner herself, Mary, can often be seen in the dining room attending to and chatting with customers and even busing tables! The genuine sense of community, the welcoming atmosphere, and the perfect fresh-brewed coffee are the special touches that encourage customers to keep coming back again and again, proudly declaring Mary's to be their breakfast spot of choice for many years.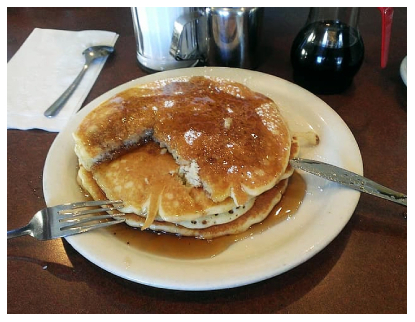 On the menu at Mary's Place, you will find many classic breakfast favourites such as omelettes, pancakes, eggs benedict and more. They also offer burgers, fish and chips, hot sandwiches, even Lasagna! There are some vegetarian options as well, making Mary's Place a good choice for all types of dietary restrictions and preferences. It's hard to pick from so many different options, but the perfectly light and fluffy pancakes are a favourite, and if you're feeling a bit fancy why not try the Steak and Eggs? We are sure that whatever you end up trying here, you will not be disappointed. Check out their menu here.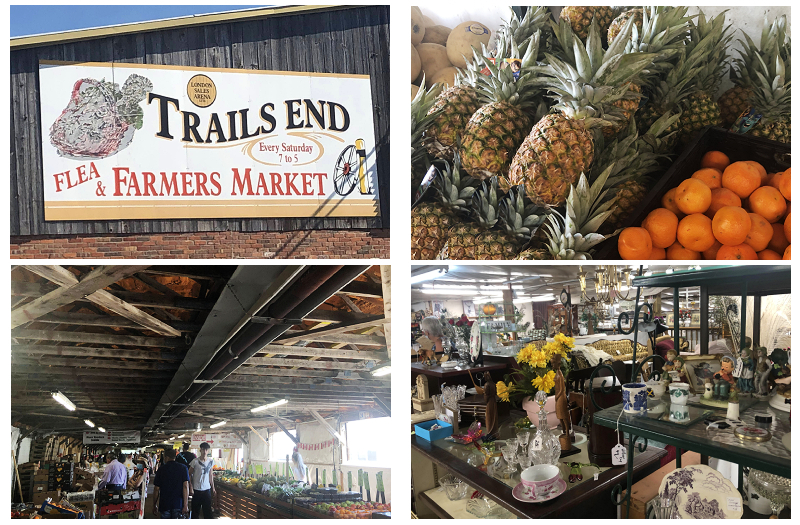 The best thing about the Argyle neighbourhood is its location and easy access to so many different places and services. Many Londoners flock to Trail's End Farmers Market every Saturday to get fresh produce, meat, eggs and dairy products from local farmers. The bustle of shoppers and vendors, the incredible value and quality of the products, is something you really can't miss out on if you live in the city. Having access to local fruits and vegetables is a huge plus for many people, and it's a much better option than buying from bigger grocery store chains. In addition to the Farmer's Market every Saturday, there is also a huge furniture showroom where you can find beautiful and unique hand-crafted furniture. There are also a few vendors selling clothes, jewellery, giftware, collectables and much more. If you get hungry while shopping, luckily there are hot food vendors where you can find a variety of cuisine, including bread and cakes, and the famous fresh fries available at the market. It's easy to lose track of time in this amazing place, but whether your goal is to get groceries for the week or simply browse, you will almost certainly leave with a great find!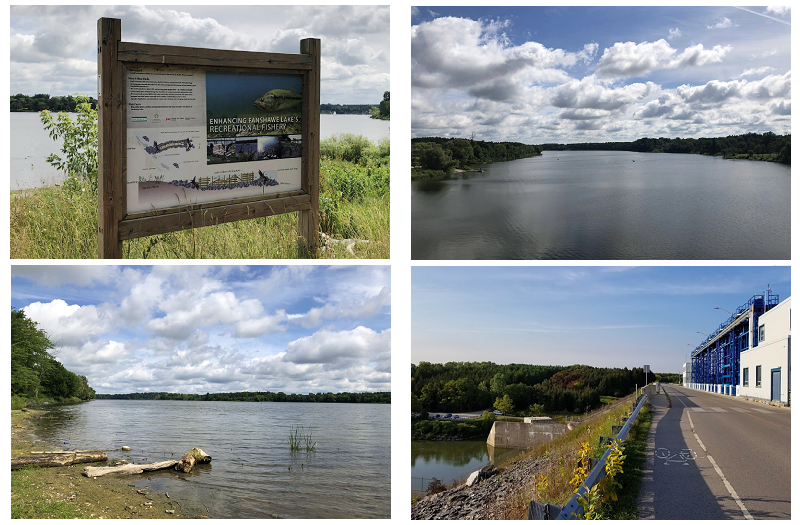 For people looking to spend quality time outdoors, there is no place in London more breathtaking than the Fanshawe Conservation Area. This 3000-acre park has plenty to offer. Whatever your activity of choice, Fanshawe Conservation area has it all: there are 20km of biking trails, 3.4km of walking trails, fishing, canoeing and kayaking, picnicking and playgrounds. You can reserve a campsite for seasonal or overnight camping, and campers can enjoy a splash pad, pool and activity area for children. There are a few pavilions and areas available for rental to host any private events or weddings. Throughout the year, Fanshawe hosts numerous events including dragon boat races, cross country runs, charity walks and the Optimist fireworks. The Fanshawe Conservation Area is a great place to gather with family and friends, as their day-use area offers plenty of picnic benches, wide-open space, and outdoor charcoal grills. There is plenty of wildlife, birds, insects, and plants to explore and try to identify— a great learning opportunity for kids! Having such a substantial outdoor space in close proximity to Argyle is one of the best selling points of this neighbourhood.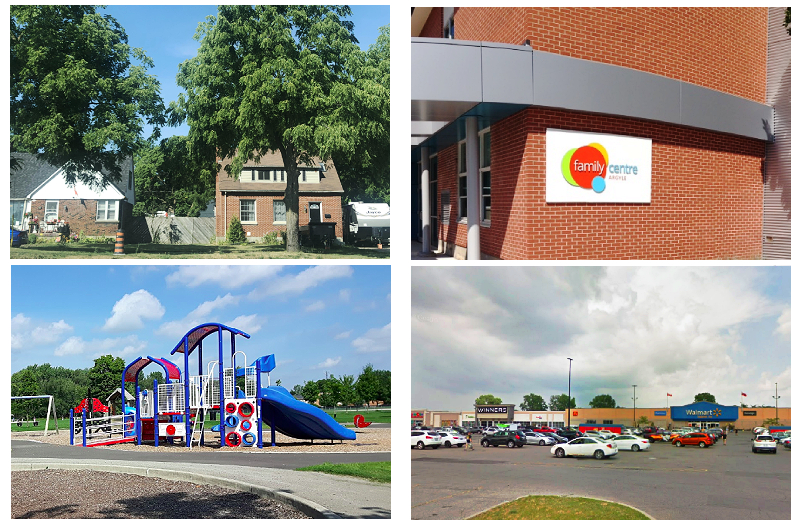 Although Argyle is a very large neighbourhood and home to nearly 30,000 people, it remains a very strong and dedicated community. Potential homebuyers looking for affordable prices and a wide range of homes, as well as a diverse community, would be very happy to find a home in Argyle. For shopping needs, Argyle Mall plaza provides everything from a Wal-Mart, Home Depot, Dollar Tree and everything in between. The Argyle Family Centre provides parents with help in many areas including parenting workshops, connection to other early childhood programs in the community, as well as free weekly community playgroups. The Argyle Community Association is a major part of the neighbourhood, a volunteer-based organization which hosts events like Community Conversation Gatherings where Argyle residents are encouraged to participate in decision making regarding terms of services, infrastructure and community initiatives, and fundraising events. The gatherings allow neighbours to come together to meet and connect and discuss relevant issues in order to build strong communities. The Argyle Business Improvement Association hosts a Santa Clause Parade every Christmas, a popular event that invites everyone from around the city to attend and enjoy the festivities. There are a few parks in the neighbourhood as well, the largest being Kiwanis Park, a beautiful open space which includes a skateboard park, spray pad, play equipment, sports fields and lots of walking trails. East Lions Park will be the future home of the East Lions Community Centre which will offer an indoor pool, gym, community centre and art centre. You can check out the Argyle Community Association website to learn more about the neighbourhood, as well as keep up with the news and learn about all future events. It's clear that Argyle has a lot going on and is a tight-knit community of people who truly care for the maintenance and connection of their neighbourhood. It is a welcoming place with an endless list of offerings that you must take the time to discover, and see for yourself its tremendous potential to be your new home.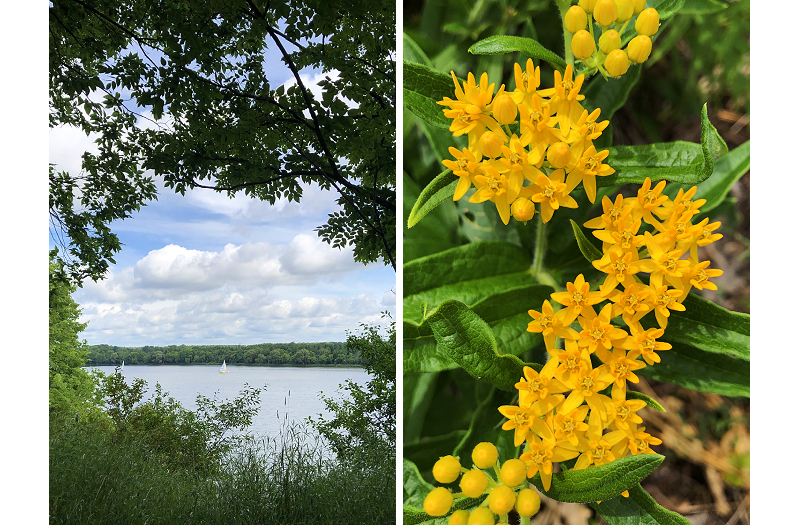 Argyle is a neighbourhood with a lot of diversity and flexibility. For families with young children, it's great to have choices for excellent schools both religious and secular. Since there are a variety of dwellings from apartment buildings to large homes as well, with lots of amenities and easy access to other parts of the city and outside London too, it's a wonderful place to call home. For current listings in the Argyle neighbourhood of London, Ontario take a look at our Argyle Home Searcher and contact one of our excellent agents today.